Filmmaker and wildlife conservationist Dhruv Singh explains why tigers are important and what you can do to improve the numbers.
Dhruv Singh has been actively involved in the production of the tiger episode in Dynasties (2018).
The 46 year old filmmaker and conservationist has worked with the forest department and local community in Bandhavgarh to learn more about conserving and promoting wildlife.
The nature documentary telecast on Sony BBC Earth is an extensive series on five endangered species -- the chimpanzee, Emperor penguin, lion, tiger and the African wild dog.
Singh whose parents were instrumental in setting up one of the first wildlife lodges in 1978 in Bandhavgarh has "always been interested in wildlife" he tells Rediff.com.
In the episode telecast on International Tiger Day, July 29, Dynasties tells the story of the tigress Raj Bhera bringing up four new cubs in the wild forests of Bandhavgarh in Madhya Pradesh.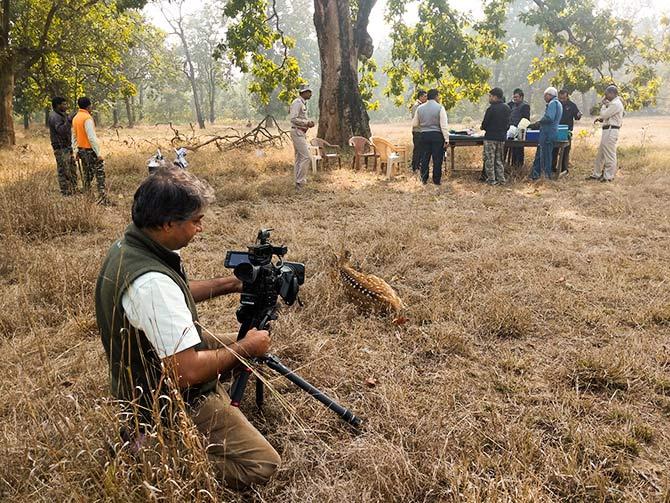 Dhruv Singh's (pictured above) family has been following the journey of tigers in Bandhavgarh for three generations now.
Sharing his experience, he says, "Bandhavgarh is special because it has one of the highest self population of tigers. We have been following it for 3 to 4 generations. We know the territories, where they live. Also, Bandhavgarh has a nice topography -- it has grasslands, hills, water holes. It was a much easier space to work on."
While Dhruv doesn't have the exact number of tigers at Bandhavgarh, he places the number well above 58.
"While we were shooting (for Dynasties) some 20 days ago, there were at least 5 or 7 mothers with cubs in such a small area. And each was carrying an average of 3 to 4 cubs. It was unprecedented. The numbers have easily gone up since 2005-06," he added.
According to Dhruv, the problem is not the numbers. "We need space for tigers."
Dhruv is of the opinion that tourism, which is regulated, is good for tiger numbers.
"When you see a tiger, you associate with them, do something for them. If you never get to see, you will not feel for them."
For Dhruv, the most important part of shooting the episode was to "understand how Raj Bhera raises the cub so beautifully."
In his advice to parents with children who will define our future, and how we conserve our nature and wildlife, he says: "At least once a year, when you plan a holiday, take your children to visit a park in India. Visit the parks, see the animals and enjoy them; that's where the love for animals will come from."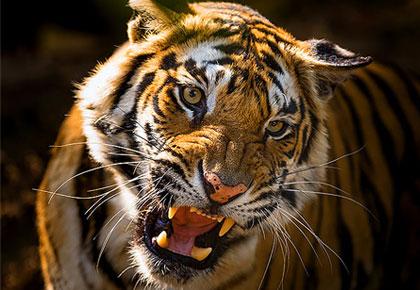 TELL US: What can we do to protect wildlife? Share your tips and suggestions in the messageboard below.