We'd asked you, dear readers, to share stories and photographs of the national animal.
Anup Nilawar has shared his story.
Rediff reader Anup Nilawar visited Kanha National Reserve in Madhya Pradesh in March 2016.
These are some of the photographs he clicked.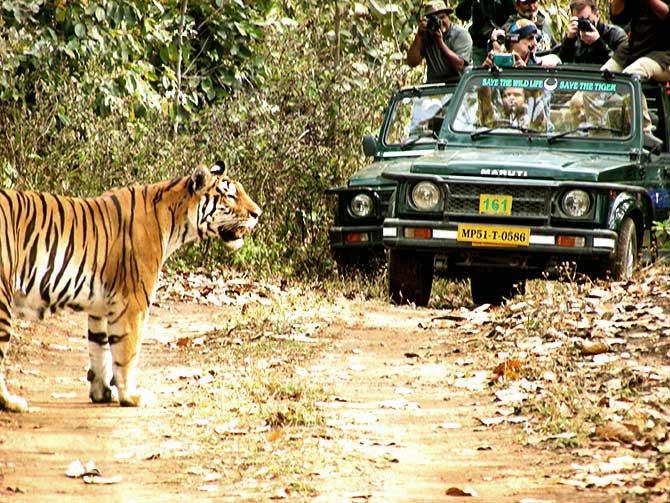 There were about 10 to 15 gypsies lined up on either sides of the road when we heard a roar.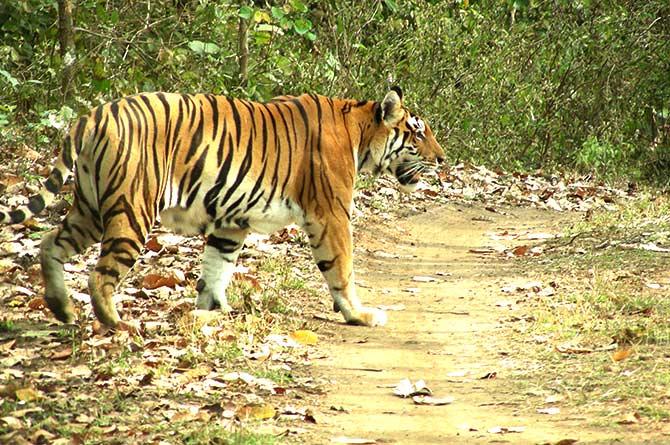 She emerged from the bushes on to the road.
She walked from end to end as if she was walking on a ramp.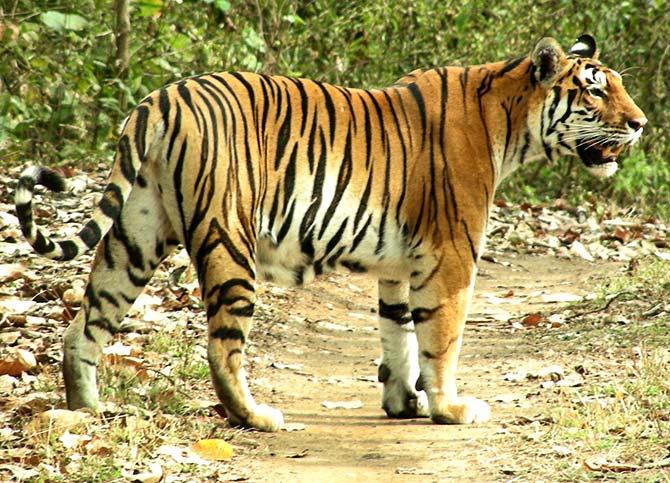 We spotted a tigress with her cubs. As she walked on the road, there was pin drop silence.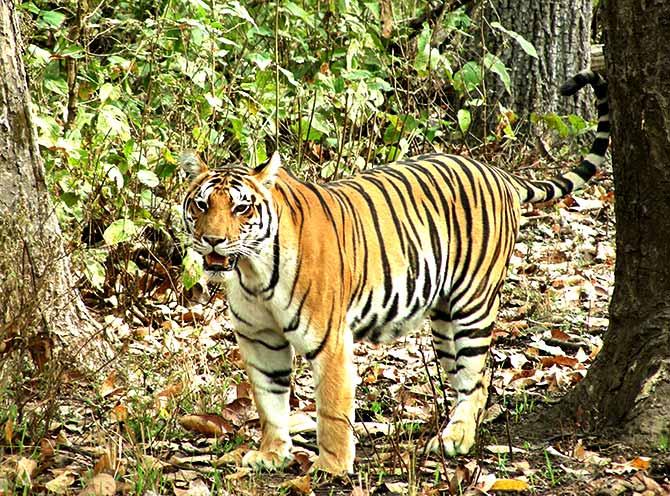 She even posed for a while before disappearing back into the bushes from where she came.
---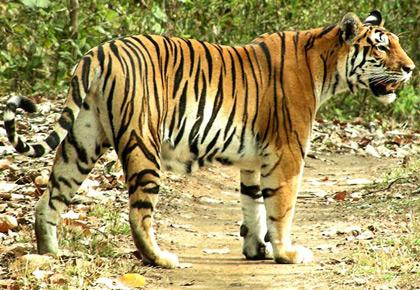 Share your best tiger pics on getahead@rediff.co.in (subject: I spotted a tiger) along with your NAME, AGE, LOCATION and photograph, if possible. We'll feature the best ones right here on Rediff.com

Disclaimer: The photographs featured in this series are, to the best of our knowledge, original entries submitted by readers. Rediff.com does not assume any responsibility for their originality.