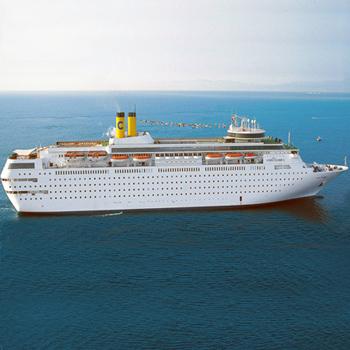 Starting this December, for the first time ever, travellers will be able to embark on a cruise from India.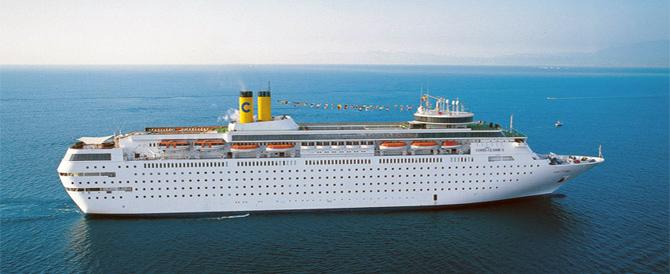 IMAGE: Indians wanting to travel to Maldives can now take a cruise.

All photographs: Kind Courtesy Costa Cruise
One of Europe's leading cruising companies is set to launch a cruise in India, which will be home porting in Mumbai from December 2016. It will perform a series of weekly sailings from December 16, 2016 to March 18, 2017.

On this brand new, seven-night itinerary, you can cruise from Mumbai to Maldives over seven nights, or begin the cruise in Maldives and cruise from Male to Mumbai, also seven nights.
The ship will sail along India's south-western coast, with stops at Cochin and Mangalore on the way to Maldives, and will sail via Colombo and Goa on the way to Mumbai.

Since the announcement of the launch of the Mumbai-Maldives cruise, they have seen a surge of bookings for December, especially for Christmas and New Years Eve sailings.

There has also been a lot of interest shown by corporates who are looking to book large groups in the first quarter of 2017. Theme-based bookings seem to be a trend, with large groups who are keen to experience a special kind of holiday. There have also been large group bookings from senior citizens.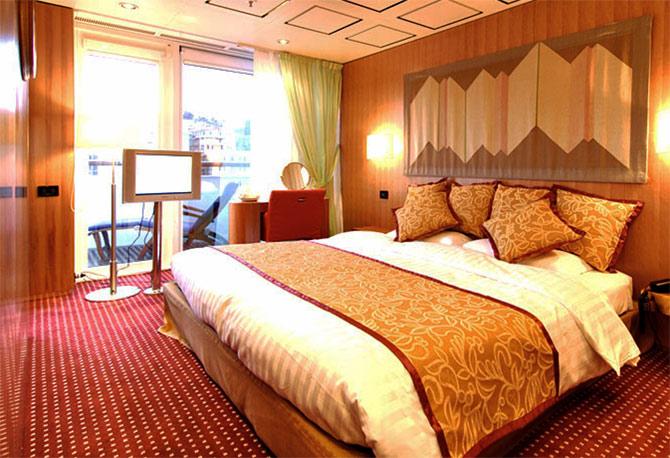 IMAGE: This is no small cruise; it has 654 cabins.
This will be the very first large cruise ship that cruises between Mumbai and the Maldives. This classic cruise ship has a total of 654 cabins (with a capacity for 1,700 passengers), including ocean view cabins and suites with private balconies. Fully-equipped with a casino, theatre, disco, ballroom and grand bar, it aims to provide plenty of entertainment.
The wellness centre is spread across 1,300 sq.m with a gym, treatment rooms, sauna and steam room.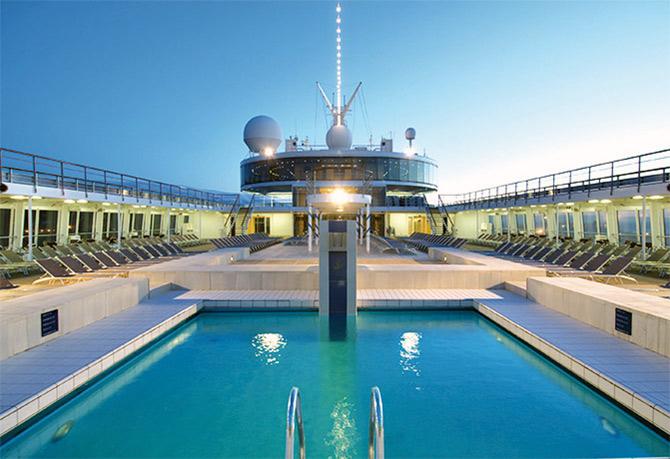 IMAGE: This swimming pool on the cruise ship looks tempting, doesn't it?
It also has an outdoor jogging track, four jacuzzis and two swimming pools. For those who would like to go shopping, the cruise ship has a huge duty free shopping centre, and also offers a wide selection of books in the library for those who love to unwind with a book.
Enhancing the cruising experience further is the gastronomy, the food and wine on offer is based on Italian regional menus with a choice of dishes representing different regions of Italy and proudly reflecting the country's rich and unrivalled culinary heritage.
In addition, cruisers will be able to enjoy a variety of Indian cuisine and the restaurants on board are fully equipped to cater to special diet requirements of Indians, which includes Jain food.