Get set to burrrrrrp! Presenting the real taste of India!
India's love affair with food is long and legendary.
Indian food changes with every mile and every season.
No other nation probably offers as wide a variety of cuisines as India.
The good folks at Triphobo.com will take you on a gastronomic tour of seven Indian cities.
Ready?
1. Lucknow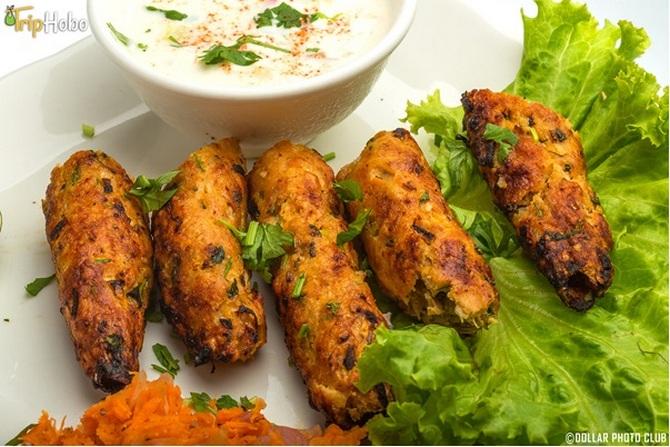 Lucknow will treat you like a nawab in both its hospitality and its food.
The dum or slow-cooking technique that Lucknow has mastered over years unleashes every flavour its ingredients can offer.
Go for the wonderful biryani or the aromatic and succulent kakori kebab or tunday kebab. Lucknowi food is a stuff that is meant for gods.
As the name suggests, Idrish Biryani in Patanala near Chowk, Lucknow is famous for its mouth-watering, Awadhi-Lucknowi biryani, Naushijaan in Hasratganj is famous for its kebabs and should be tried at least once and Dastarkhwan, near China bazaar gate at Hazratganj is known for its non-vegetarian dishes.
Idrish Hotel
Opposite Patanala Police Station
Chowk, Lucknow
Tel: 9415093727
Naushijaan
Tulsi Theatre Campus
Hazratganj, Lucknow
Tel: 9389770039
Dastarkhwan
UP Press Club, China Bazaar Gate
Hazratganj, Lucknow
Tel: 9935330038
2. Indore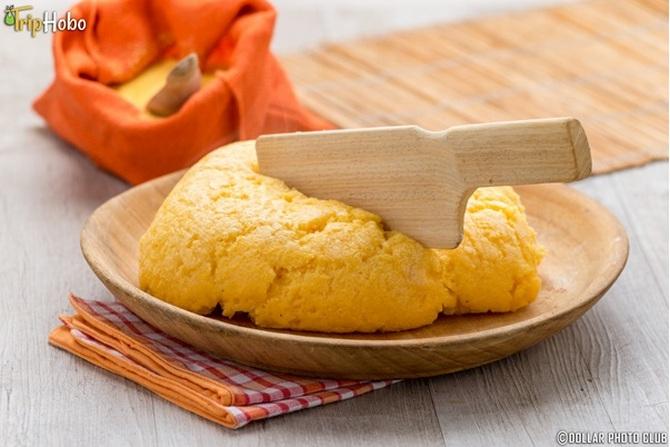 If food is what you love, Chappan Bazaar and Sarafa Bazaar are the streets to be at in Indore.
Try the smooth and subtly flavoured Bhutte ka kees, Indori Shikanji which is an Indori-special yoghurt drink and Kachori to name a few.
These streets offer you more dishes than you could have ever dreamt of.
But the crown jewel of Indore is the Garadu, a humble yam fried to perfection and seasoned with tangy spices.
Try these delicacies at Joshi's and Vijay chat corner.
Nagori is the best place for shikanji.
Joshi Dahi Bada House
24, Sarafa Bazaar, Indore
Vijay Chaat House
75/5, Sarafa Bazaar, Indore
Tel: 7316541709, 7312541917
Nagori Sweets
39, Bada Sarafa, Indore
Tel: 7312532311
3. Kolhapur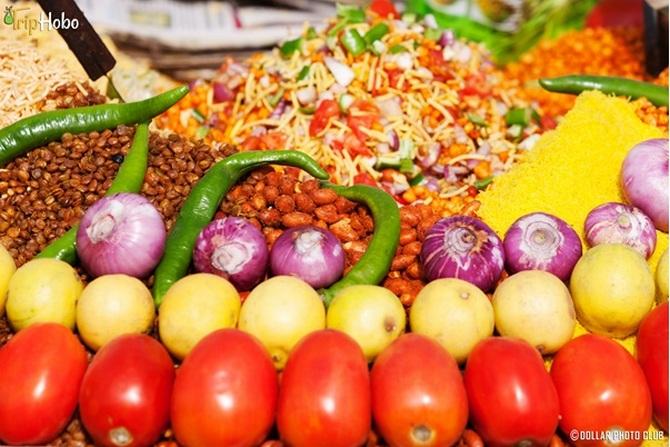 Kolhapuri cuisine packs a spicy punch.
It's like introducing your tongue to a firecracker.
Red chilly gravy is its signature dish.
Kohlapur is also known as the birthplace of misal, which is an all-day meal often eaten with pav (bread buns)!
The best meat dishes here are mutton based, such as the Tambada rassa and Pandhara rassa.
Phadatare Misal is the most famous Must-Try eat-out place in Kolhapur.
Khasbag is equally popular for its misal pav.
Opal is the best for typical Kolhapuri non-vegetarian dishes.
Try out Rajabhau Bhel for some mouthwatering Bhel.
Phadatare Misal
Shivaji Udyamnagar, Ambadi Road, Vasai Road,
Kolhapur 401202
Khasbag Hotel
634, B ward, Near Khaas Baag,
Kolhapur RS, Kolhapur 416001
Tel: 9823078013
Rajabhau Bhel
Sawarkar Marg, Wangi Bol, C Ward
Kolhapur 416002
4. Madikeri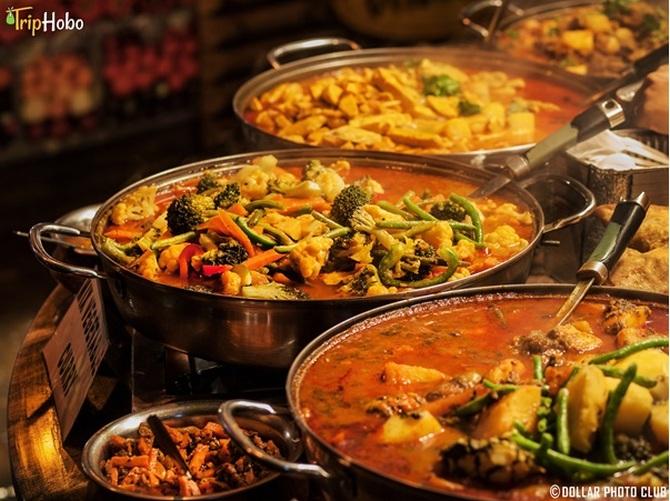 Madikeri in Kodugu or Coorg is known as the 'Scotland of India'.
Apart from its landscapes, beautiful mountains and green blankets of nature, it is famous for its Coorgi Dishes like kori erachi curry which is spicy mutton dish and should be tried at least once.
Kadambuttu is the favourite dish among Coorgis.
It is a simple steamed rice dumpling which goes well with pandi curry or pork curry.
This is a classic Coorg dish and a must-try for all tourists.
The other popular dishes include koli barthad that is fried chicken curry, nuputtu, a variation of steamed rice dumpling and kuru curry which is a dried beans vegetable curry.
Coorg Cuisine and Raintree are the most popular places to try out Coorgi delicacies.
Coorg Cuisine
Stuart Hill, Madikeri 571201
Raintree
13-14 Pension lane, Behind Town Hall, Madikeri 571201
Tel: 8272220301
5. Jodhpur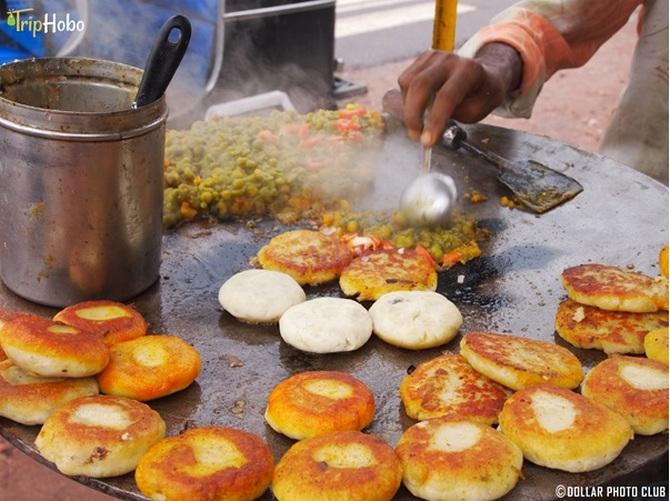 Rajasthani food is simple yet sumptuous.
It is soulful and it warms the cockles of your heart.
You do not visit the blue city of Jodhpur just to shop; you also visit to experience the Marwari cuisine.
The most popular Marwari dish is the Mawa Kachori, an explosion of creamy goodness in your mouth.
The spicy Mirchi Bada and the Pyaz Ki Kachori are other snacks that have become popular throughout the country.
Janta sweets is famous for its mawa kachori and other chaats.
Shri Mishri Lal Hotel is the value for money place with all the famous Marawari dishes available here and for some royal indulgence try out Megh Niwas in Jodhpur.
Janta Sweets
Station Road, Ratanada, Jodhpur 342001
Tel: 9829021266
Megh Niwas
Circuit House, 30 Umed Club Road, Jodhpur 342001
Tel: 2912510530
Shri Mishrilal Hotel
Old City, Clock Tower, Jodhpur 342001
6. Arambol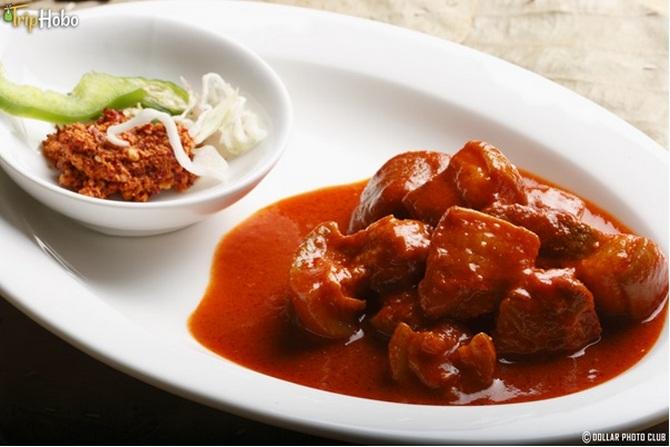 Arambol, a humble city in Goa shows how chilled out Goans are, but they have an almost childlike enthusiasm about food.
Their culinary heritage has massive Portuguese influence.
You'll find that influence in everything from their humble patoli to the ceremonial pork sorpotel.
Other Goan dishes are the famous Goan fish curry, xacuti which is a Curry made with roasted grated coconut with pieces of chicken, lamb or any seafood and balchao, a curry made with shrimp or prawns.
Pajis is known for its amazing service along with the best pork sorpotel in Arambol.
Also try out 21 coconuts for some delicious Goan delicacies.
Pajis
Arambol beach, Arambol 403524
Tel: 9823523436
21 Coconuts
Khalcha Vadda, Arambol beach, Arambol
Tel: 9822155391
7. Shillong
Shillong food is seriously underrated.
Non-vegetarian dishes rule here and are available in great variety!
Momos are delicious and flavorful minced meat treats.
The other local delicacies include tungtab, a fermented fried fish dish, kyat, a local brew made from rice and adds life to any meal.
And if you have never heard of the Pickled Bamboo Shoots before, you must try it immediately.
Bamboo Hut restaurant is the place you should visit to experience the authentic Meghalayan food.
Other places which are equally best to try are Jadoh, Lamee and Royal Heritage Tripura Castle Restaurant to name a few.
Jadoh
Don Bosco Square, Laitumkhrah, Shillong 793003
Lamee
GS Road, Police bazaar, Shillong 793001
Royal Heritage Tripura Castle Restaurant
Celeve Colony, East Khasi Hills
Tripura Castle Road
Shillong 793003
Tel: 3642501111