As Chhath Puja draws to a close tomorrow, we bring you some pics of the festival.
Photographs: M I Khan
It's time for celebration and joy in Bihar -- particularly the rural areas as migrants return home to celebrate Chhath Puja.
An important Hindu festival in the state, Chhath Puja is celebrated six days after Diwali.
This year, the return of these migrants added a breath of fresh air to the festival -- it has also given new hope to traders and businessmen, who have been hit hard by 'notebandi' and GST in last 10 months.
Take a look at some pics of the celebrations in Bihar.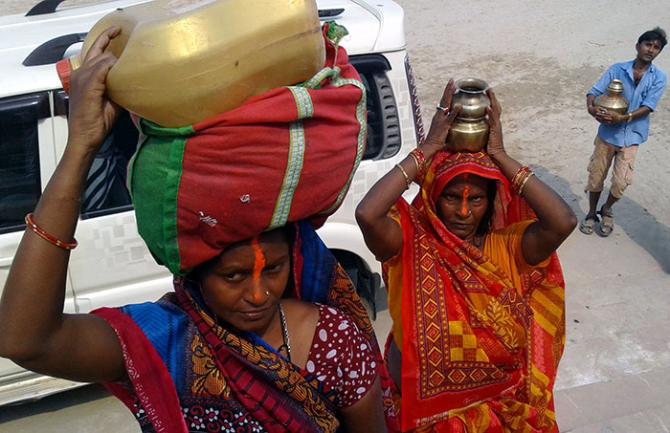 Devotees, mostly married women, throng banks of River Ganga to take a dip. They then carry home the holy water to prepare prasad.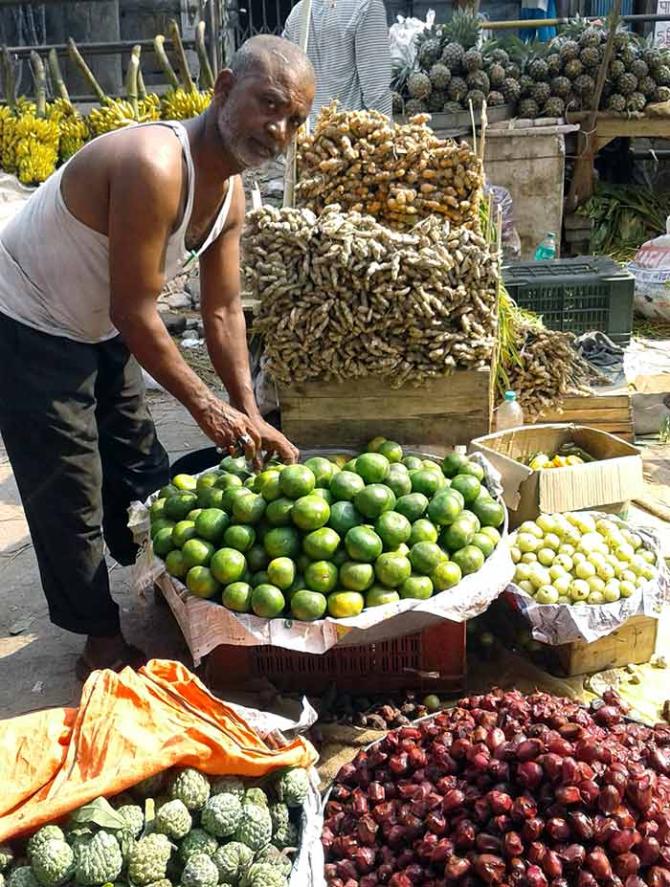 The markets are well-stocked with fruits as

devotees offer sugarcane, bananas, coconuts and other fruits to the Gods.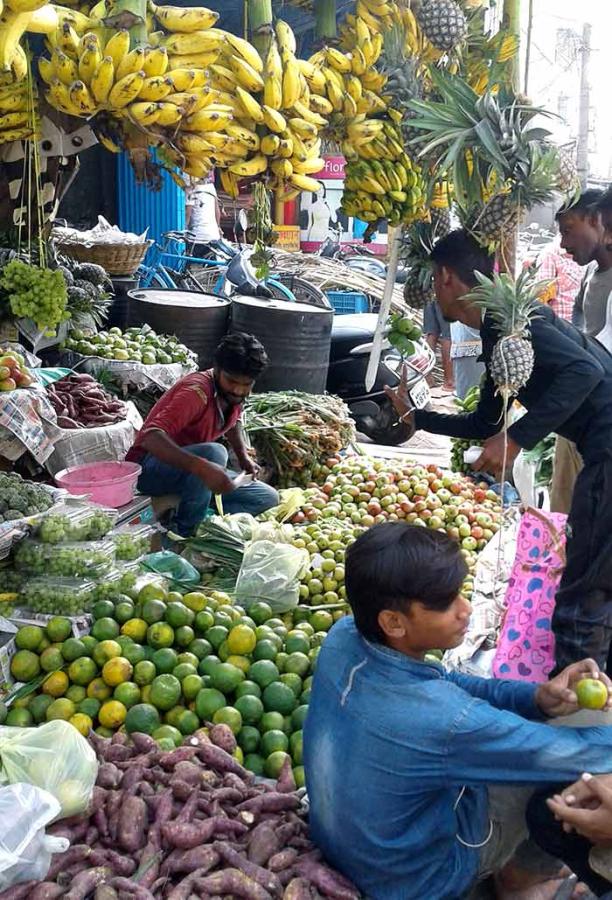 Bananas are offered to the Sun God. To keep up with the demand, bananas brought from Andhra Pradesh have flooded the markets in Bihar.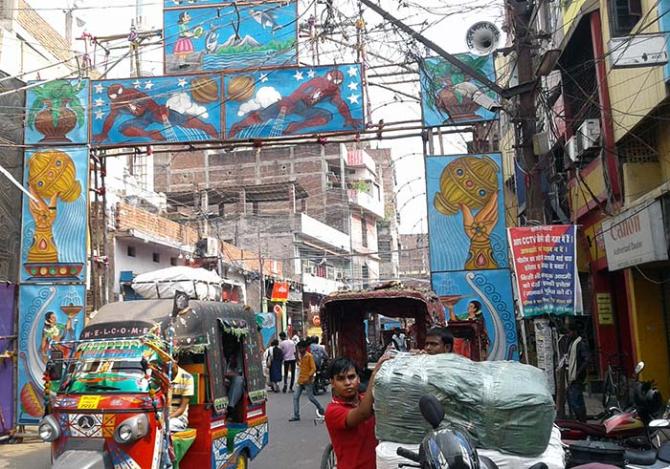 The streets wear a festive look. The old meet the new as comic superhero Spider-Man adorns a festive banner on this street.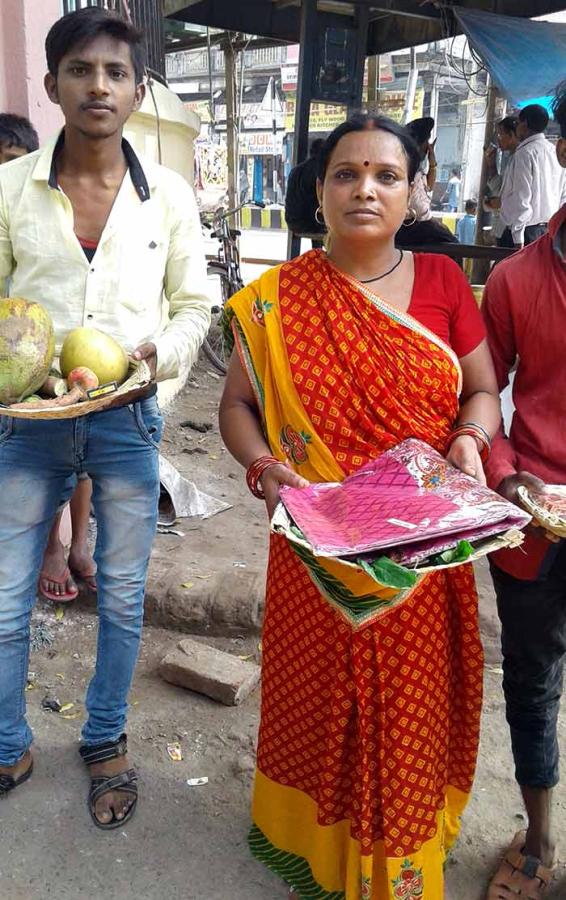 M

arried women fast for 36 hours without water during the festival.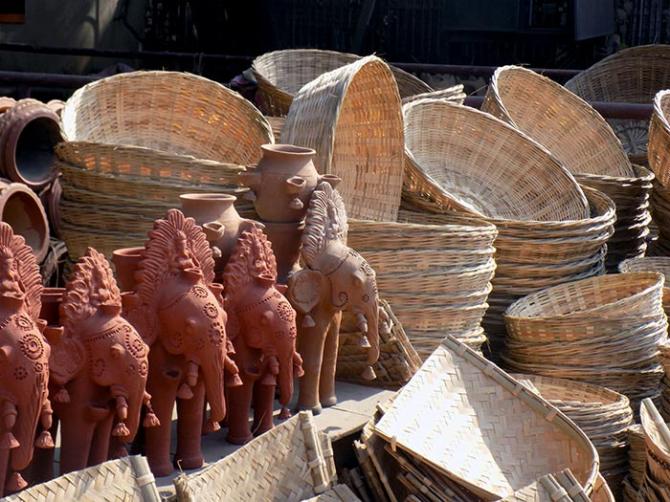 Chhath Puja items including bamboo trays, earthen utensils, lamps and pots are in huge demand.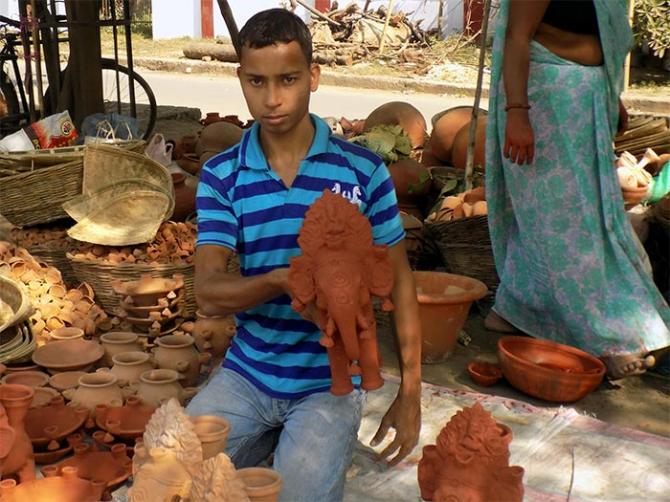 A vendor holds a decorative lamp made out of mud.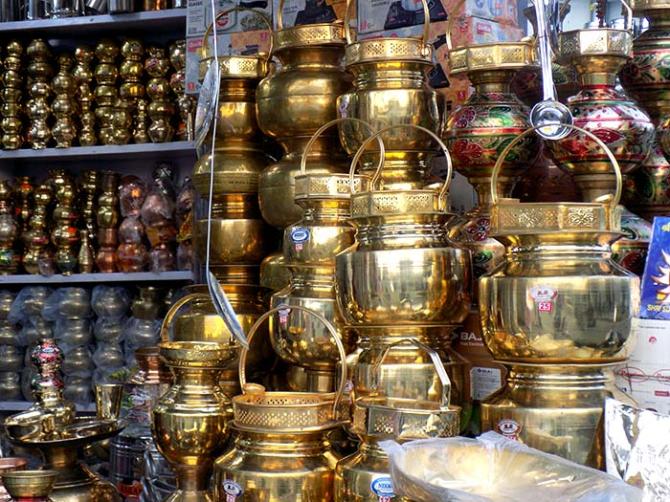 Metal pots and utensils displayed in a shop.