Check out these lovely photographs of India sent in by our readers.
You can share your #India-Photos too!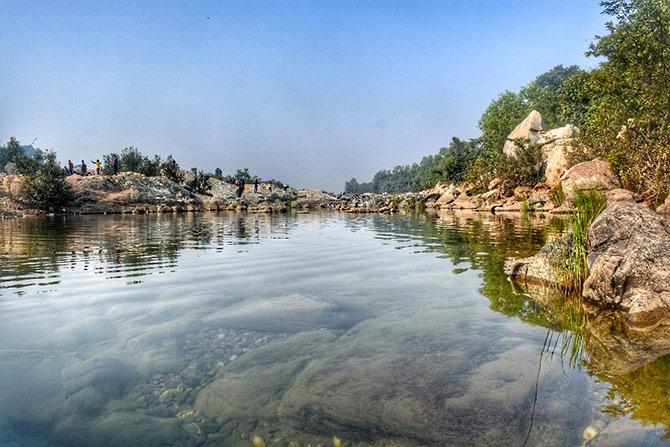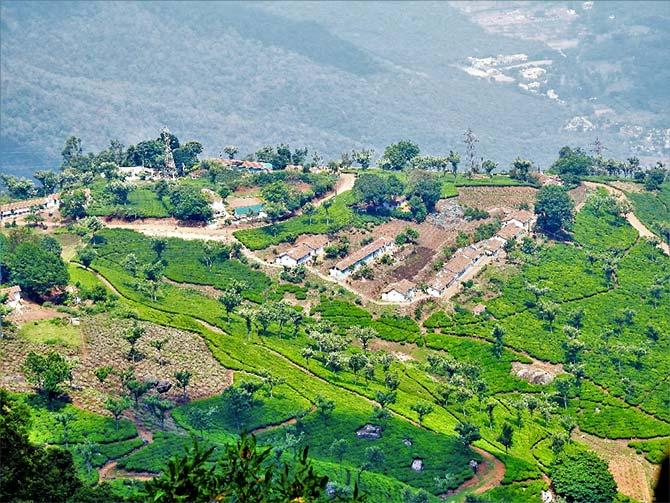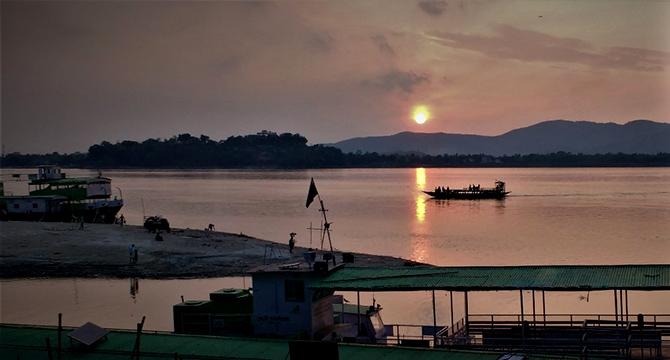 Viswesara shared this image of a golden sunset behind Brahmaputra river in Guwahati, Assam.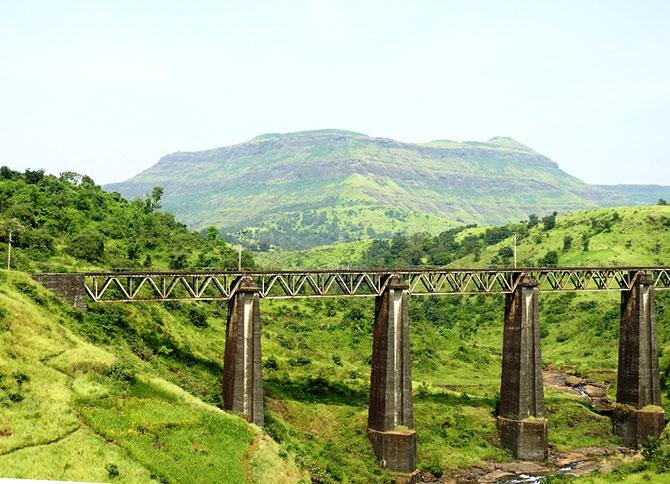 Abdul Majeed captures this railbridge near the Konkan coast in Maharashtra.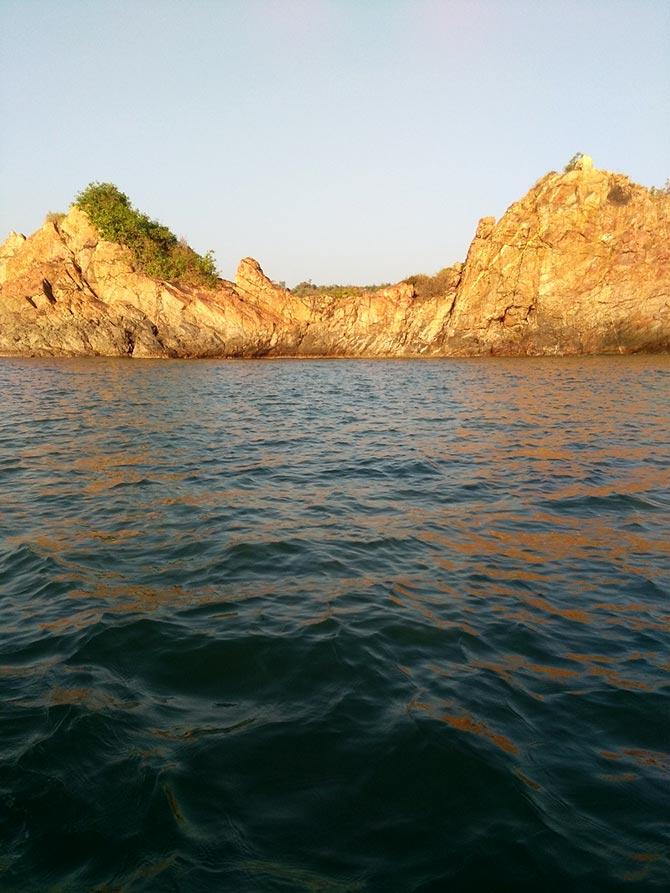 Pramod Rao snaps the Golden Rock near Tarkarli, Maharashtra.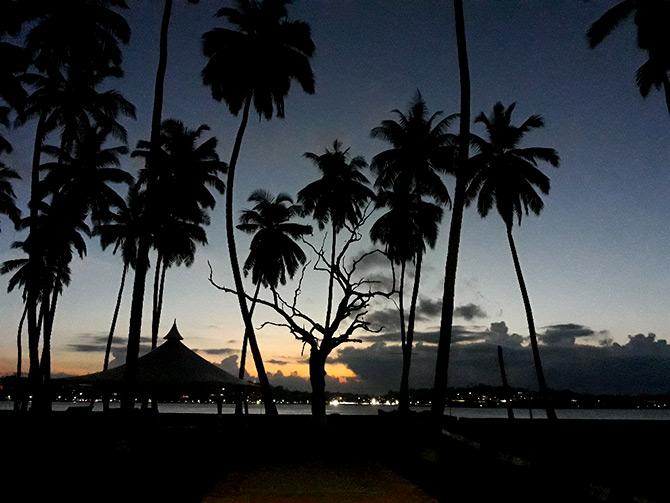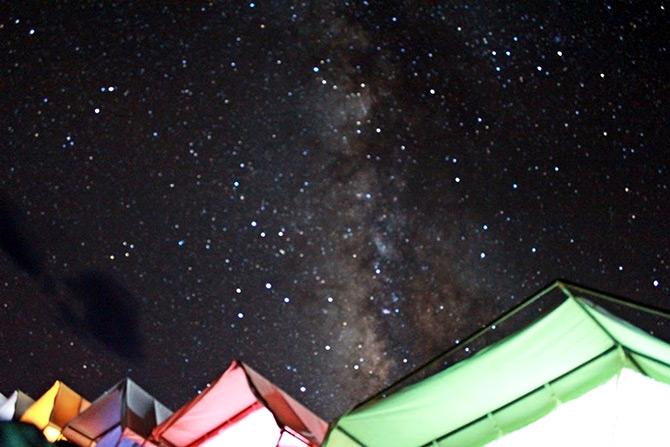 A sky full of stars at Spangmik village near Pangong lake by Nitin Patil.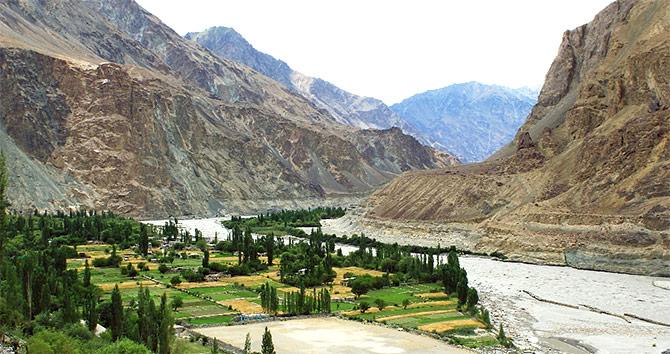 Turtuk village is the last Indian outpost before Pakistan in Ladakh and the Northernmost village in India, says Nitin Patil.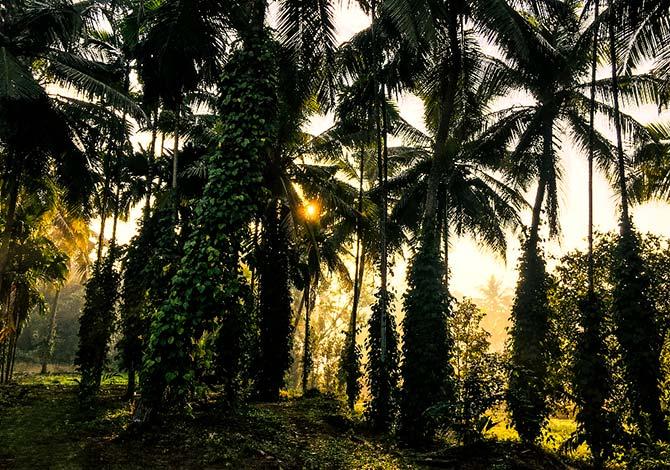 We wind up with this photograph of pepper plantations in Karkala, Karnataka. Thank you Aruxavier.
Follow this link to post the best of your #India-Photos and we will publish them right here on Rediff.com!
You can see all the published photographs here!
Disclaimer: The photographs featured in this series are, to the best of our knowledge, original entries submitted by readers.
Rediff.com does not assume any responsibility for their originality.