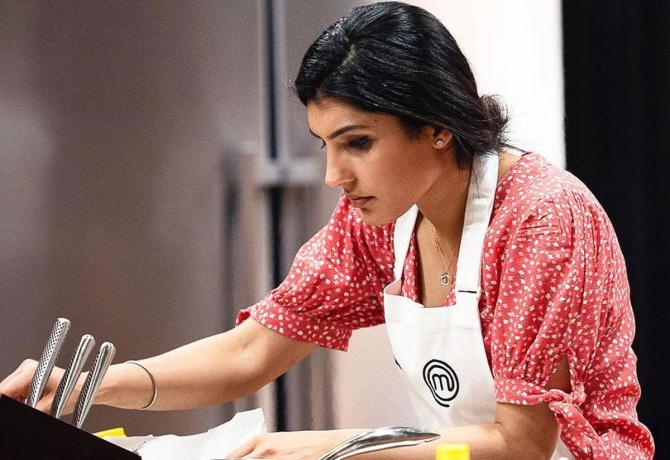 Indian-origin contestant Depinder Chhibber has been cooking up a storm in the MasterChef Australia kitchen with her delicious Indian fare.
A few days ago, she impressed judges Jock Zonfrillo, Andy Allen and Melissa Leong with her traditional Indian tiffin in the Bento Box Challenge.
Taking inspiration from the tiffin culture in India, Depinder prepared chickpea (chole) curry, kadhai paneer, cauliflower-stuffed (gobi) paratha, fried okra (bhindi) chips and stir-fried rice along with her grandma's pickle recipe.
The judges thoroughly enjoyed the food and couldn't stop praising Depinder, who is one of the remaining 17 contestants fighting for the MasterChef Australia 2021 trophy. 24 of Australia's best home cooks were selected to compete for the next MasterChef title.
Congratulating her on the superb spread, Jock said, 'I had such high hopes from you today and you nailed it. It's a complete meal. Your chickpea curry has got depth and the paneer is delicious. '
He also wanted her to get him a jar of her grandmother's pickle because it was 'just so good'.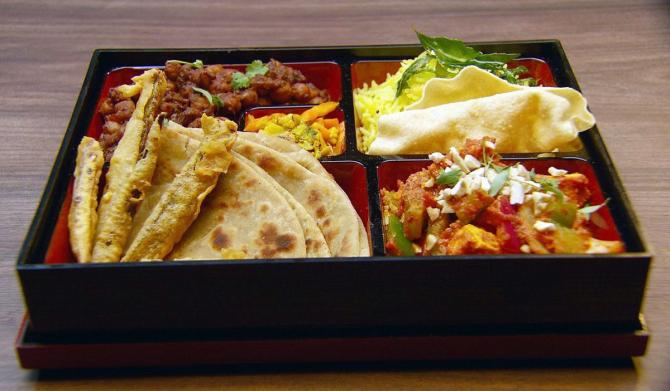 Depinder revealed that the spread meant a lot to her as that's the stuff she grew up eating.
After devouring the food, Melissa wanted to know if Depinder would invite her home. 'Can we come to your house please?' she asked.
Touted 'Queen Pindo' and 'Punjabiyan Di Shaan' by her fans, Depinder has been receiving a lot of love for sticking to her roots.
In the recent episode, Depinder created magic with elaborate Indian cooking again.
This time she impressed the judges with a plate of delicious tandoori chicken with naan, mint and coriander chutney and smoked lassi, below, as part of the cooking over fire immunity challenge.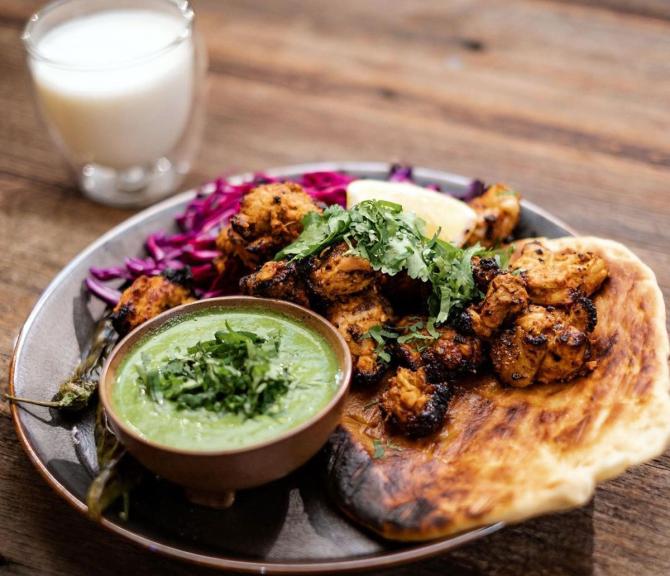 The judges went crazy over the plate of Indian food, which has gone viral --at present the video which was shared on the official MasterChef Australia Instagram handle has been viewed over 100,000 times in less than 24 hours.
Netizens couldn't stop praising Depinder for her culinary skills and showcasing her Indian heritage.
'There's someone cooking Indian food, week after week, and making it count,' wrote an Instagram user.
'Proud of being Indian and flattering all the judges with Indian dishes,' shared another user.