'Wine bars there are, in plenty, in Karnataka,' notes Alok Chandra.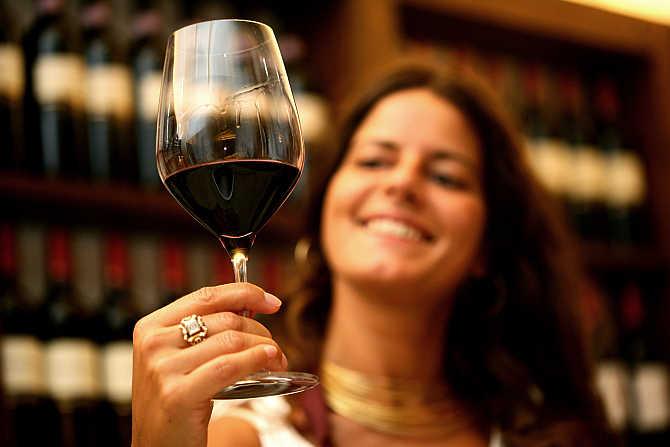 Given that about 80% of alcoholic beverages consumed in urban India are spirits and another 18% is beer, it's unlikely that anyone would open a Wine Bar (serving only wine) for the balance 2% unless motivated either by a passion for wine or by licensing laws.
But wine bars there are, in plenty, in Karnataka.
The 2008 Karnataka wine policy permitted issue of new licences for 'Wine Taverns' at a nominal annual fee of Rs 5,000. As of March 2019 there were 247 such licences in the state -- of which 108 licences had been issued for Bengaluru city.
To put this into perspective, the state had a total of 10,856 licences of varying types as of end March 2019, of which 3,338 were for Bengaluru alone -- so Wine Taverns account for only between 2% and 3% of the total.
No new liquor licences (permitting sale or vending of all categories of alcoholic beverages) have been issued in Karnataka since December 1999, and I am told that there's a lively underground business for the 'renting' or sale of existing licences, with rates going up to as much as Rs 1.5 crore!
Hence, one would expect many more 'Wine Taverns' to have opened in these last 10 years.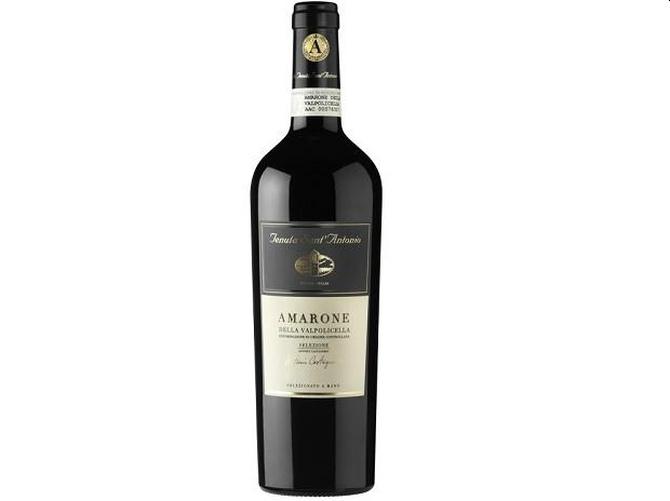 Instead, the converse is happening in Bengaluru: Bars and restaurants are shutting down in droves due to various issues created by the police and administration that make this business unviable in residential localities.
The most prominent such establishment to down its shutters was Chef Manu Chandra's Monkey Bar in Indiranagar (an upscale residential area) which closed on November 24.
Still, here are the best stand-alone wine bars in Bangalore:
Toscano, UB City: The oldest and best-known wine bar in Bengaluru, Toscano was started by Chef Jean-Michel Jasserand and Chef Goutham in 2008 and is always full -- an eloquent testimony to the great value cuisine and 48 wines-by-the-glass on offer. Now under new ownership, one hopes nothing changes.
Forage, Indiranagar: Located in an old bungalow on 6th Main, Forage has been around for two years, but has garnered a dedicated clientele for its eclectic 'healthy' food and great wine selection. Expect some changes in both their food and wine selections soon.
Yauatcha, 1 MG Mall: This is the go-to place for the best dim sum selection in Bengaluru -- seeing the stuff being made is an education in itself. They will soon have a wine-only bar menu, so expect many more wines-by-the-glass.
Brik Oven, Indiranagar: What is it about Indiranagar that stimulates these restaurant start-ups? Offering authentic Neapolitan-style handmade pizzas baked in a wood-fired oven that are both soft and crunchy. Their wine list is small, but complements their cuisine terrifically.
Stand-alone restaurants offer variety and quality that reflects positively on the image of a city. Let's hope the authorities recognise this and do not kill the golden goose!
Wines I've been drinking: Amarone ("Aamaa-ronay") is the name given to red wines made in the Veneto region of Italy from partly-dried grapes.
The grapes used are the same as for Valpolicella: Corvina, Molinara, and Rondinella; however, after harvest grapes for Amarone production are allowed to dry in the shade for 3 to 4 months before being crushed. The resulting wine is a ripe, raisiny, full-bodied wine high in alcohol (up to 15%).
The Tenuta Sant'Antonio Amarone 2013 I tasted at The Conrad Bengaluru is a lovely wine. A complex bouquet of ripe fruit, liquorice, and black pepper, with hints of chocolate, it retails for Rs 6,527 in Bengaluru and is worth every penny.
"Saluti", as the Italians say.
---
Alok Chandra, a Bengaluru-based wine consultant, is a Business Standard columnist.