'Sleep is key to staying healthy!'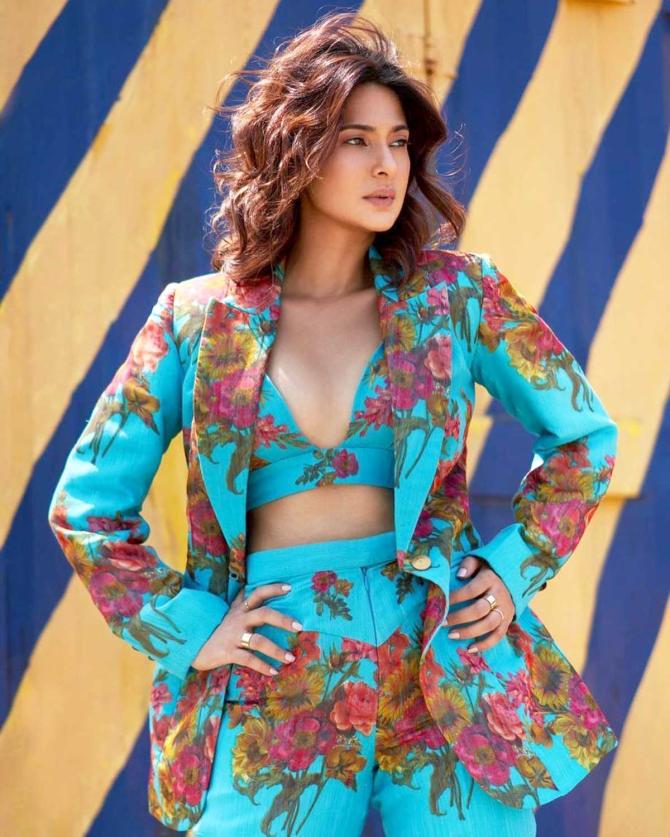 Jennifer Winget was 12 when she made her debut as an actor in Raja Ko Rani se Pyaar Ho Gaya.
Years later, she returned to television and made a lasting impression, the last one being Beyhadh, in which she played a strong, negative character with a smart taste in fashion.
Even when she is not acting, Jennifer keeps her 11 million Instagram followers updated with interesting snapshots from her glamorous photoshoots flaunting her enviable and fit frame.
The actor, who will be seen in the second season of Code M, was recently seen sporting a bold hairdo.
In a candid chat with Rediff.com Contributor Prateek Sur, the 36 year old discusses her idea of fashion, how she stays fit and explains why she will never campaign for an unhealthy size zero figure.
What inspired you to turn a red head?
The lockdown did leave a lasting impact on all of us. I guess I just wanted to break out of that cycle of monotony that had set in.
So the decision to change my hair colour to something bold was more as a mood-lifter. There honestly seemed like no better time to do it.
Now, I am loving how my hair feels. The colour is vibrant to my liking and I am definitely basking in the shine.
When you aren't shooting, how do you like your hair?
On shoots, my hair is as per what is required for my character and storyline of the show.
But I think I have done my fair share of experimenting when it comes to both.
At home, you will usually see me in a messy top knot, but if you have cherry red hair, you got to flaunt that too.
As an actor, I find it quite exciting to experiment with looks for each of my characters. That's probably why I love my job so much because it allows me to reinvent myself with every character.
That aspect has definitely split into my personal life as well especially with my hair.
My mood depends on how my hair looks and vice versa. As they say, it is the best accessory you wear and you are never fully dressed without great hair. So, cherry red did it for me.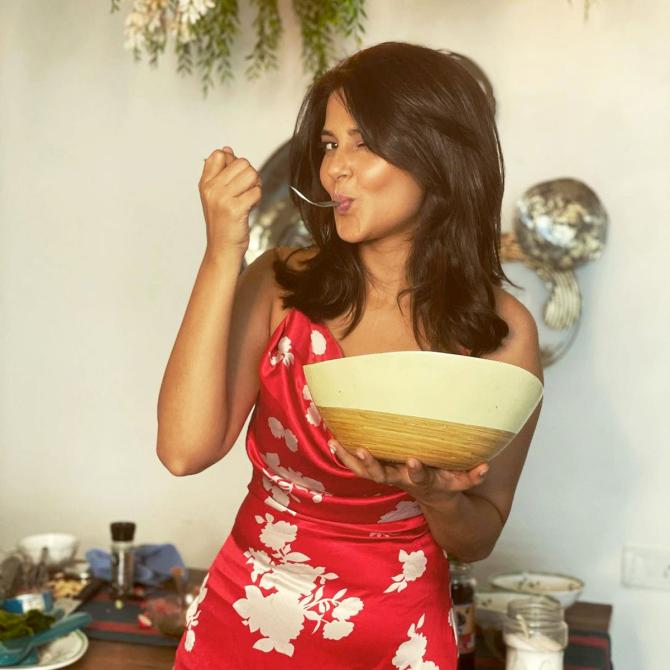 What does fashion mean to me?
Comfort. If you are not comfortable with what you wear, you won't feel good about it. So what's the point?
YOU should be the centre of your fashion choices. No one else!
Go with what works for you. Don't follow trends blindly. Experiment yes, go bold, do whatever makes you happy and boosts your confidence.
What is your personal style like?
Easy breezy dresses in breathable fabric, paired with my cherry red hair!
A dream designer you'd love to wear?
I dream of being dressed in an exquisite Zuhair Murad.
How important is fitness to you?
You work out to stay healthy first, then fit.
For me, there was a time when I could proudly say that I didn't have to do much to stay in shape, but times change and how!
Now the upkeep takes a lot of hard work. I wouldn't call myself a gym fanatic, but I do thoroughly enjoy my time with Pilates and yoga.
I have been religious practising Pilates for the last 3 years and I absolutely love it. For me, it's never just been about lifting weights.
I do enjoy that bit of a workout occasionally but what matters more is flexibility, endurance and strength together.
I do my Pilates thrice a week and in between is when I practice yoga, go for a run or work out with the help of some YouTube videos (built-in the habit of that all through last year and found that it works for me).
It has also taken a pandemic for us all to realise the importance of health and wellness even more.
Although when I'm working it gets difficult to maintain this schedule but I try to fit in a short run or light cardio after I wrap my workday.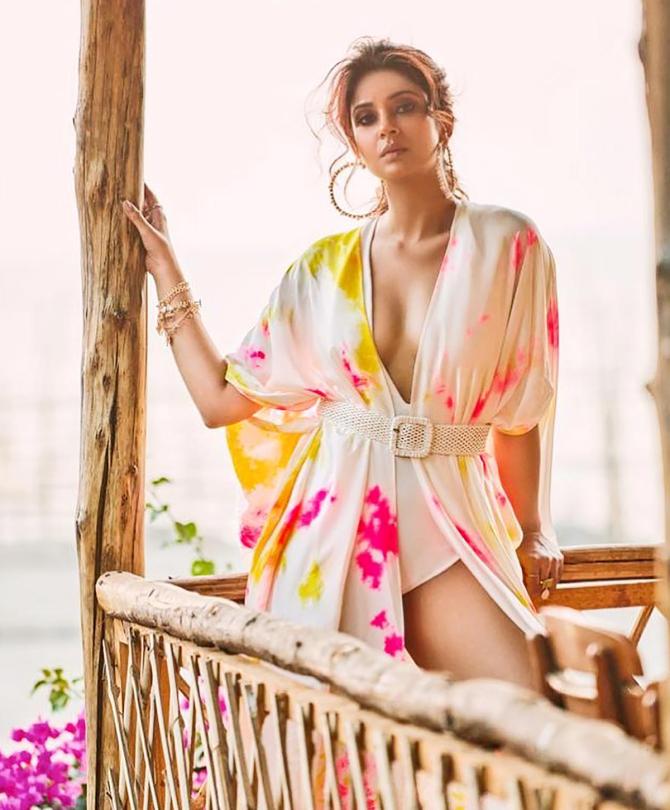 What's your favourite home workout?
Yoga and my partner in crime, YouTube.
Have you ever felt pressured to lose weight or attain a certain size?
To each their own. I've never been a size zero, EVER, and I don't think I will campaign for it.
While there may be healthy ways to attain it, I feel more people take the unhealthier route to get there. Which I will never support!
Sleep is key to staying healthy. Period!
I turn in early for the night and make sure I have at least 6 to 8 hours of sleep. And occasionally tend to indulge in sleeping in longer, on my days off!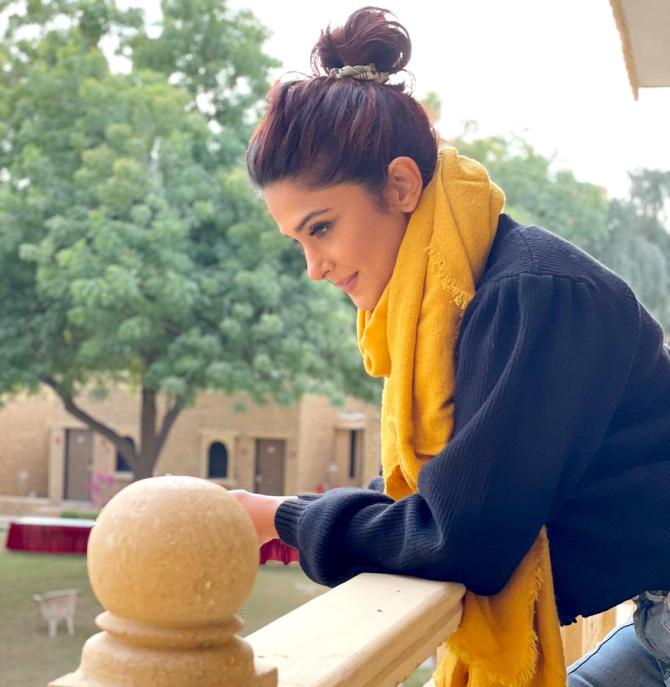 Tips on how to eat healthy and stay mentally fit.
It's important to hydrate. Drink lots of water.
Eat a balanced diet -- enough protein, fruits, vegetables and good carbs!
And try and fit in some form of exercise for at least 15 to 30 minutes if you are really struggling for time.
This can be yoga, dancing or just a brisk walk in the open.
For mental health, because that's the most important, I socialise, connect with friends and family who are a source of positive vibes or indulge in any form of creative art as an escape.