All the details of the biggest wedding of the year.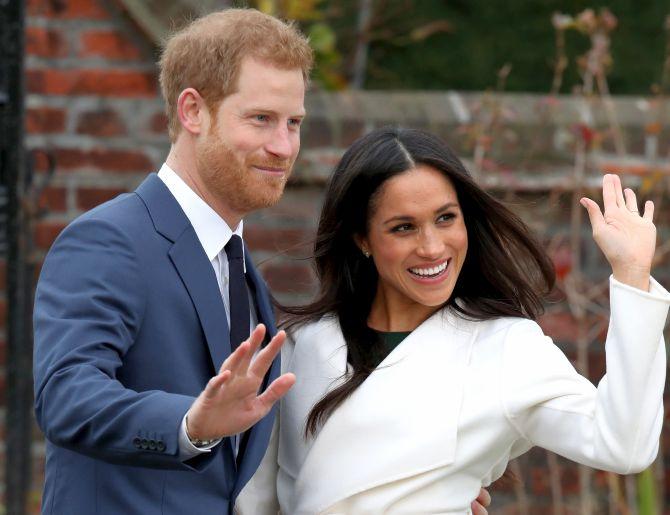 Photograph: Chris Jackson/Getty Images
It's not everyday that a commoner marries a royal or has a fairytale wedding.
When Prince William married Kate Middleton, the ceremony was viewed by millions across the globe, making it one of the most talked about events of the year.
On May 19, 2018, Prince Harry, sixth in line to the royal throne will marry Suits actor Meghan Markle at Windsor Castle.
We bring you all the details of the royal wedding: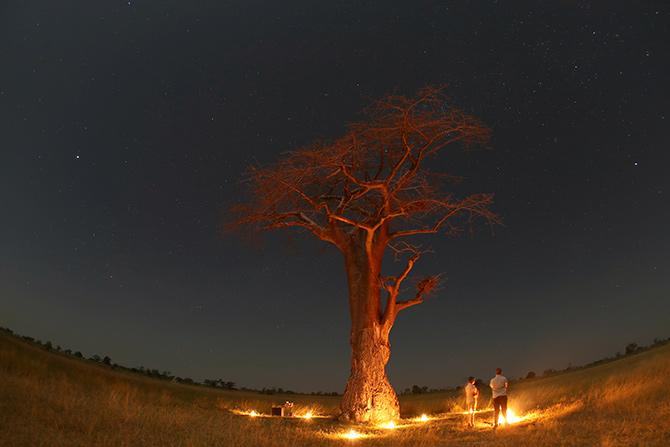 Photograph: Mike Hutchings/Reuters
In their first interview as a couple to BBC, Prince Harry revealed he met Meghan Markle on a blind date that was set up by a female friend.
"I fell in love with Meghan so incredibly quickly... All the stars were aligned -- everything was just perfect. It was this beautiful woman just sort of literally tripped and fell into my life - I fell into her life," Harry said.
Four weeks after they met, Harry persuaded Markle to join him on a five-day break in Botswana.
He said: "We camped out with each other under the stars... which was absolutely fantastic."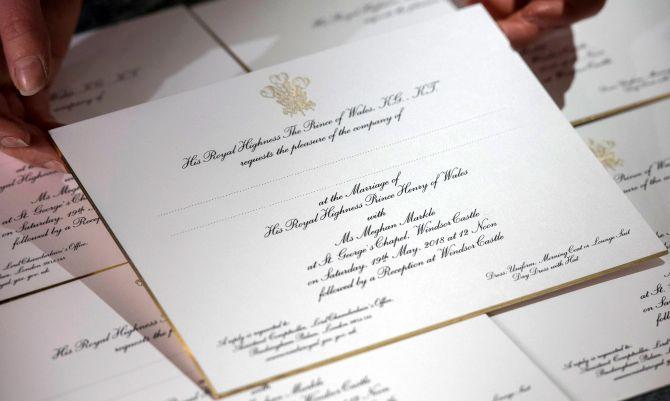 Photograph: Victoria Jones/Pool/Reuters
The wedding invitations were produced by London-based Barnard and Westwood, a printer known for its bespoke stationery. They have held the 'Royal Warrant for Printing & Bookbinding by Appointment to Her Majesty The Queen' since 1985.
Nearly 600 guests have been invited to attend the wedding.
Each wedding invitation was printed by Lottie Small, who had recently completed her apprenticeship, on a machine from the 1930s that she affectionately nicknamed 'Maude'.
Now for one American touch to a British royal wedding: The printers used American ink on English cardstock.
According to Kensington Palace's press release, "The invitation is die-stamped in gold and then burnished. The text on the invitation is also die-stamped. The edges of the invitation are bevelled then gilded."
It also carries the Three Feather Badge of The Prince of Wales.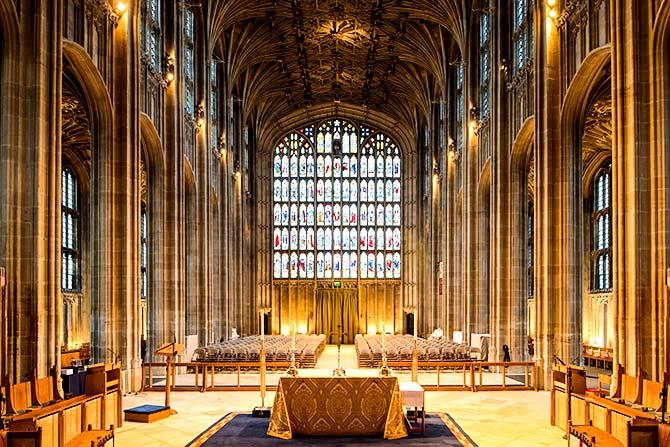 Photograph: Dominic Lipinski/Reuters
Harry-Meghan will marry at St George's Chapel, Windsor Castle on May 19, 2018 at 12 noon.
The 800-seat venue within Windsor Castle, is a short walk from Eton College where Prince Harry studied.
Interestingly, Prince Harry was baptised in the same chapel in 1984.
Considering the size and capacity of the venue and that Prince Harry is sixth down in accession to the throne, the palace has taken a departure from its protocol and chosen not to have an official list of political leaders as guests.
It is confirmed that there will be 2,640 members of public attending the wedding including 1,200 people who have demonstrated leadership skills in the community.
This includes a 12-year-old girl injured in the terrorist attack during an Ariana Grande concert at Manchester Arena in May last year.
Amelia Thompson had damaged her vocal chords from screaming in horror in the aftermath of the suicide bombing.
The couple have also requested guests to consider donating to seven charities instead of wedding gifts.
The choir
Photograph: Rick Findler/Pool/Reuters
According to the palace, "Both Prince Harry and Ms Markle have taken a great deal of interest and care in choosing the music for their service, which will include a number of well-known hymns and choral works."
The music will be directed by James Vivian, director of music, St George's Chapel.
Among the performers will be acclaimed cellist Sheku Kanneh-Mason, winner of BBC Young Musician 2016, Karen Gibson and The Kingdom Choir (pictured above).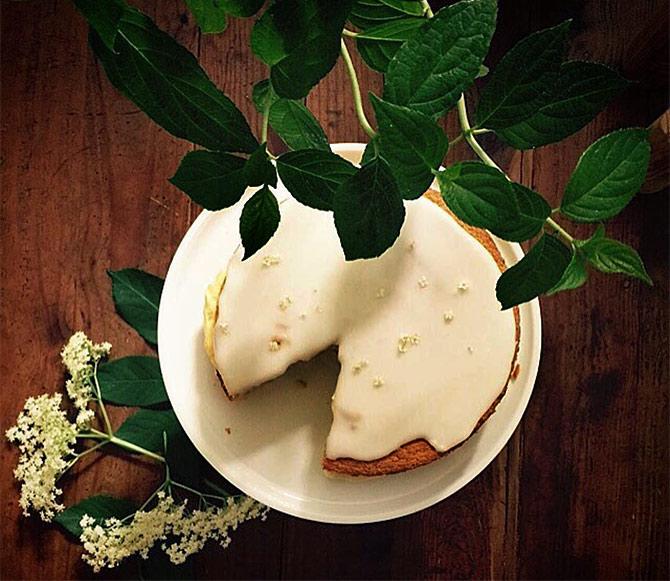 Photograph: Kind courtesy Ptak
The couple have opted for "a lemon elderflower cake that will incorporate the bright flavours of spring" and "will be covered with buttercream and decorated with fresh flowers" according to Marie Claire, instead of the traditional British fruit cake.
Chef Claire Ptak who runs the bakery Violet in London, has designed the cake. Her Instagram feed shows boxes of lemon that have arrived and the caption reads: "And so it begins"
Bridesmaids and pageboys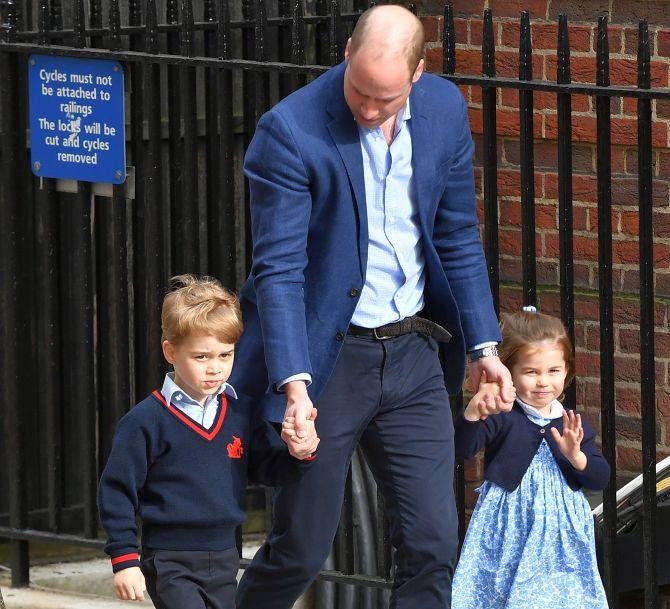 Photograph: Gareth Cattermole/Getty Images
Prince Harry served as William's best man at his wedding in 2011. The palace announced on April 26 that Prince William will be the best man on his brother's big day.
Meghan will not have a maid of honour. Instead, there will be six bridesmaids and four pageboys including Princess Charlotte and Prince George, William and Kate's second and first born respectively.
The other bridesmaids include Prince Harry's goddaughters -- Zalie Warren and Florence van Cutsem; Markle's goddaughters, Remi and Rylan Litt; and Ivy Mulroney.
The pageboys will be Harry's godson, Jasper Dyer, Brian and John Mulroney -- both children of Markle's close friends -- the Canadian stylist Jessica Mulroney and her TV host husband Ben, whose father is former Canadian prime minister Brian Mulroney.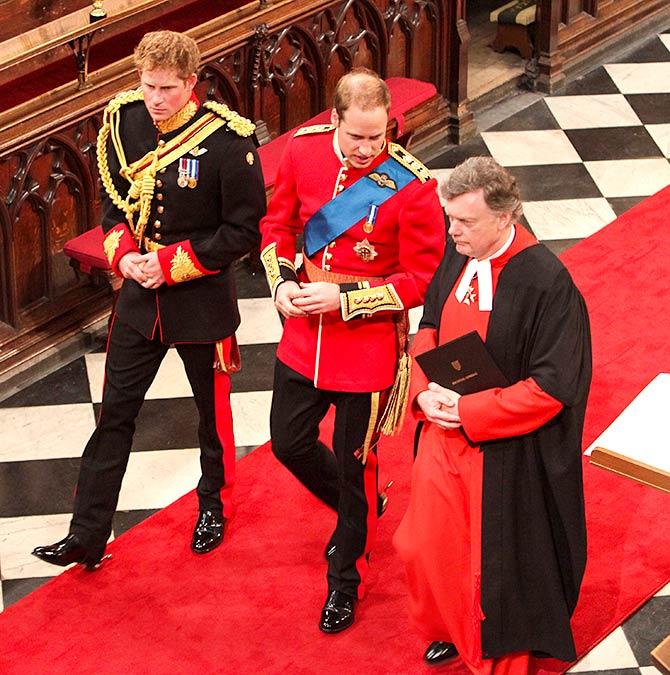 Photograph: Anthony Devlin/Getty Images
There may be a lot of speculation right now regarding who will design Meghan Markle's wedding gown and how much it costs. But we know the details won't be revealed until May 19.
Meanwhile, Prince Harry is likely to wear the ceremonial uniform of the Royal Marines as a mark of respect and tradition.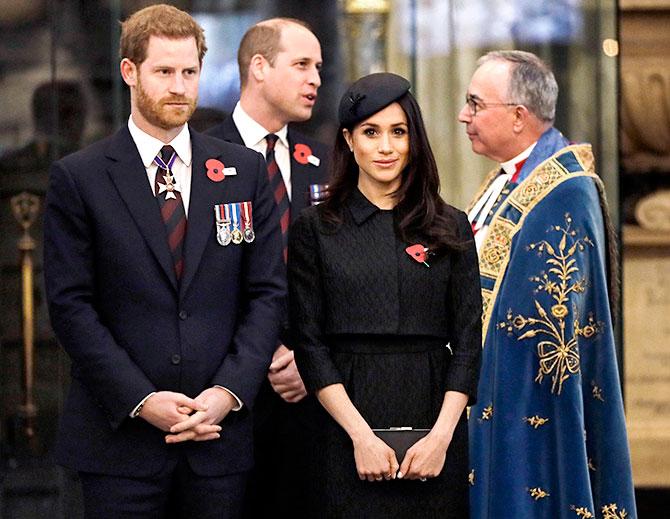 Photograph: Kirsty Wigglesworth/Getty Images
Now for the big question:, Kensington Palace released a statement from Meghan Markle that her father Thomas Markle will be unable to attend the ceremony.
"Sadly, my father will not be attending our wedding. I have always cared for my father and hope he can be given the space he needs to focus on his health."
So we know Thomas Markle won't be walking her down the aisle.
In his absence who will?
According to Harper's Bazaar, it could be Prince Charles (Harry's father); Prince William (Harry's elder brother, Duke of Cambridge), Doria Ragland (Meghan's mother) or Prince Harry himself.
If you ask us, it would be inspiring to see Ms Markle walk the aisle as the independent, strong woman she has shown herself to be.