It's a thread that unites everyone, says Keya Sarkar.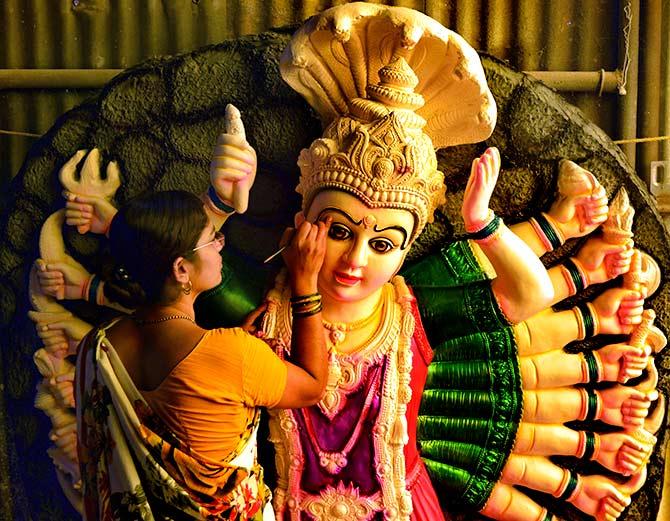 Every time I see print and television advertisements of online stores for groceries, fruits, vegetable, milk, fish and meat, I consider myself lucky to live in a small town where one still has the luxury of having everything delivered at one's doorstep without the need for a screen.
There is a certain joy of seeing and handling a loaded cart of fresh vegetables before buying. Or having the fish cut in a specific way or piece that one wants.
Of course, the flipside is that, unlike a search and 'click to buy' option, here the vendor has ample opportunity of push selling a little more by playing on your sentiment.
"I brought this especially for you," I am often told by my vegetable vendor Ram, when he figures my purchases are lower than usual.
Also whenever I tell him not to come for a few days because we will be out of town, his admonishment is fierce. "Again," he says in a stern manner reminding me of the days when my father reacted the same way when told him I would be out with friends and not come home for dinner.
Since my husband is vegetarian, my engagement with the fish vendor is less frequent.
I buy fish only when friends or relatives visit. I call him at night and he delivers the next morning.
Nine times out of 10 he manages to procure the type of fish that I ask for. Sometimes, (especially in winter, when most visitors come to Santiniketan), my calls to him are frequent and at others, not so.
But if there is a long gap between my calls, he actually swings by to tell me, "Didi, at this rate you will forget to eat fish."
Then, there is the milk man Kanu who lives in a village 30 km away but comes by bus to deliver milk every day.
That's his day job.
He is a professional kirtan singer in his village. He often sings as he enters our gate, empties the bottle of milk into our vessel and leaves without exchanging a word.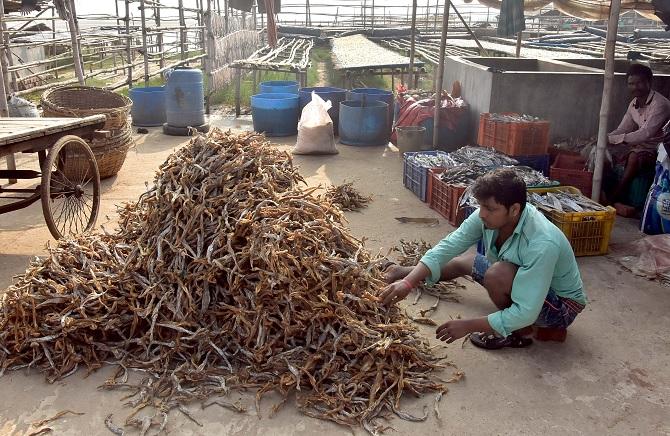 We have been to all their houses and thus know the families as well.
It is amazing how well they have fed us whenever we have been invited for different festivities.
My fish monger, Israel, however, is rather constrained in feeding my husband for Muslim festivals. But thankfully he eats eggs. So there are always two boiled eggs on a plate to make up for his lack of appreciation of meat.
During pujo, many people from Kolkata who have houses in Santiniketan leave Kolkata to escape the noise pollution.
Since Santiniketan is relatively quiet even during pujo, many spend five days here partying and feasting. So Israel got a few calls during pujo to deliver fish for the times we were hosting the party.
On one such visit, almost towards the end of the festivities, he asked me whether I had been able to see all the pujo pandals.
When I said I hadn't, he was particularly disapproving. "You must go," he said. "I have been taking my grandchildren every day."
Just as I was thinking about how interesting it was that Muslim families were also actively participating and making the most of the Durga pujo festivities, I realised it was not just restricted to pandal hopping.
The next day, when I went to work many of the Muslim girls who work in my studio came and touched my feet and wished me shubho bijoya.