Every home across India makes khichdi and it still isn't as celebrated as it should be.
Nikita Puri reports on Khichdi experiments.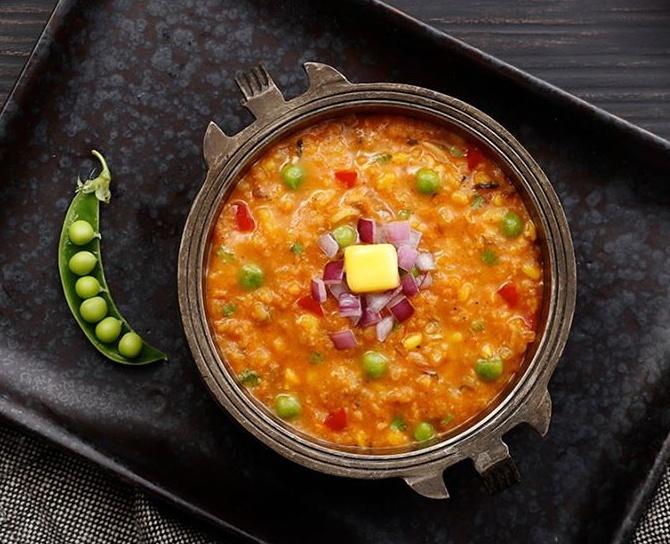 Some years ago, a Londoner backpacking her way through a clutch of Indian cities was in Delhi, pausing while deciding where to go next.
Commanded by the spirit of hospitality one is expected to showcase to guests, the day's breakfast at her host's home comprised a feast of sandwiches, pancakes, eggs, breads, spreads. Our guest didn't touch any of it.
Instead, she took out her phone to show her hosts a picture of Bisi Bele Bhaat, a dish made of rice and lentils that a Kannadiga grandmother had whipped up for her in Bengaluru.
Minus the vegetarian take, the dish reminded her of home, she said. It reminded her of kedgeree.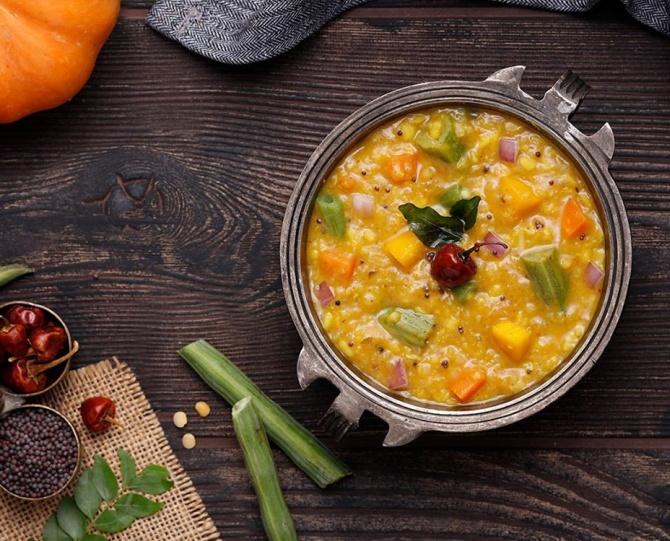 According to the culinary encyclopaedia Larousse Gastronomique, a kedgeree is a version of the khichdi inspired by the breakfasts made for officers of the Raj which featured hard-boiled eggs and flaked fish.
Thus, a khichdi with a boiled egg thrown in was made in haste. The Englishwoman ate khichdi for four days straight, wishing that the dish was as easily available in India's restaurants as it was in Indian homes.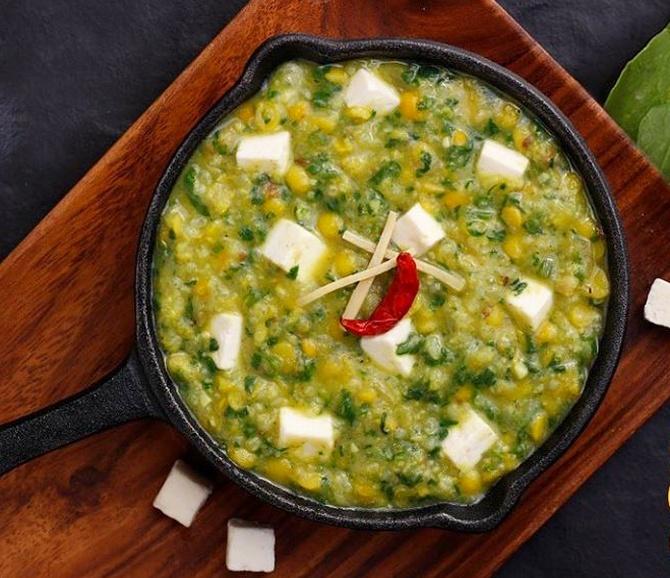 Five years since her visit and the humble khichdi has fought its way to not just being featured on menus, but to have whole kitchens dedicated to it.
Ola Foods, ride-hailing app Ola's food business, has launched the Khichdi Experiment in Bengaluru. Its yellow-painted doors are now open in Koramangala, in a bustling neighbourhood frequented by college-goers.
"It was a risk for sure, but every home across India makes a version of khichdi and it still isn't as celebrated as it should be," says Praneet Singh, senior director, culinary, Ola Foods.
The dish has great potential but is often relegated to 'sick food', food that is comforting and easy to digest for the ailing or convalascent. "We want to elevate it," he says.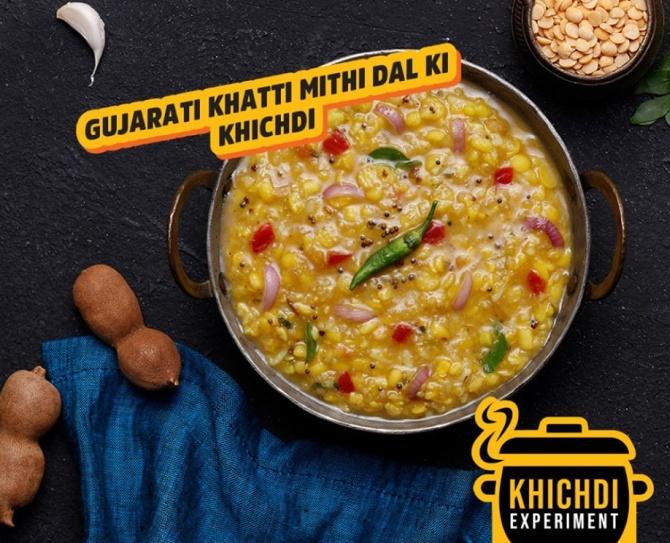 After six months of tests and trials, the Khichdi Experiment was launched with 16 distinct takes on khichdi.
While Dilli-wallah Singh's favourites include the Achari Khichdi and the Lehsun Aur Hare Pyaz Ki Khichdi, their Palak Paneer Khichdi and Sambhar Khichdi are totally worth their existence.
Other variations include the self-descriptive Pav Bhaaji Khichdi, the Bengali Paanch Phoran Khichdi, and the Kerala Mathan Khichdi (hello, coconut).
The 16 varieties come with an assortment of accompaniments, including raitas, papad and desserts such as the angoori rasmalai and gulab jamun.
The Khichdi Experiment is currently in various stages of readiness at 50 kitchens across Hyderabad, Pune, Mumbai and Chennai.
The plan is to have cloud kitchens (kitchens for takeaways), restaurants, khichdi bars and pop-ups, and scale up to 80 cities over the next year.
For those wondering if a restaurant can really survive with khichdi as the star-cum-entire-cast of the show, there are those who've already walked this road.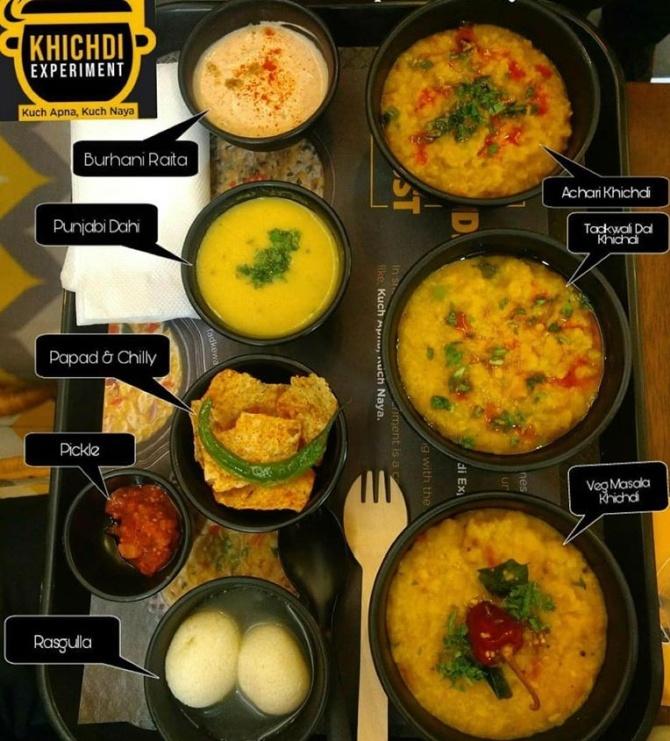 For the past two years, Neeraj Gupta of Khichdi King in Dwarka in Delhi has been selling 20 varieties from his cloud kitchen.
His bestsellers include the Sabudana Khichdi, and the Amish Khichdi, also known as the bhog'er khichuri. The latter is also a favourite at Kolkata's Khichdi Khichri, a restaurant where Madhu Kandoi serves up 30 types of khichdis and has been around for nearly four years.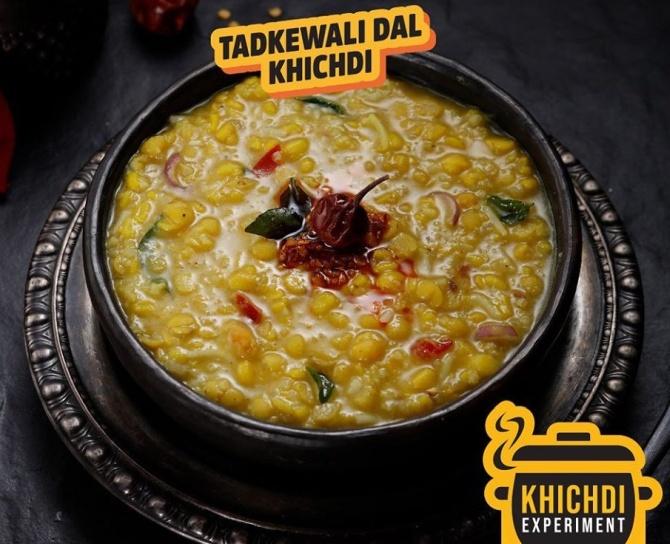 In Mumbai, Jitendra Shah's Khichdi-The Global Food, has in the past year-and-a-half managed to open three branches that offer 75 varieties, including a Mushroom Pesto Khichdi.
Tata Cha, a cafe chain by Tata Global Beverages, serves a Butter Chicken Khichdi. "Khichdi is associated with 'boring food', which is why we added a modern twist to it," says a spokesperson from Tata Cha, adding that their Paneer Makhni Khichdi is popular across its six Bengaluru outlets. The chain is working on expanding to other cities.
On hearing how in parts of Bihar, Khichdi is reserved for a Saturday feast (planetary alignments, we are told), a young woman from Kolkata feasting on a bowl of Achari Khichdi in the Khichdi Kitchen exclaims, "But we eat it for breakfast on most days!"
Khichdi has been handed down generations and seen revisions as it travelled across coasts and courts.
The favourite version of the royal Gaekwads of Maharashtra is the Sodyachi Khichadi, with sode, or dried prawns.
In the court of of Nasir-ud-din Shah, the erstwhile king of Oudh, almonds and pistachios were sliced finely to resemble rice and lentils. Scholar of the medieval world, the Moroccan Ibn Battuta, had documented the popularity of khichdi back in the 14th century, but clearly, khichdi has done more than just survive.
---
Nikita Puri reports from Bengaluru for Business Standard.