Besides IT, core sectors like manufacturing were the second largest recruiters at the newer IITs, reports Vinay Umarji.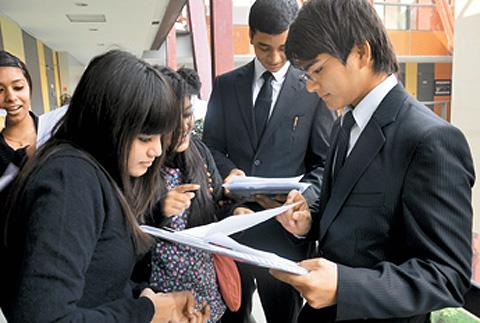 The newer Indian Institutes of Technology (IITs) have seen core manufacturing sector making a comeback at campuses this year.
After IT, the core sector, represented largely by public sector units (PSUs) and government organisations, formed the second largest recruiter at newer IITs.
With the All IITs Placement Committee (AIPC) deciding on restricting certain start-ups from participating in campus placements, coupled with a loss of interest among start-ups in recruitment, the trend shifted in favour of core manufacturing.
"The trend here has been that of IT followed by the core sector leading the recruitments. Last year, many start-ups had participated, but this year several stayed away. This year, we decided that we would focus on PSUs and the core sector, rather than inviting start-ups. This has led to a rise in the share of the core sector in recruitments," said Samar Agnihotri, faculty advisor, training and placements, IIT-Mandi.
Seconding Agnihotri was B Venkatesham, in charge of the placement cell at IIT-Hyderabad. He said the core sector had made a comeback as the second leading recruiter after IT this year.
According to sources at the newer IITs, the shares of offers made by the manufacturing sector and IT were between 25% and 35 per cent each.
What also worked in favour of the core sector was the IITs' move to shift start-ups to later dates and push PSUs to the front in the first phase.
"Instead of inviting start-ups on the first two days, we shifted them to later dates. This year the response from start-ups was not good. Many start-ups did not approach the IITs," said Agnihotri.
The newer IITs have also seen average salaries rise this year, thanks to several of them bagging international offers for the first time.
At IIT Indore, as against an average salary of Rs 11 lakh (Rs 1.1 million) last year, the institute reportedly posted the highest offer of Rs 14.5 lakh (Rs 1.45 million).
Lead image only published for representational purposes.