Acing an interview is not a cake walk, says Dr Sunita Gandhi.
But if you improve these ten aspects in your next interview, there are chances that job will be yours!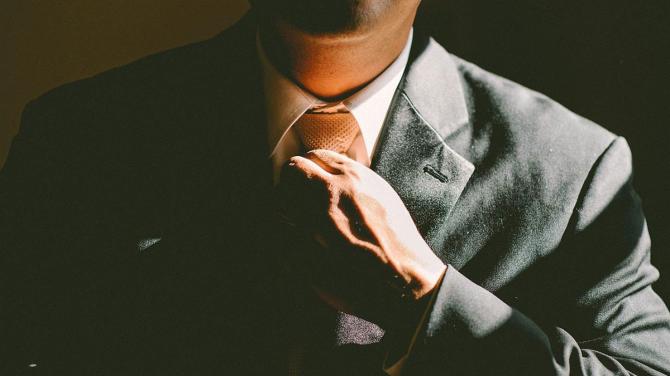 A successful interview lands you your dream job while an unsuccessful one teaches you great many lessons.
If you have been searching for a new job and haven't managed to crack your dream role yet, you must have realised that there is something that you are doing wrong.
Do you already know what went wrong in your last interview?
Here are some common mistakes you may be making that may have impacted your chances:
1. Not preparing well
One of the most common mistakes and one that can easily destroy an otherwise great interview is to appear unprepared.
Envision a competitor who can't stop talking about the company and its achievements. But when you are asked to describe something about the company, you appear to be numb.
In order to be able to give answers correctly and accurately, you must study about the company's past, its founders, and work culture.
Visit the organisation's Web site, know about their current leaders, read about their recent achievements and challenges.
2. Arriving late/early
An unsaid rule is to arrive on time for any meeting. The equivalent goes for being too early, which can be a difficult situation to handle for the interviewers.
If you show up a half an hour before the meeting, it's incredible. However don't check in or report your presence until around 10 or 15 minutes before your booked time.
Doing otherwise may seem pushy and may make the HR coordinator feel hurried to begin your meeting.
You don't want to come across as someone who is desperate or pushy in your first meeting.
3. Sharing too much information
Sometimes, individuals feel they must not hide anything from the interviewer, so they 'hold nothing back' in response to each question.
Not to mention, their answers may even hold some unnecessary information that could have been skipped!
Whatever the questioner asks you, answer it. But try not to get nostalgic and resist the temptation to give unnecessary, long, details.
Understand that the more you talk, the more they will judge you.
4. Sharing too less information
Speak how much is required of you.
Try not to restrict your response to a basic Yes/No.
Backing your answer with examples is an important exercise.
You should maintain harmony between uncovering an excessive amount of information and no information at all.
5. Sharing incorrect information
Never lie in your interview.
Simply understand that the interview is not the right place for you to cook stories and expect the interviewer to trust you.
They are exceptionally capable of identifying the truth; they talk to applicant's all day every day and they are adequately talented to realise that you are lying.
It's smarter to confess it all and come clean from the beginning than to lie and depict yourself as someone you're not.
6. Showing disinterest
The questioner will always choose the applicant who may have less specialisation but is eager to take the position instead of a candidate who has a lot of capabilities yet no interest and energy to invest in the job.
The applicant must show their enthusiasm of landing that position and help the organization with their insights.
7. Not asking enough questions
It may happen sometimes that interviewee deciphers the question differently than what was the interviewer asking.
This may paint an unacceptable impression and eventually reduce your chances of cracking the interview.
If you are not certain or haven't understood the question, it's better to clarify before attempting to respond.
Additionally, you must also ask questions about the company's structure or hierarchy and the likes. This will show your interest in the work and the organisation, allowing you to make a decent impression.
8. Lack of energy
Low energy during the meeting is a lifelong executioner.
In the event that you are not energetic or amped up for the work, it will show in your tone, stance, and non-verbal communication.
It may also reflect in your disinterested tone, absence of consideration, no eye to eye contact, and the likes.
The interviewer will recognise this promptly and cross you out.
9. Not dressing properly
Professional clothing for the interview that complements the weather is significant.
If the organisation you are applying for has an easygoing atmosphere, try not to wear a suit.
To get a feeling of what the organisation's vibe resembles, visit their social media channels.
Are the organisation photographs loaded with representatives wearing conservative suits? Are they wearing pants and tees?
Before you choose to dress for your interview, remember that regardless of how careless the organisation's clothing standard is, you should always dress up formally.
10. Not following up
Similarly, irrespective of how well an interview goes, it is essential that you follow up on it.
Ensure you get an e-mail or number in transit from that interview, with the goal that you can check how you have done in there.
Whether you get the position or not, you must ask for their inputs and feedback.
You may politely ask if someone else was worthier than you, and if there is something that you can do to improve.
Acing an interview is not a cake walk. But if you improve these ten aspects in your next interview, there are chances that position will be yours!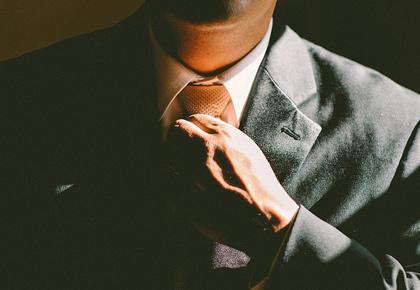 Dr Sunita Gandhi is an educator, researcher and entrepreneur. She holds a PhD from Cambridge University and has been president and co-founder, Council for Global Education, USA before founding the Global Education and Training Institute (GETI) and Global Classroom Private Limited (GCPL) in Lucknow.