We asked you, dear readers to share your best tips on saving money. Nahid Ahmed Mansuri, 38, from Hyderabad shared his thoughts.
Illustration: Uttam Ghosh/Rediff.com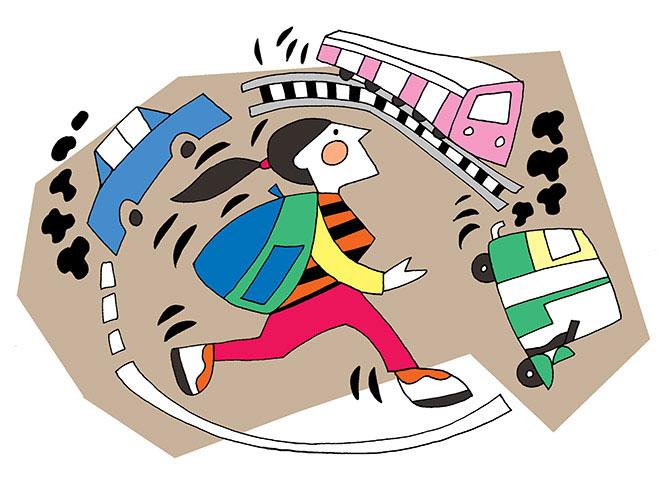 "Avoid impulsive shopping and ordering food online," he says. "In a month, dedicate a budget to order food or dine out.
"Park your extra money in a debt mutual fund which will give you more returns than a bank saving account.
"Use public transport or car pool to commute to office. If you have kids, try dropping them to school in the morning, so that you can opt for one way transport.
"When you step out for local purchasing in your area, avoid using your vehicle. You can walk or ride a bicycle as it is good for your health and will help you save fuel as well.
"For groceries, prepare a list so that you avoid buying items that are not required. You can also take advantage of online apps to avail discount and free delivery thus saving money and time.
"For all the big purchases, wait for festival periods during Diwali and Dussehra.
"In case of your internet of DTH connection, opt for annual subscriptions rather monthly payments.
"Avoid postpaid mobile connections and use a pre-paid service instead.
"Plan all your long distance travel in advance to get good air travel offers.
"Avoid peer pressure of friends/relatives/society and stop aping them in purchasing things that are not required. Know your needs and avoid greed."
---
We ask you, dear readers do you have any smart, effective and useful tips on saving money?
Have you applied these tips? Did it work? Share your tips and we'll publish the best ones on Rediff.com.
Write in to getahead@rediff.co.in with 'My tips to save money' in the subject line, along with your NAME, AGE and the place where you LIVE. Don't forget to send us your photograph.