We'd invited you, dear readers, to share your summer pictures with us.
Here are a few more responses! You can share yours too.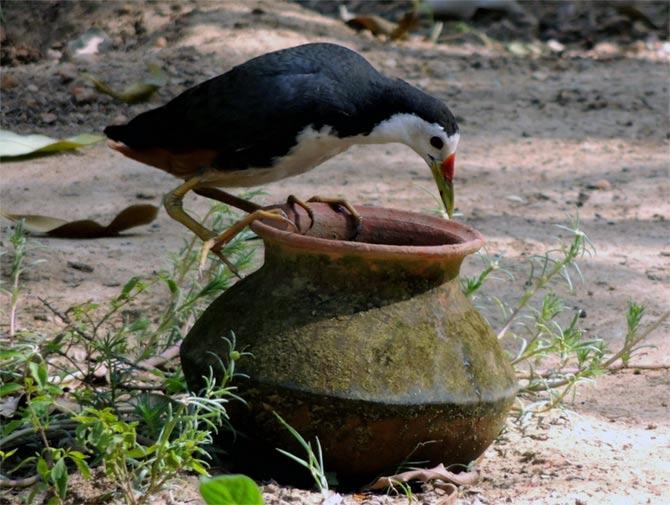 Gargi Biswas who shared this pic with us wrote, "The thirsty soul. Summer in Kharagpur is quite harsh with temperature rising to as high as 46 degrees.
"When water puddles dry up in summer, birds are known to collapse from dehydration. For my precious feathered friends, I offer water in clay pots so that they can quench their thirst to beat the summer heat. I was happy to have this thirsty soul in my garden."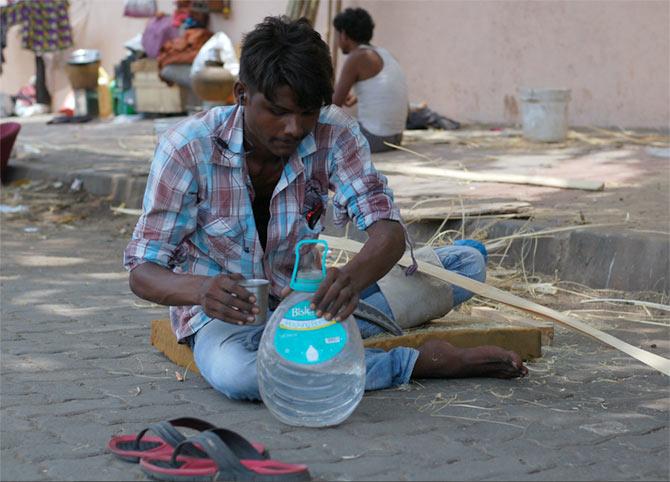 It's time for a water break for this cane weaver. Subodh M shared this pic with us.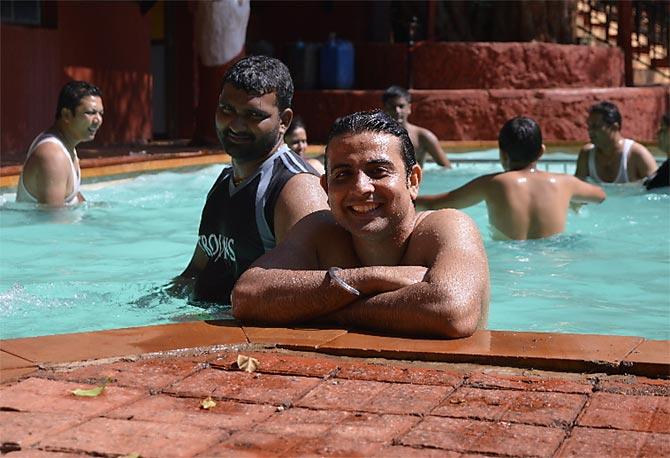 Ashish Bedi beats the heat in a pool.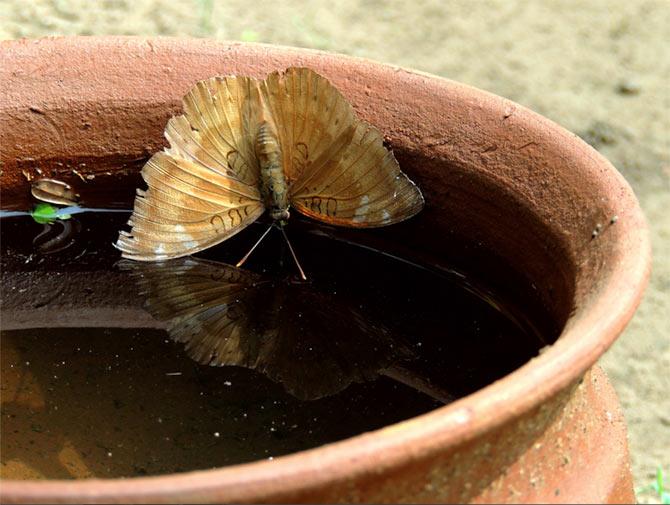 A Common Baron butterfly quenches its thirst in this picture shared by Gargi Biswas.
Have an interesting summer pic to share? Post them here -- #Summer Pics -- and we'll publish the most interesting ones on Rediff.com and India Abroad.
Do include a little information about where you clicked the photograph and what makes it special. We are looking for original photographs that have been clicked by you.
Remember, the theme is summer, so your photograph has to gel with the season.
ALSO SEE:
Your summer pics: Kids in a tub
Summer pics: Ice creams, coconuts and more
Your summer pics: It's pool time!
Disclaimer: The photographs featured in this series are, to the best of our knowledge, original entries submitted by readers. Rediff.com does not assume any responsibility for their originality.