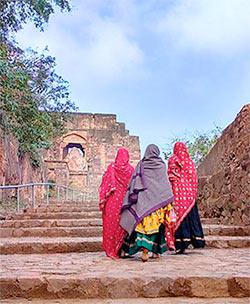 We invited you, dear readers, to share your summer pictures with us.
Here are few responses that we received recently. Don't forget to share yours too!
Take a look.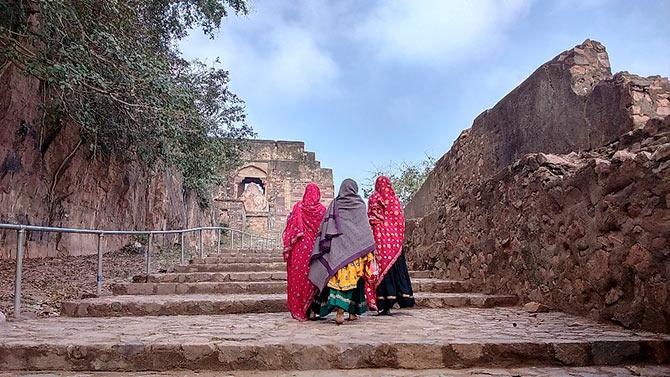 IMAGE: Sundeep Sundli shared a picture of how women in Rajasthan beat the heat with their heads covered. The picture was taken at Ranthambore Fort.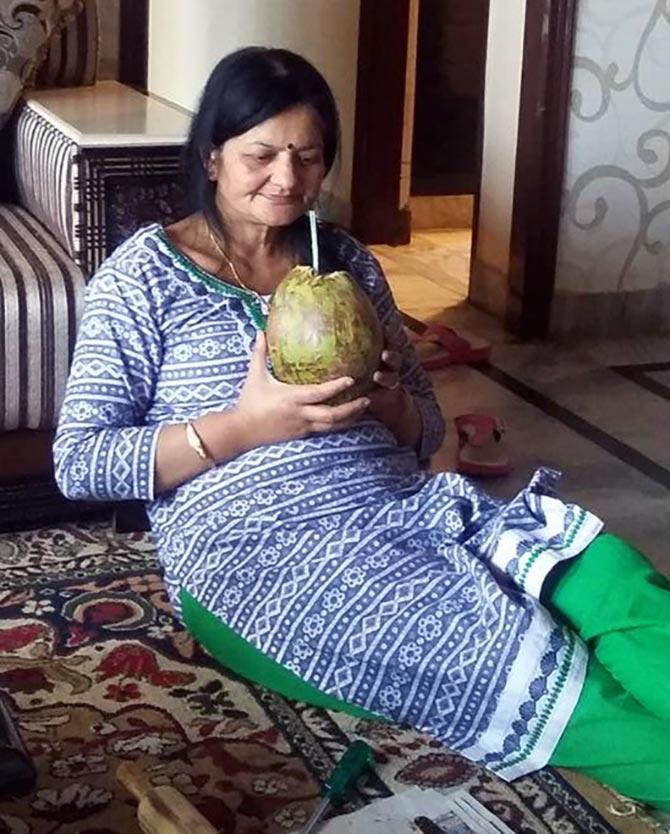 IMAGE:
Looks like Shimla's coping with heat waves too!
Charu Sood
captioned this picture, "
Killing the heat.
Summer bliss.
Shimla stop being so hot"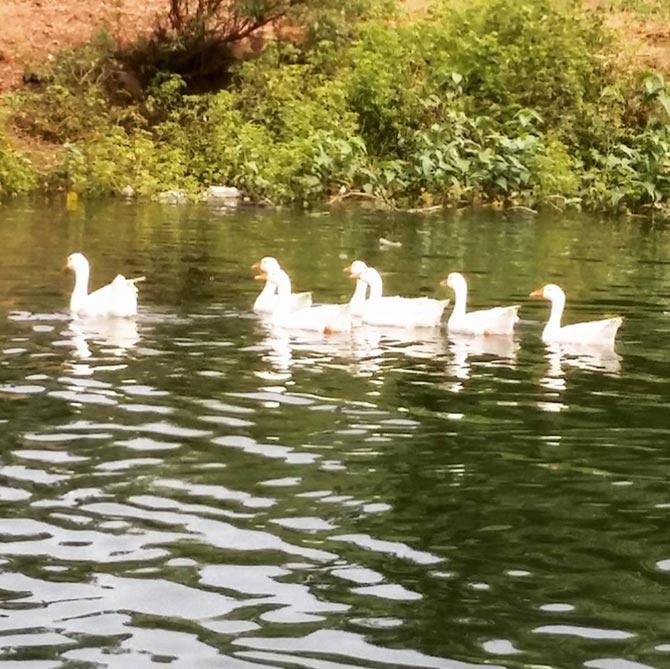 IMAGE: And ducks enjoy a good swim. Divya shared a picture of how ducks are keeping themselves cool in this sweltering heat.

Simply post your photographs here -- #Summer Pics -- and we'll publish the most interesting ones on Rediff.com and India Abroad.
You can also mail them to getahead@rediff.co.in along with your NAME, AGE and the place where you LIVE.
Do include a little information about where you clicked the photograph and what makes it special. We are looking for original photographs that have been clicked by you.
ALSO SEE
Summer pics: It's grazing time
Summer pics: Proud of my plumes
Summer pics that make you go aww!
Summer pics: Visitors in my backyard
Summer pics: 'Water, the life saviour'
Your summer pics: Kids in a tub
Summer pics: Ice creams, coconuts and more
Your summer pics: It's pool time!
Remember, the theme is summer, so your photograph has to gel with the season.
Disclaimer: The photographs featured in this series are, to the best of our knowledge, original entries submitted by readers. Rediff.com does not assume any responsibility for their originality.