We'd invited you, dear readers, to share your summer pictures with us.
Rediff reader Gargi Biswas tells us how her doors are always open for thirsty birds and animals, who come over to quench their thirst.
Summer is incomplete without mangoes admits Gargi Biswas.
"One cannot miss having juicy and delicious mangoes in summer. But it is not just humans who relish this delicious fruit." she says.
Wondering what she is talking about?
Take a look at some of the photographs she shot from her backyard at the IIT Kharagpur campus!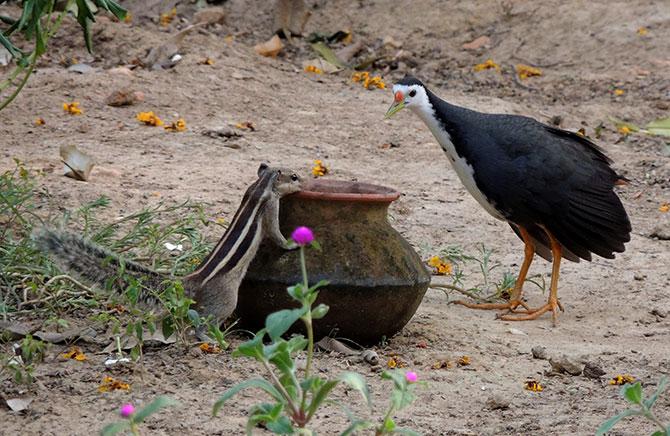 IMAGE: When the White-breasted Waterhen stopped by to say hello to the squirrel, and they take turns to sip water from the pot.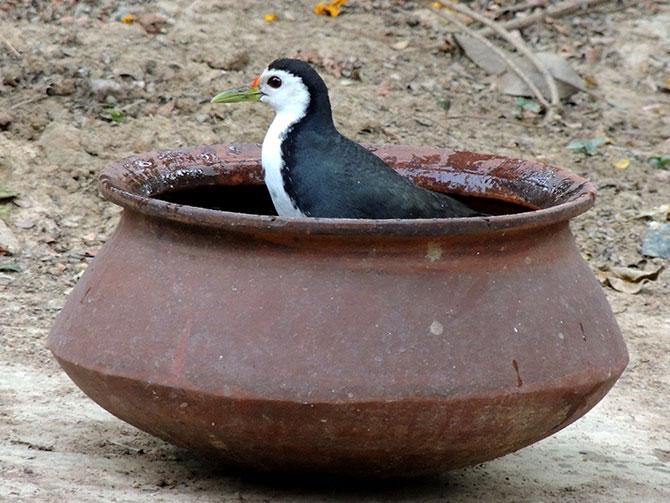 IMAGE: Looks like the White-breasted Waterhen is not too happy just sipping water. So he jumps into the pot to cool off.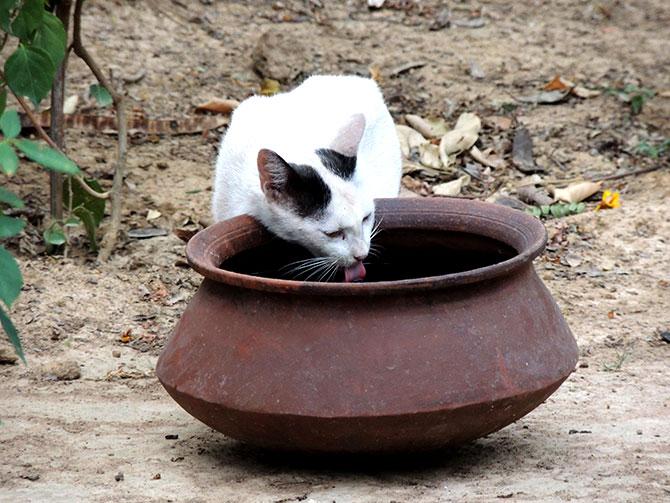 IMAGE: Here comes the cat!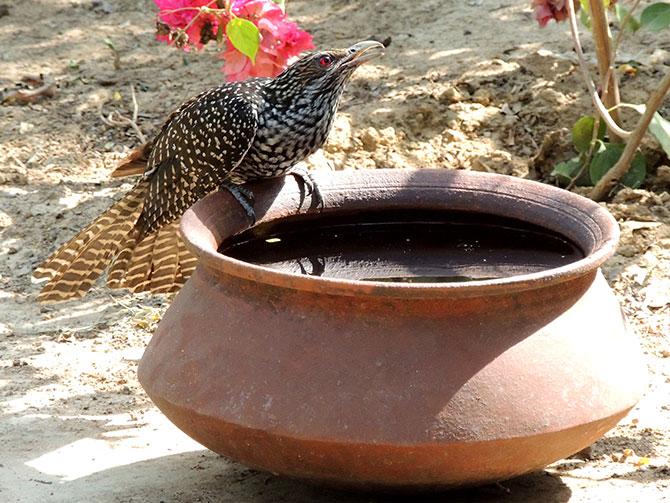 IMAGE: The Asian koel wants a sip too!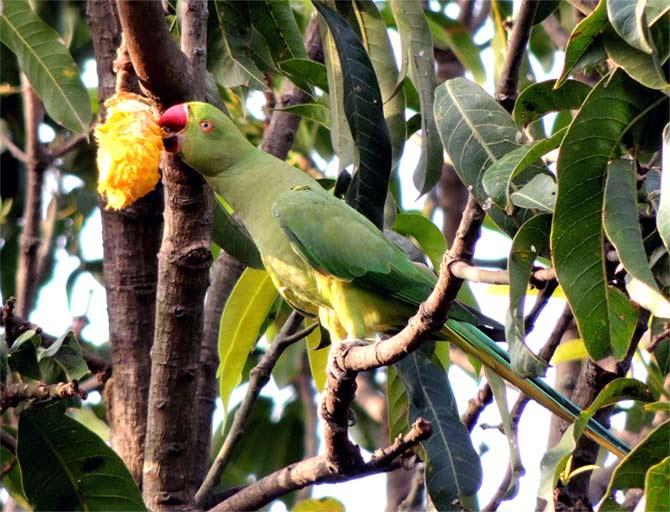 IMAGE: A parrot takes a mango bite :-) This is one of Gargi's friends. There are many more, check out the other pictures!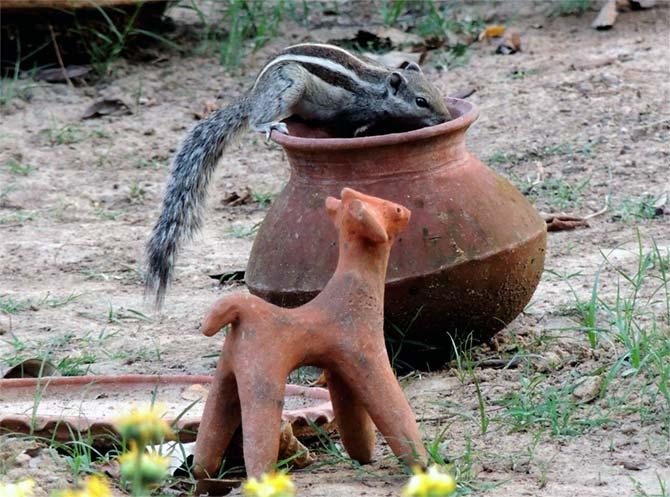 IMAGE: Summer in Kharagpur, West Bengal is quite harsh; the temperature rises to as high as 46 degrees. Birds and animals are known to collapse from dehydration. That's why Gargi offers them water in clay pots.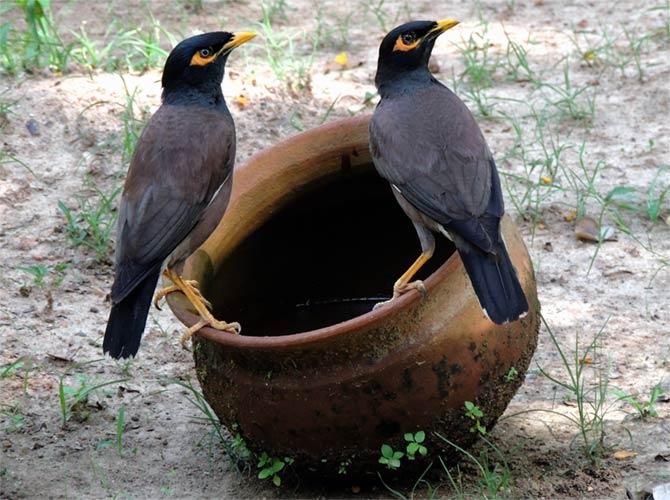 IMAGE: Two mynahs come over to quench their thirst.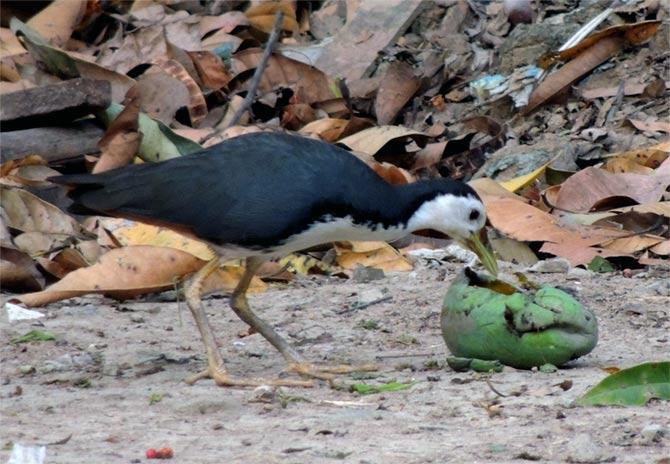 IMAGE:
And the
White-breasted Waterhen is here too!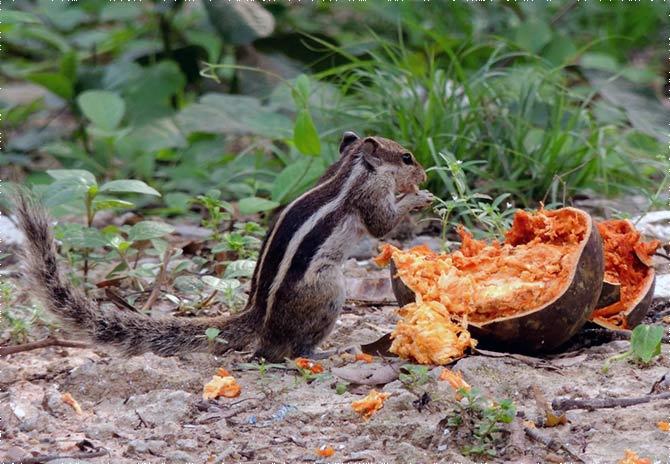 IMAGE: A five striped palm squirrel enjoys a treat.
IMAGE: Looks like this one is not too happy about sharing his food.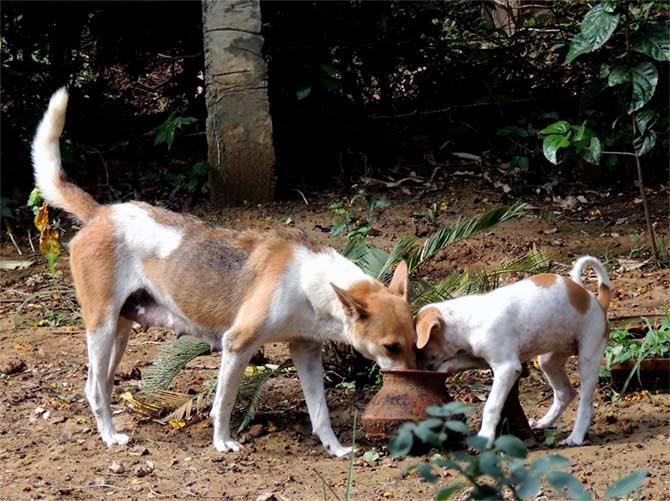 IMAGE: This clay pot filled with water attracts many visitors. Needless to say, Gargi is very happy to have these thirsty souls in her garden.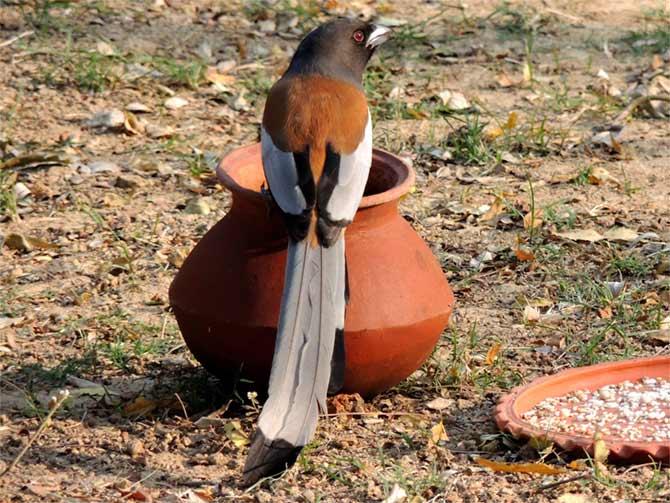 IMAGE: Isn't it a beautiful sight to spot these rare birds?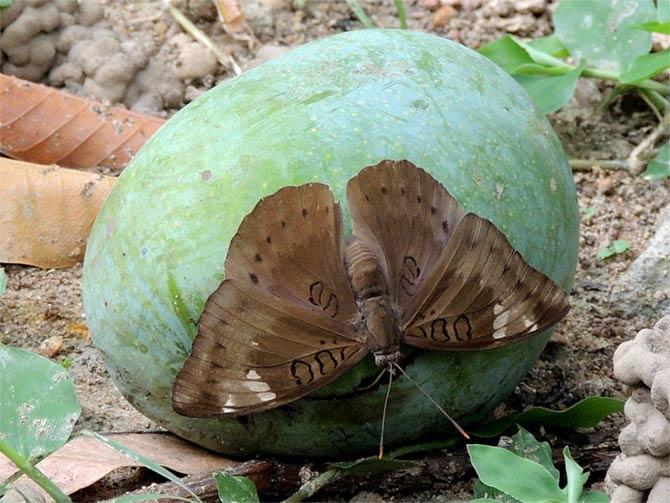 IMAGE: The Common Baron is here for his share of fruit.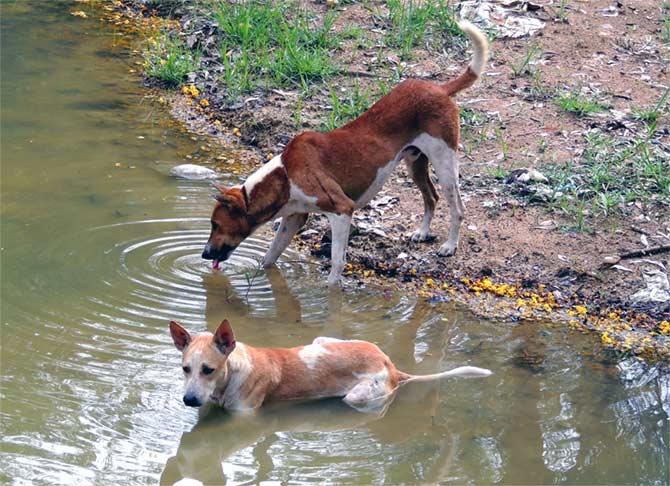 IMAGE: Cooling off in a pool of water.
Have an interesting summer pic to share? Post them here -- #Summer Pics -- and we'll publish the most interesting ones on Rediff.com and India Abroad.
Do include a little information about where you clicked the photograph and what makes it special. We are looking for original photographs that have been clicked by you.
ALSO SEE
Summer pics: Every drop counts!
Your summer pics: Kids in a tub
Summer pics: Ice creams, coconuts and more
Your summer pics: It's pool time!
Remember, the theme is summer, so your photograph has to gel with the season.
Disclaimer: The photographs featured in this series are, to the best of our knowledge, original entries submitted by readers. Rediff.com does not assume any responsibility for their originality.