Rediff readers post selfies with sanitary napkins to raise menstrual hygiene awareness.
We'd asked you, dear readers to take the #PadMan challenge.
Here are some of the responses we received from you.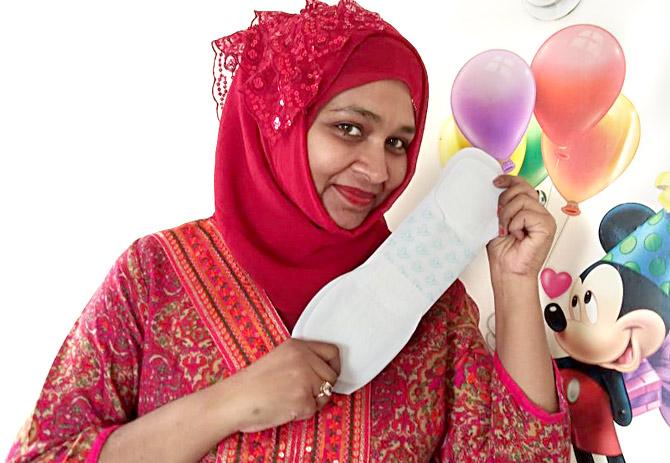 Nikhat Ehsan, 35, said, "I am a mother of a girl child from Bihar. Trust me, I'm feeling so empowered after watching the promos, songs of Pad Man. It's quite moving. See the effect: a lady from a backward community is not hesitant to share this pic."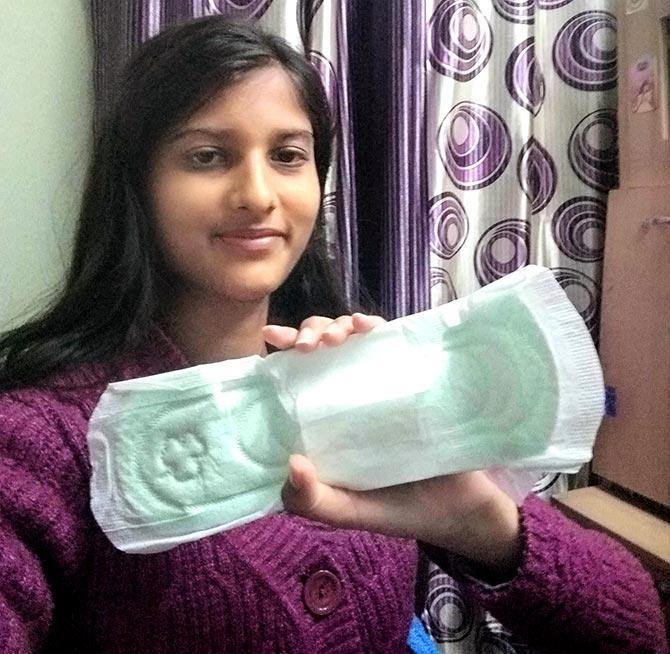 That's 17-year-old Riya Nahar.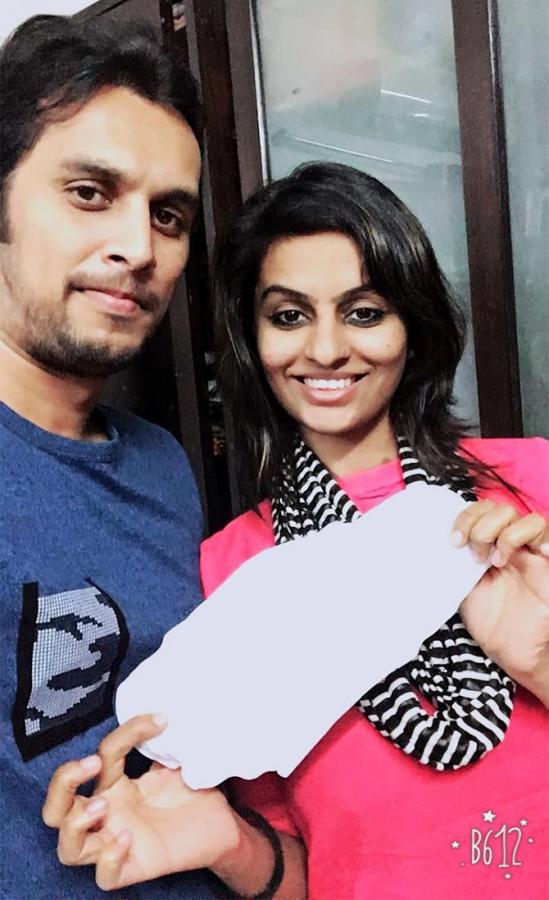 Pallavi Lunawat, an Architect, and Rohan Lunawat, CEO at the software solutions company Script Lanes -- both 32 -- said, "There is a pad in our hands and there is nothing to be ashamed about! It's natural! Period."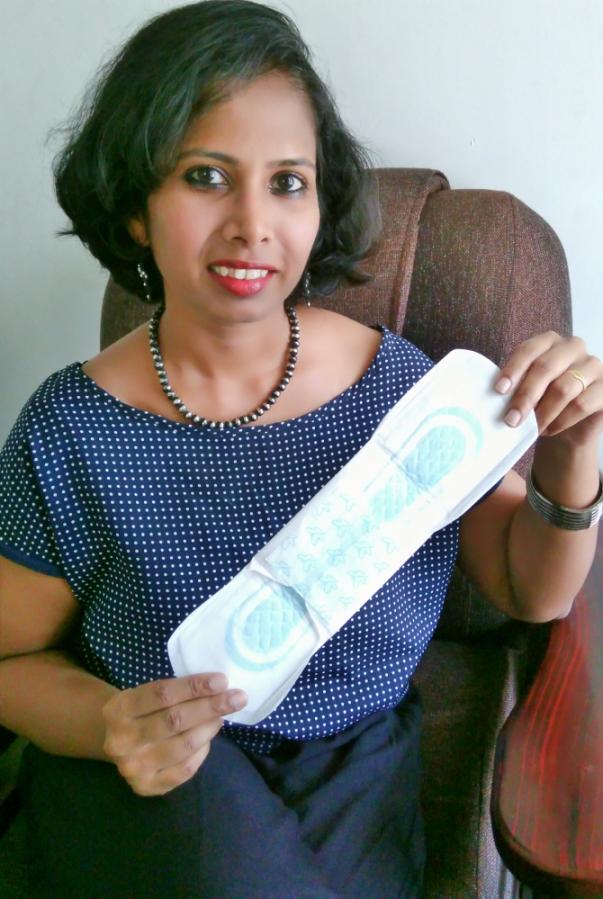 Jessy Suresh, 38, from Kerala shared her #PadManChallenge photograph, "in support of all women across the world who are unable to afford sanitary pads for a healthy living. This is also acknowledging the brilliant invention of Arunachalam Muruganantham for making affordable sanitary napkins."
Hanny, 33 and Vivek Mardia, 35 from Chennai shared this photograph posing with a sanitary napkin.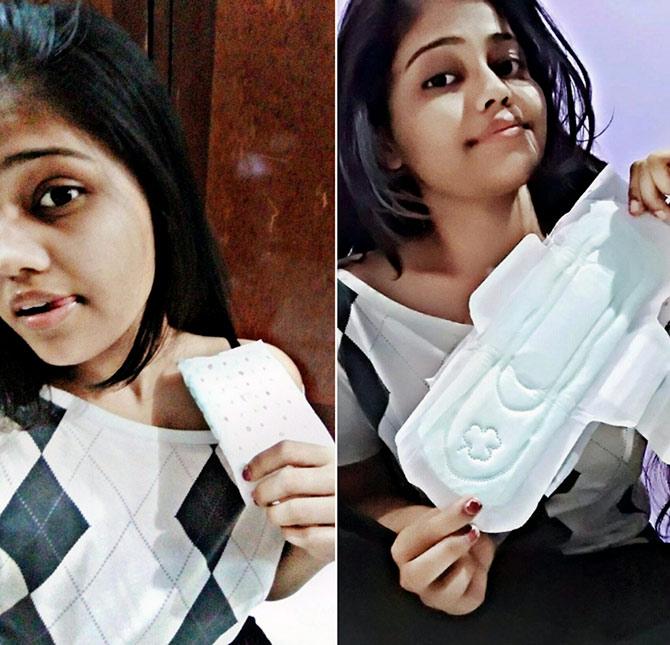 Jaya Pandey, 19, from Mumbai also shared a selfie with a napkin.
Also meet: The Pad Man of Jharkhand, who has a message for Modi
You can join the #PadMan revolution too.
All you have to do is send us a photograph of you posing with a sanitary napkin with a message.
Send us the photograph along with your NAME, AGE and LOCATION on getahead@rediff.co.in (subject line: #PadMan Challenge). We'll carry the best responses right here on Rediff.com.
Editor's note: This story has been updated to include the latest entries.