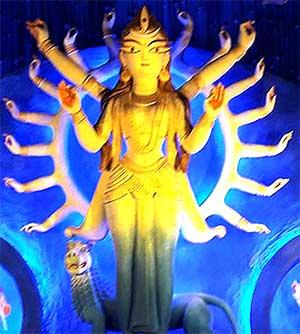 We'd asked you, dear readers to send us photographs of your Durga Puja celebrations.
Here are some interesting pictures we received from you.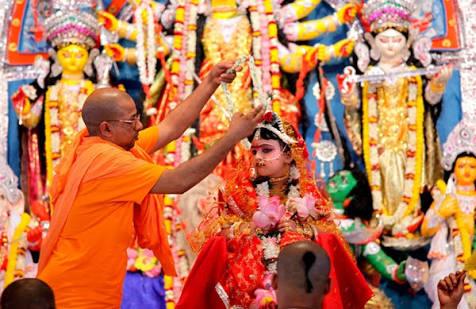 IMAGE: Avijit Banerjee captured this stunning ritual of Kumari puja on Maha Navami at Belur Math, Howrah, West Bengal.

In this ritual, a girl aged between one to sixteen, symbolising the Kumari form of the Goddess is worshipped in front of the idol. This ritual it is believed helps evolve the purity and divinity of the women of the society.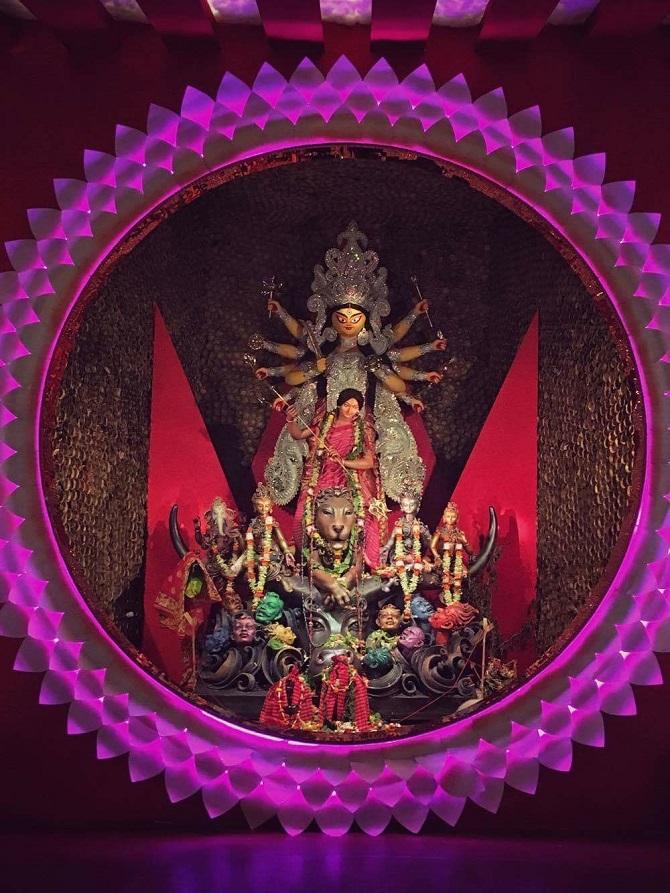 IMAGE: Kolkata-resident Soubitya Seal shared a picture of an awe-inspiring idol from AE block, Salt Lake, Kolkata.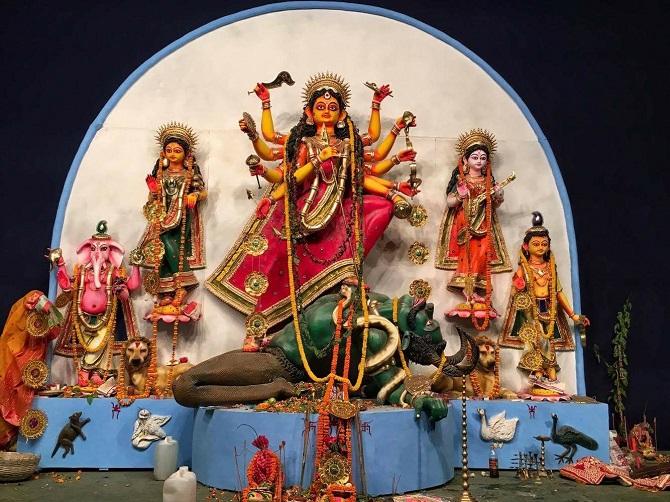 IMAGE: This idol at the FD block in Salt Lake, Kolkata, looks earthy, said Soubitya.
IMAGE: Bengaluru's RT Nagar Sarbajanin Durga Puja Samiti idol looks rich and bright, says Sobhan Kar, who is associated with the Puja committee.
IMAGE: Glowing in gold, Subhranil Ghosh clicked this Maa Durga idol placed at Salt Lake GC Block, Kolkata.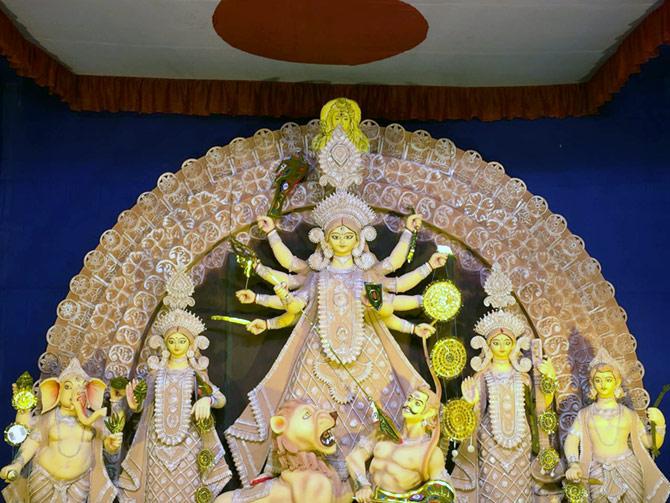 IMAGE: Subhranil sent another picture of the Goddess gleaming in the white lights installed at GD block, Salt Lake, Kolkata.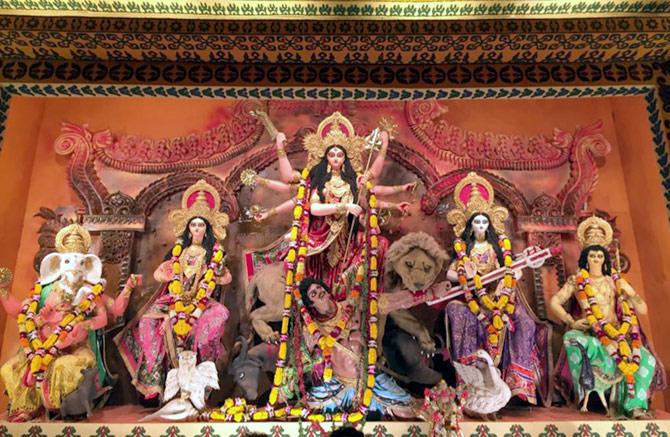 IMAGE: The various colours of the clothes draped on each idol makes them look so beautiful, says Subhranil. The photograph was taken at Gouri Bari, North Kolkata.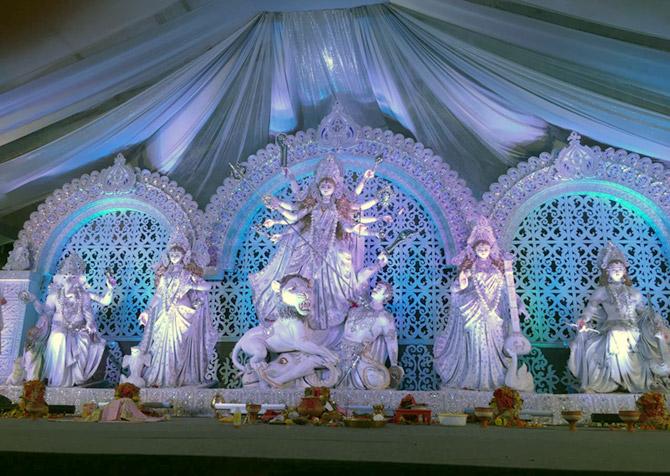 IMAGE: This Durga idol placed at Lokhandwala, Andheri West, Mumbai is entering its 21st year of celebrations.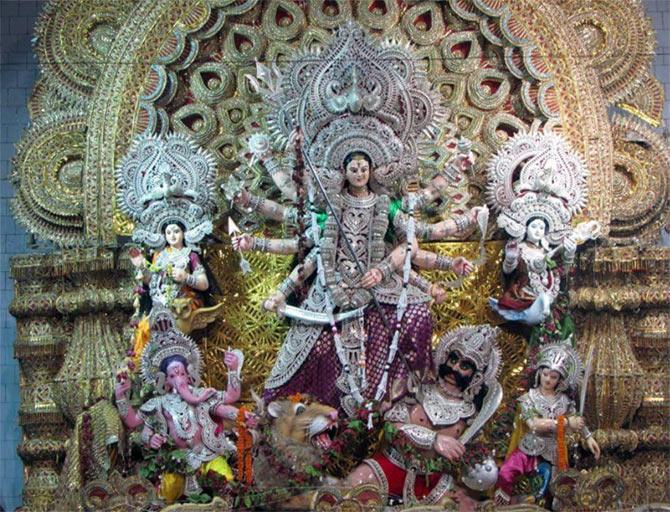 IMAGE: Priyabratta Dash from Orissa sent a picture of the idol at the pandal in

Jobra, Cuttack.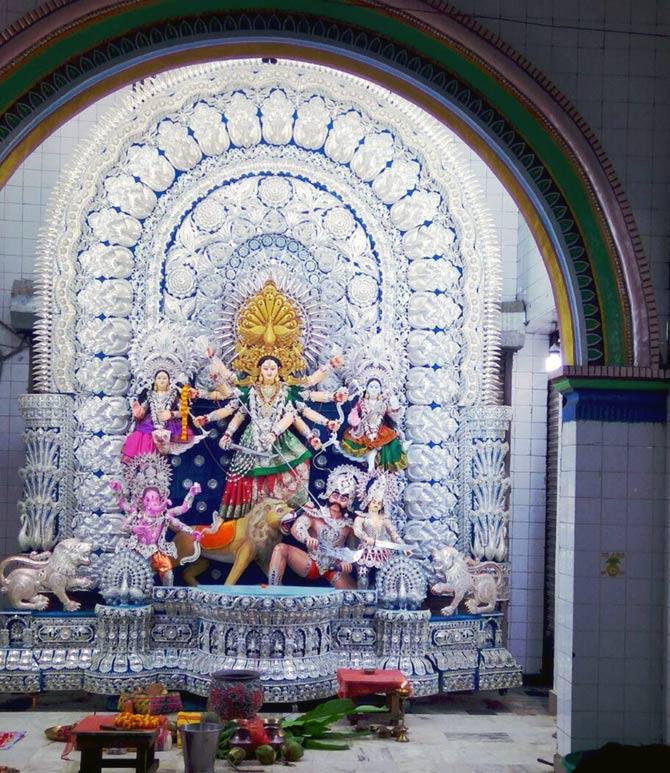 IMAGE: He also shared this beautiful image of Durga from the pandal at Chauliaganj, Cuttack. Don't miss the awe-inspiring golden mukut (crown).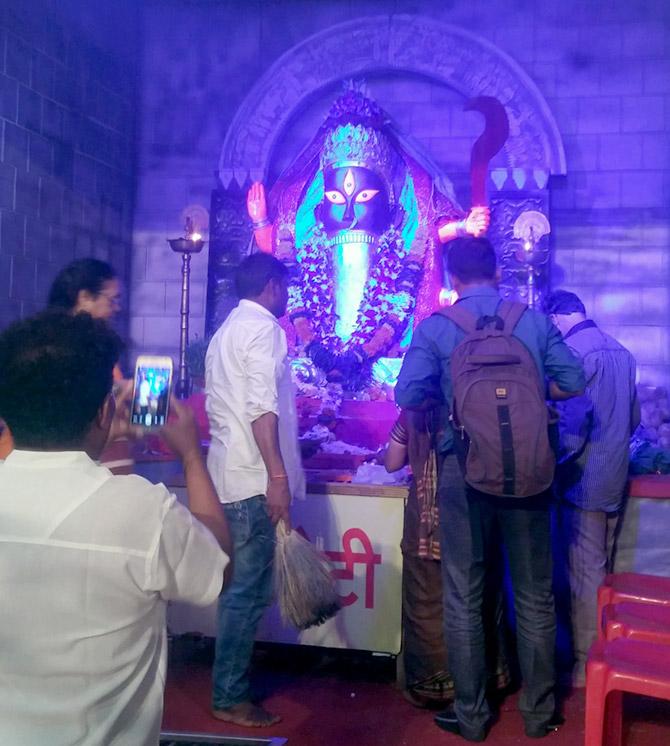 IMAGE: What an unusual avatar of the Goddess! Divya spotted this idol at Thane West, Mumbai where people in large numbers sought blessings from the deity.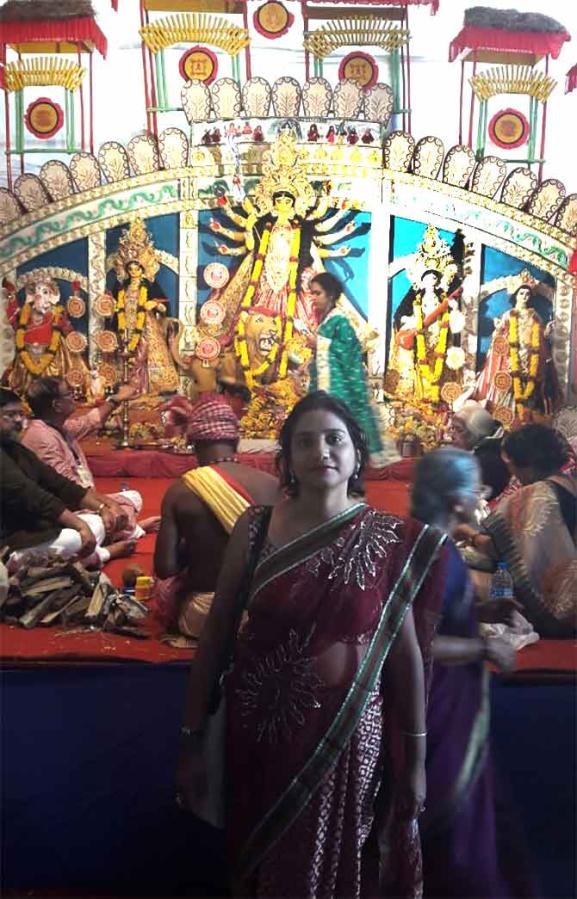 IMAGE: Monami Sengupta poses for the camera in front of the idol at Congress Bhavan, Pune.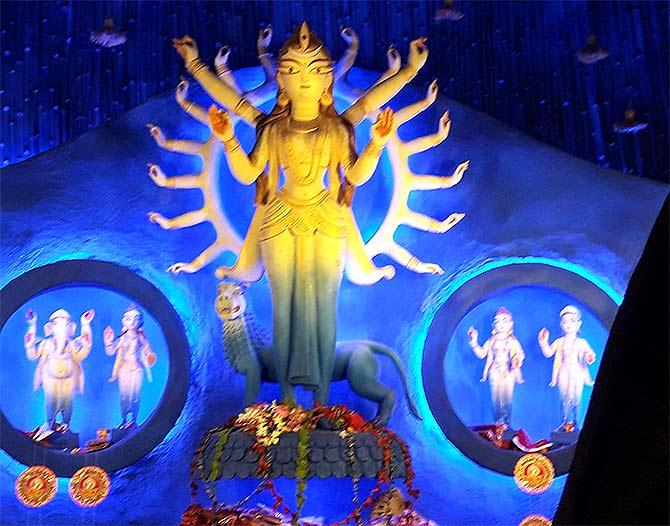 IMAGE: Amitava Ray, 56, sent this unique looking idol placed at a pandal in Jadavpur, Kolkata.
IMAGE: We wind up with this photograph Palanki Narayana, 72 shared from the

Durga Puja tableau by Sharjapur Residents' Association in

Bengaluru.
---
Check out festive sarees, salwar suits and accessories on Rediff Shopping!