"There are so many positives in your life....So keep it going.
"Don't throw it all away for some external pleasure.
"If you can't handle the situation, now turn it around and put yourself in his place, maybe you will then see how ridiculous you sound."
Love Guru offers relationship advice to readers.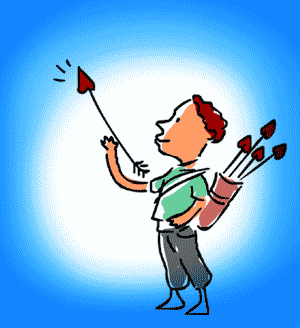 In a weekly chat with readers every Thursday, Rediff's Love Guru addresses their relationship problems and offers solutions.
For those who missed the chat on May 28, 2015, here's the transcript!
---
Ajit Singh: I have always been loyal to my wife in all respect and always want to be but this mental illness might lead to any issue in future.
My background...I got married when I was 28 yrs old and I was a virgin but my sex drive was very high since when I was very young.
Love Guru: Ajit Singh, it is great that you have a beautiful family, with beautiful wife and kid. And terrific that you have been loyal all through.
There are so many positives in your life, as you have pointed out. So keep it going.
Don't throw it all away for some external pleasure.
You seem to be handling your pressures very well, continue doing what you are doing, that's it.
---
dhanpal: LG, a postgraduate man can marry a SSC pass girl and live happily but why can't a postgraduate girl marry SSC pass boy and live happily?
Love Guru: Dhanpal, why not! Provided of course the guy doesn't come with baggage issues and doesn't develop ego hassles.
Which, you will agree, is a rather tall order. Is yours a rhetorical question, or are you talking about someone specific?
---
sushanta-chakraborty: I love a girl, we met two years ago, slowly-slowly we became friends, from last few months we started chatting a lot, and I started loving her a lot.
I have done things that only a boy can do for his 'girl' but I don't know whether she loves me or not.
I didn't get any strong signals from her but every now and than she surprises me with something, that attracts me more toward her.
Love Guru: Sushanta Chakraborty, and you want me to tell you if she feels the same way towards you?
Maybe she does, maybe she is taking a little bit of time to warm up to let you know, maybe she is checking you out, being sure about you, who knows?
But as I always say, if a girl is attracted to you, there's no way you can miss the signals. So she hasn't sent out any signal so far, but she still could.
---
Suhail Khan: HI LG, my wife started chatting with her cousin and fallen in love.
I caught her once now she is feeling guilty and asking me to pardon and promised me that she will never do that again.
He used to visit our house now and then too. But she told that they never had any physical attachment.
I am confused .. need your suggestion ..
Love Guru: Suhail Khan, tough situation. But since is the first such incident, I suggest you put the past behind you and move on.
At the same time, also keep the cousin away from your house, and avoid social engagements with him. There's no need to keep up pretences.
---
jasin dmello: My wife behaves strangely these days, she doesn't talk to me, does not call me when I'm in office, when I call her she dopes not answer my call, at home too she does not talk to me as she used to do before.
I asked her what's the problem, but she does not say anything.
I can't understand what to do?
Love Guru: Jasin Dmello, obviously there's a problem, but the puzzle is why she is not telling you what it is.
Maybe she is just tired of handling the home, maybe she wants a career and not remain a home-maker, maybe she wants out, I don't know.
But her behaviour certainly is puzzling. Sometimes families help in such situations, have you tried roping in someone she trusts?
---
Seema Dutt: Hi LG, I had just been through a break up a month back, but now a boy has proposes me, I cant understand what should I answer him, he seems like a good boy.
I know him for the past two years, he lives with his mom, but my past experience with my BF was not good , I can't understand what to do? please help
Love Guru: Seema Dutt, it is good that you are feeling wary, where it comes to matters of the heart there's no point in being in a tearing hurry.
Take your time, learn more about the boy, his friends etc, and in the meantime ask yourself too if you are ready for another relationship so soon.
Will the past repeat?
One can never know unless one jumps into the future, isn't it?
---
Soninisha: I love the person who is going to marry another.
He is talking to her avoiding me I wan't he should marry to her but cant accept him talking to her from now should I do?
Love Guru: Soninisha, is this a day for such questions.
Ramesh Mehta below had a similar question, and now you.
The point is clear, if you don't want to or can't marry the person who you say you love, for god's sake let him get married to someone else.
If you can't handle the situation, now turn it around and put yourself in his place, maybe you will then see how ridiculous you sound.
---
Ramesh Mehta: I love some one,but can't marry due to my personal reason. But when I know he agree to marry another I feel sad.
Love Guru: Ramesh Mehta, this is called I love to have my cake and eat it too syndrome.
So you love this person, but you can't marry her.
But when you realise s/he is marrying someone else, you are filled with sorrow.
If it matters to you, overcome your reasons for not marrying him.
If you can't, well, then learn to handle your sorrow.
---
Illustration: Dominic Xavier/Rediff.com
Also read
Advice from the Love Guru does not reflect the opinions of Rediff.com and should not be considered in the capacity of professional counselling.