We had invited you, dear readers, to share your love stories.
Here, Syed Atheeq Uddin tells us how he met his life partner.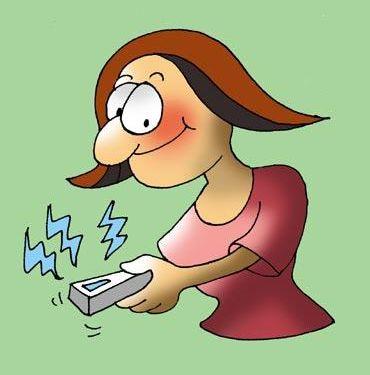 In 2002 I was leaving to work in Saudi Arabia. My family had taken a picture of me before my departure.
I frequently got missed calls from an unknown number from India and when I called back, no one would speak.
I was angry and even shouted a couple of times.
In June 2004 I came to India to meet family and friends. A cousin who was studying to be a nurse called me and said she wanted to meet to discuss something.
When we met, she told me something that shocked and amazed me.
She said she had a classmate cum roommate who was madly in love with me ever since she had seen the photograph of me taken before my departure.
She was from Mangoor in Khammam district of Telangana. My cousin showed me a picture of the girl and she looked very beautiful, but I ignored it.
I realised that those missed calls were from her.
My cousin told me the girl was madly in love with me without knowing who I am or what I do, or what kind of person I am. She had become famous in class because she used to declare that I was her love and future husband –all this just from seeing my photograph!
I took a little time to think how a girl can love me madly like this. It wasn't love at first sight because she had never seen me.
One day I asked my cousin to call her. She wasn't at home so I left a message and she called back.
She greeted me and I greeted her and beyond that she could not say a word. Her voice was crumbling and she disconnected the call.
Thereafter, slowly, we started conversing every day but neither she nor I expressed our feelings. Over the phone her voice was beautiful; l liked her voice.
Then one day we talked for an hour and she expressed her feelings. She said, "Kya aap mujhse shaadi karoge?"
We had still not met. Every day I kept thinking if she was the right girl for me.
Then I came to the conclusion that, loving someone is not important, what is important is to be loved by someone.
So finally I said I would marry her.
We met before I flew back to Abu Dhabi. This was in December 2004.
She was really beautiful and slim, like a school girl. We spent the whole day at the river, sharing each other's worlds, goals and how life will be.
When we parted, she started crying. I felt how much she loves me and I too felt that I was in love with her.
We spoke frequently on the phone when I was in Abu Dhabi and she wrote every week. I still have those letters and am binding them into a book.
I spoke to her father and he accepted my proposal. In 2006, when I came to India on vacation, I told my mother. She didn't like the idea at first but I said I wouldn't marry anyone else so she finally agreed.
May 12, 2007 was a very special day in my life. It was the day we were married. We have passed through some very tough times but she is always with me to encourage and support me.
Another special day was when she made me proud by giving us a baby girl, in July 2008. And that was followed by another baby girl, in April 2012.
I am happy and consider myself a lucky person to have a life partner like her.
Also Read
#JabWeMet: We waited for eight years