Taleah Brooks, a psychology student from Austin, who is on chemotherapy asked Twitter to help her find an affordable stylist for her graduation.
What happened next will make you believe in humanity, kindness and miracles.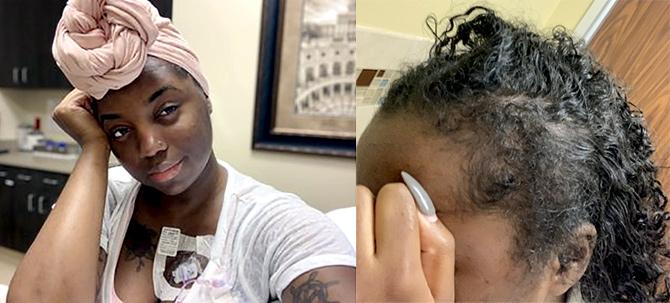 All photographs: Kind courtesy Taleah Brooks/Twitter
Austin-based student Taleah Brooks has lupus, an autoimmune disease and sickle cell, a genetic blood disorder.
As part of her treatment, the 24 year old undergoes chemotherapy, is on medication and sometimes needs oxygen supply.
Unfortunately, one of the side effects of lupus and chemotherapy is hair loss.
Taleah, who is pursuing BSc in pyschology ended up asking Twitter to help her find an affordable stylist for her graduation.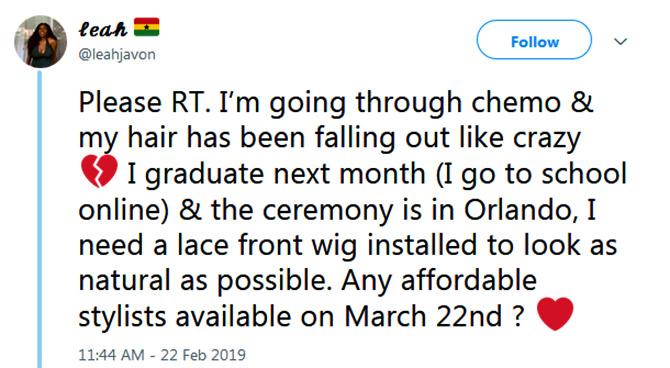 'I am going through chemo and my hair has been falling out like crazy. I graduate next month (I go to school online) and the ceremony is in Orlando, I need a lace front wig installed to look as natural as possible. Any affordable stylists available on March 22nd?' Brooks wrote on Twitter on February 23.
Within seconds, her timeline was filled with people who were either recommending or offering their services for free.
Over 13,000 people have liked and retweeted her request since.
On the same day, one of them confirmed that she was booking a flight to Orlando to style Brooks for free.
'Check your dm love, I just booked my flight to Orlando & I'm coming to slay you for FREE! See you soon,' stylist Jazminne (Twitter user Imaslayyobae) replied.
Not only was Taleah able to find her stylist, she was able to find a whole new set of friends who wanted to help her feel positive and have a memorable graduation.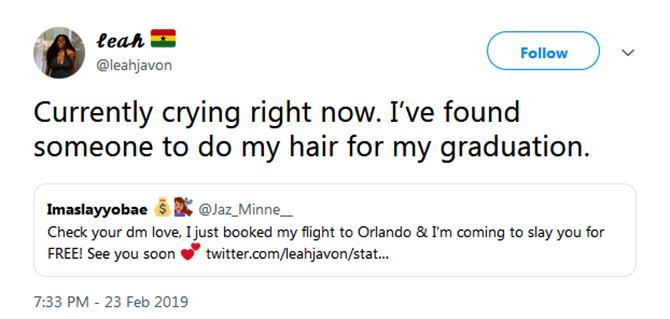 This is not the first time Taleah took to social media for help. She's often requesting help to raise funds for her treatment through crowdfunding.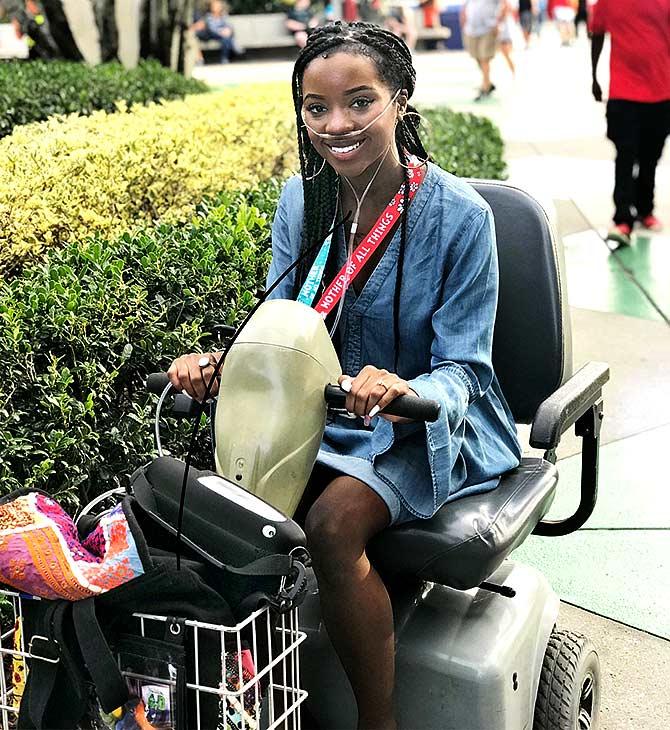 On January 13, she shared a picture (above) from 2017 and wrote: 'I'm 24, with a few illnesses. Here in 2017 I was able to go to Universal studios (it was on my bucket list) Currently waiting on a lung, liver and stem cell transplant but you never know. Disney Land is on my bucket list too please pick me.'
Well, let's pray Taleah finds herself lucky again.