We asked you, dear readers to share tips, suggestions and stories of how you are preventing coronavirus.
This is what our readers shared. You can share your responses too! Scroll down to find out how.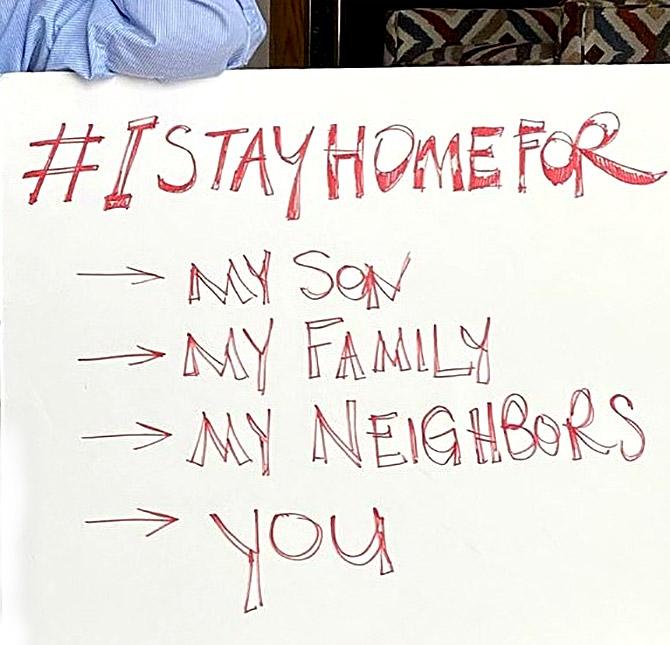 Roshani Sonawane writes: "Keeping COVID-19 away can be best possible only with the active participation of all the citizens by understanding our social responsibilities, keeping social distancing and co-operating with civil authorities by abiding with all the guidelines.
"Every adverse situation comes with an opportunity to do something new and better, this is what we all need to remind ourselves at this time.
"We need to use this break to rejuvenate our bonds with our own family members and children."
Shweta Mehta adds: "I voluntarily stay indoors to check the spread of coronavirus."
Prof Saurabh Mukherjee shares, "(It is important) to alert your parents living in distant places about COVID-19, its precautions and seriousness. Consume simple vegetarian food and exercise regularly."
According to Chitta Pradhan from Singapore, "masks should be distributed free of cost to the public."
---
Share your responses with us and we will publish the best tips and suggestions.
Write in to us at getahead@rediff.co.in (Subject: Keeping COVID-19 Away) along with your NAME, AGE and LOCATION.
Don't forget to share your photograph. We'll publish the best responses right here on Rediff.com.