We asked you, dear readers to share tips, suggestions and stories of how you are preventing coronavirus.
This is what our readers shared. You can share your responses too! Scroll down to find out how.
Photograph: Hitesh Harisinghani/Rediff.com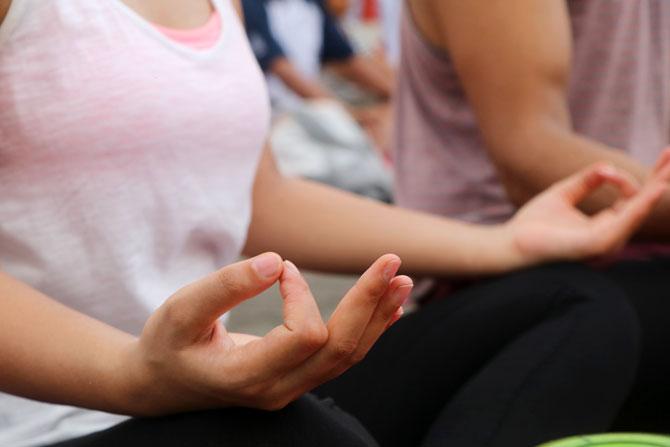 Milap Goud suggests, "Please shed negativity. Spread smiles and reduce stress to improve your immunity. Say 'yes' to precautions and preventive measures, and a big 'no' to rumors and unauthentic cure tips."
Pothuru Venkata Krishna Rao, 38, from Belgium has been building his immunity by "drinking half a cup of warm milk with 3/4 teaspoon of turmeric powder just before going to bed."
Rupam shares his tips: "You can dilute Dettol (or a disinfectant) and make a solution. Put it in a bottle and spray it in all your doorknobs and furniture.
He adds, "Don't get your shoes inside the house, keep them outside. Drink plenty of hot water. Wash all your vegetables in warm water before cutting and cooking them."
---
Share your responses with us and we will publish the best tips and suggestions.
Write in to us at getahead@rediff.co.in (Subject: Keeping COVID-19 Away) along with your NAME, AGE and LOCATION.
Don't forget to share your photograph. We'll publish the best responses right here on Rediff.com.