We'd asked you, dear readers to tell us what is the one life lesson you would want to share.
Rediff reader Heera Nawaz tells us how her zoology teacher's words and advice helped her overcome a difficult phase in her life.
You too can share your best life lessons!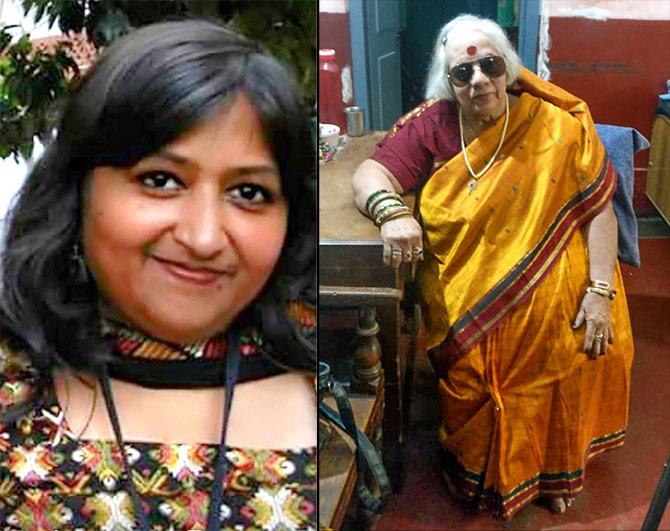 Over the years, I have evolved into a hard-hitting, but slightly controversial writer.
On February 18, 2019, Rakshitha MN from Deccan Herald (newspaper) wrote an article about me as a collector of quotations.
My former zoology lecturer, Nagarathna Ma'am, who is now retired, happened to read the article.
She called me immediately and we re-established our teacher-and-the-taught bond.
The years just melted as we talked animatedly about past memories.

She said 'I find that you are very sad and indisposed as if there are a lot of worries weighing you down.'
'Learn how to differentiate the good memories and separate them from the bad memories, like wheat from chaff.'
'At a beach, there is sometimes a gradient slope formation. Write your good memories on the higher side of the slope where the sea waves cannot reach them'
'However, write your unpleasant memories on the lower side of the slope to be washed away by the waves, forever.'
'Never dwell in the past, because it is dead wood and gone.'

I tried to steady my voice, for tears were streaming down my face.
How could I tell her that I had touched rock bottom?
I was going through a painful phase linked to a past memory which I was trying to forget, but couldn't.
Nagarathna Ma'am's words were just the advice I badly needed.
It was like a timely balm for my bruised soul.
'Thank you, Ma'am, you know best,' I whispered as I put down the phone and burst into tears.

Her words proved to have come in the nick of time.
I was to get an International award in writing and I knew it would not be right to show up in a despondent mood.
I decided to forgive and forget the people who caused me heart wrenching pain and anguish.
I enrolled in a Vipassana meditation course recently to help me balance my emotions. Now, I am much more at peace with myself.
I am happier and in a good mood to receive the award.
With the help of Nagarathna Ma'am's words and with my own determination to never give up, I am ready to take on the world!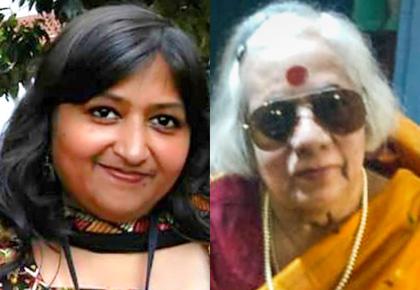 ---
What is the one life lesson you'd like to share with everyone?
How did this learning help shape your life? Tell us.
Simply write in to getahead@rediff.co.in (subject: A life lesson I'd like to share) along with your NAME, AGE and the place where you LIVE.
Don't forget to attach your picture. We will publish the best entries right here on Rediff.com!