The Mr and Miss Wheelchair India is a unique contest where every participant is a winner. Read on to find out why!
The Mr and Miss Wheelchair India (MMWI) is a unique pageant organised and performed by people on wheelchairs.
The annual event brings together people with disabilities from around India and has them compete with each other thus giving them the rare opportunity to showcase their talent and courage to the world.
The MMWI 2015 this year held in Mumbai comprised four rounds -- beginning with the introduction round where contestants had to introduce themselves to the audience and judges followed by visual round where questions were asked based on a video clip; talent round where contestants showcased their special ability and finally the Q&A round where contestants faced questions posed by the jury.
Two sets of winners each (male and female) were selected from the event -- the wheelchair bound (Mr and Miss Wheelchair) and those with disabilities (Mr and Miss Disability, also known as category B) but don't use wheelchairs -- and crowned Mr and Miss Wheelchair India.
The contenders for Mr Wheelchair India title were Kalpesh Chaudhury, Mohit Sharma, Nikhil Gupta, Dr Suresh Goyal, Suresh Karki, Randeep Singh and Imran Shaikh. Gulfam Ahmed, Furqan, Parmjeet Kumar, Vibhas Sen, Umesh Pal Singh and Guddu are challengers for Mr Wheelchair (category B) who were not using wheelchairs but still suffered from some disabilities.
Seven girls with disability competed for Miss Wheelchair India (category B) title namely Neelam Kaushik, Dipmala Chande, Anu Multani, Parveen Shaikh, Nagaveni Yadav, Manjula Naik and Olivia Mukherjee.
Miss Wheelchair India was held in Bengaluru and Priya Bhargava was the winner.
Irrespective of who won the pageant, we believe that each of them is a winner.
Take a look at these inspiring pictures from the event held in Worli, Mumbai.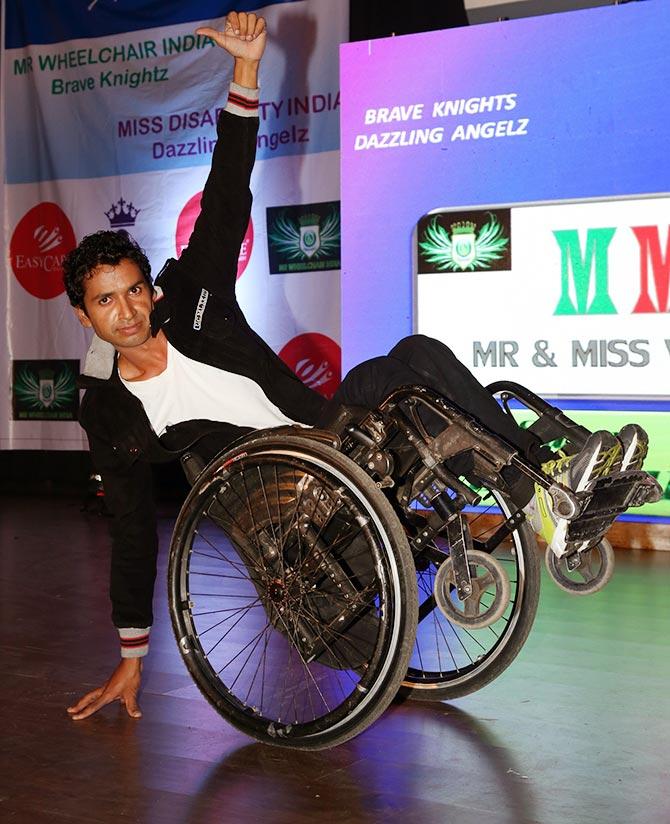 Imran Shaikh, a contestant from Sultanpur does a balancing act, as part of the event.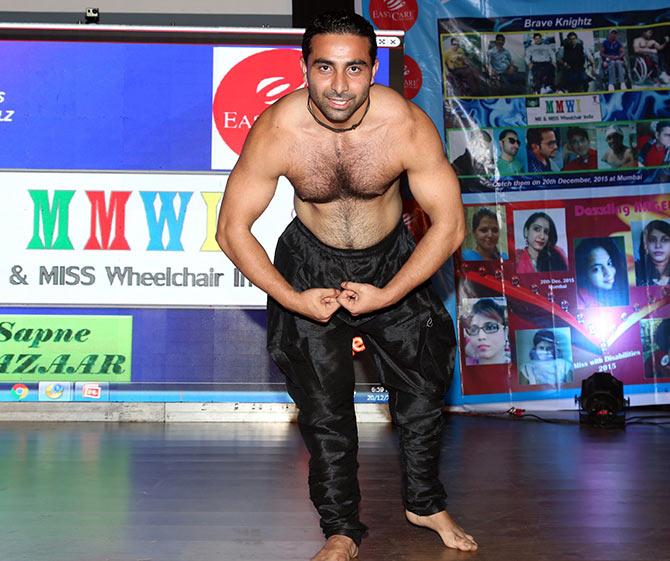 Another contestant Furqan from the able-bodied category flexes his muscles in the talent round.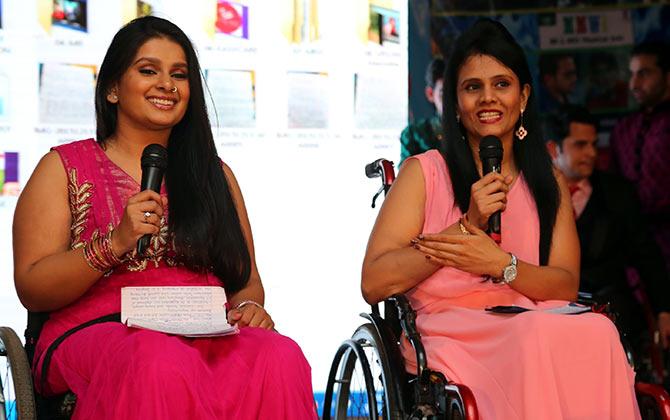 Hosts Virali and Anupama keep the audience entertained with their gift of gab.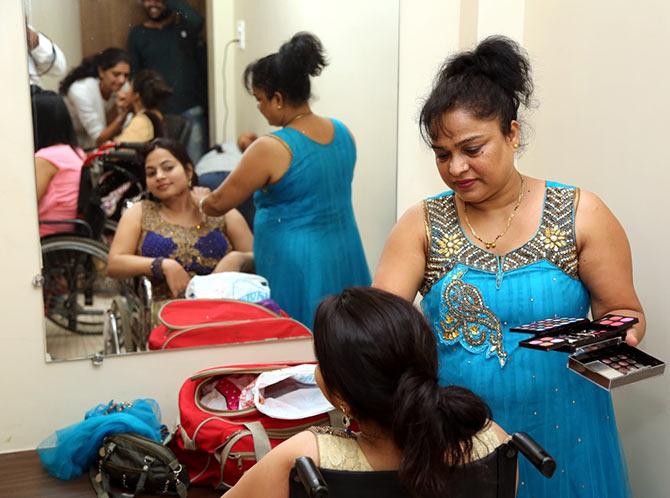 Meanwhile, backstage makeup artist is seen giving final touches to contestant Neelam Kaushik from Delhi.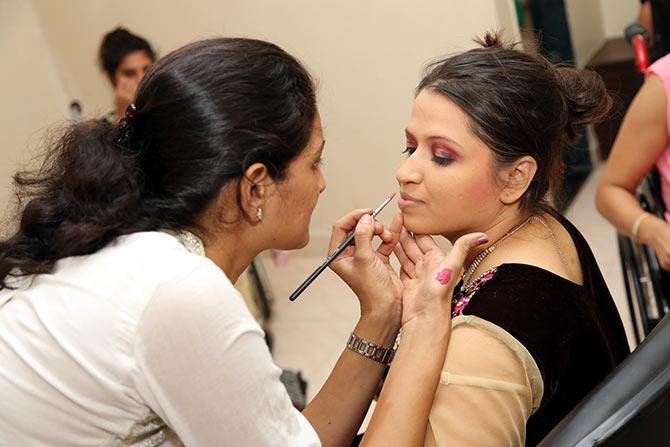 Parveen Sheikh from Mumbai is helped by a make-up artist ahead of the event. Sheikh was elected Miss Wheelchair 2015 (category B) in the pageant.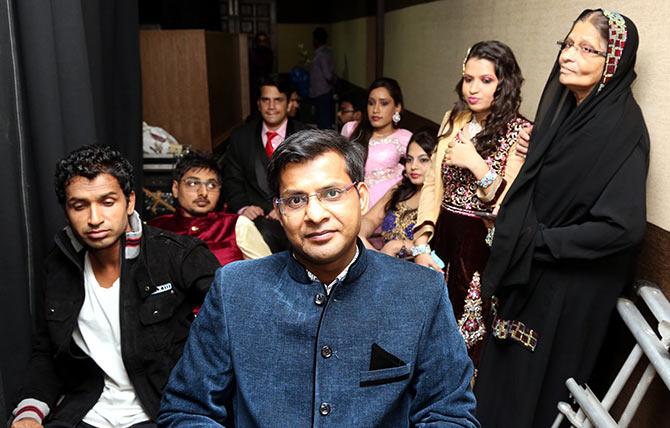 Backstage, the atmosphere was rather tense for these contestants.
Parveen Shaikh, winner of Miss Wheelchair 2015 (category B) is being felicitated on the stage.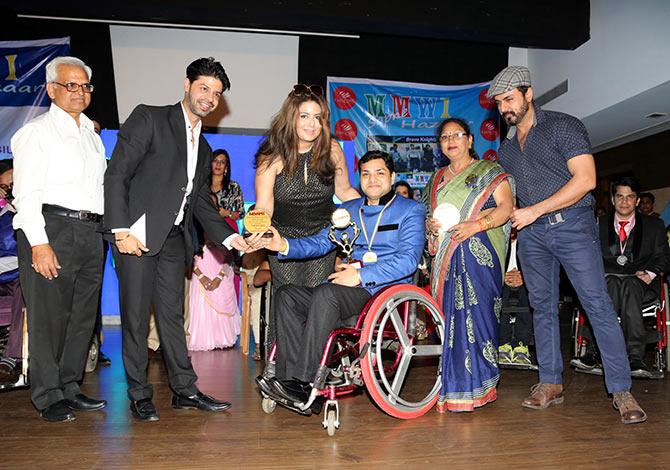 Nikhil Gupta, winner of Mr Wheelchair India 2015 is full of pride.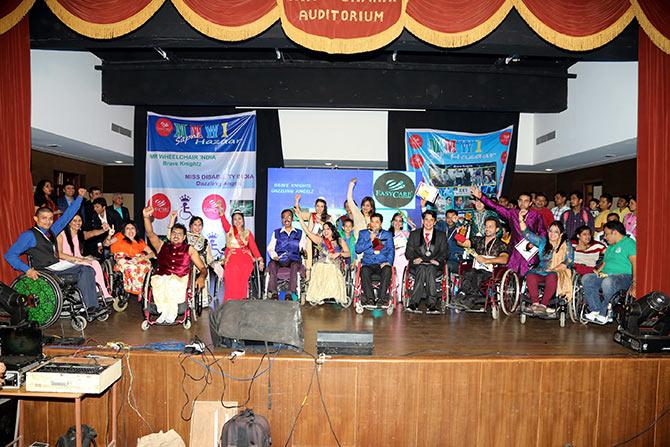 Participants and winners join in for a photo op at the end of the event. Truly, it's a moment to celebrate!
Photographs Courtesy: Molecule Communications for MMWI 2015