You need to learn the art of balancing savings and investments, advises Harshad Chetanwala, co-founder, MyWealthGrowth.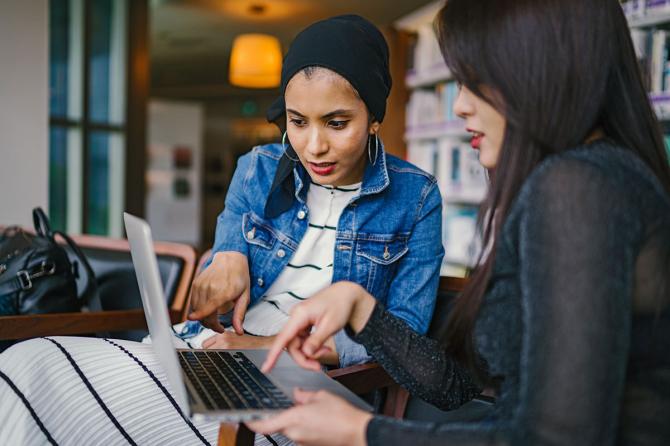 Being a homemaker is not easy and it has many roles and responsibilities.
One has to balance the needs of everyone in the house -- and the chores seem never-ending.
The one art that the homemaker inherently knows, through constant interactions with different people is how to get the best deal and maintain things within the budget which always keep family's interest on the top.
This goes on for years and at one stage you become a veteran in it.
Then, why should investing be any different?
This inherent quality can help you when it comes to evaluating and learning investing as well.
Here are three simple principles you can apply when you invest.
1. Participate
Most homemakers think that the breadwinner is earning and therefore investing decisions will also be taken by the breadwinner.
Being a part of the investment decision is the most important thing for any couple as it is building the financial future of the family.
Therefore, be a part of it and get into it.
I am sure, your spouse will never mind your participation.
The first step to doing that is ensuring that you participate in discussions related to savings and investment.
Ask your partner to share the weekly, monthly and yearly budget with you to see how you can plan your investments wisely.
Find simple ways how you can save, spend and invest your money wisely.
2. Homework
I am not referring to the homework of your children, but the homework you can do on the various investment options out there.
It may appear tough and confusing, but in reality the more you learn, the easier it becomes.
In all true sense, it is simple.
Also do not be afraid of asking questions like why certain investments are better, how they work etc.
Why do some mutual funds do better than others despite being in the same asset class?
Why do some stocks rise even if the overall markets fall?
Remember what you tell your kids holds true for you too -- there is no such thing as a silly question. And the truth is everyone has these questions in mind.
3. Balance
Just like you make the perfectly balanced meal – tasty and healthy, you also need to learn the art of balancing savings and investments.
Who knows better than you that merely adding more masala doesn't make the food tasty, but a blend of masalas makes the perfect meal which is enjoyed by the whole family.
Ensure that the investments made are across asset classes like equity, debt, gold and bank as per your future requirement.
It may be tempting for the breadwinner to give into gossip at work and go for investments everyone is talking about.
Here, you can play the voice of reason and either support or take up a healthy discussion on the decision which is relevant for both of your family's financial future.
There is a lot of information available at different platforms and websites that simplify investing.
They help you to start as well as regularly add more knowledge on investing.
I strongly believe that homemakers can make better investors and there is nothing you all cannot achieve if you have the will to do so.
It is also the responsibility of the breadwinners of your family to ensure that they involve and encourage you to participate in financial decisions and spend enough time with you to share the current state of assets and liabilities so that you too can meaningfully contribute to the family, even in terms of finance and investing.