Ever tried saving your items in the cart and forgetting about it?
After 2 to 3 days, you might see a notification or e-mail saying that the prices of your wishlisted products have decreased, says Parth Chauhan, shopping and deal community head, DesiDime, an online shopping community.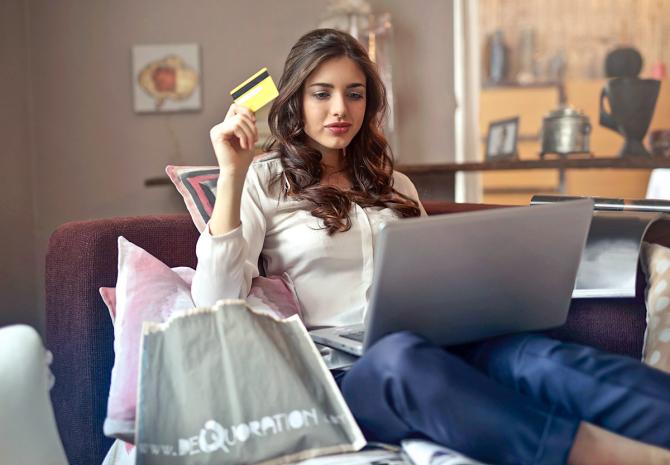 Online shopping has now become an important part of our daily lives.
People order food, medicines, clothes, electronics, groceries, and almost everything online.
The advantage here is home delivery, no hassle of bargaining, coupon discounts followed by free returns and refunds.
But did you know that you can also save money while shopping online?
Here are top five ways to save money while shopping online that will help you get your favourite products and services at the best available price.
1. Sign up as a new user
Create a new account by using a different mobile number, e-mail id, and other required details during registration.
Many companies give exclusive new user offers via e-mail, SMS, or app notifications.
This may save you somewhere around 10 to 50 per cent or even more on your first order via this account.
Similarly, you can create new accounts every time you shop.
Be wary of not repeating or duplicating your information. Once the company identifies the user is the same, it may not provide you the offer.
2. Shop via mobile app
In order to boost their mobile apps, many companies offer app exclusive offers. These offers are available only on the app.
Moreover, after shopping they might give you another offer so that their app customers can be retained.
Look for offers like: 'Shop via app and get an additional 5% off' or 'Make your first order via our app and get a free gift.'
Apps are more user friendly, and make your shopping experience enjoyable, while offering you a range of discounts.
3. Set price drop alerts
You can set a price drop alert for your favourite products.
Many companies, price comparison sites, and online shopping communities provide this feature.
Whenever the price of your selected products decrease, you get an alert via e-mail and platform notifications.
Don't bounce on quickly to buy if the price decreases until you need it badly. This is because chances are that the price may reduce even further so wait to save more.
4. Leave products in cart for some time
Make your wishlist and add all the products you want to buy in the shopping cart. Then, note their prices.
That's it, sign out and close the site.
After 2-3 days, you might see a notification or e-mail saying that the prices of your wishlisted products have decreased so 'buy now.'
Now, compare the old and new prices to check if the prices have actually reduced or not.
You can wait for 1 more 'buy now' message as prices may reduce further after 5-10 days.
5. Bargain with customer care
If you are shopping for a huge or good enough amount of money from a site, don't hesitate to call or e-mail the customer care for discount coupons or offers.
If you have been their regular customer, haven't caused much trouble and paid for orders on time, -- you are a good customer to them -- then they will definitely consider your case.You might get an additional 2%-5% discount or some branded gift vouchers since the company doesn't want to miss out on a genuine customer and also the big order.
If they say NO, wait for a few days so that your request might get some attention.
Also, e-mail your request and details of your conversation with the customer care because if the e-mail team is different, they might consider your request.