'Today, practically everything has become virtual; even weddings are taking place on Zoom calls.'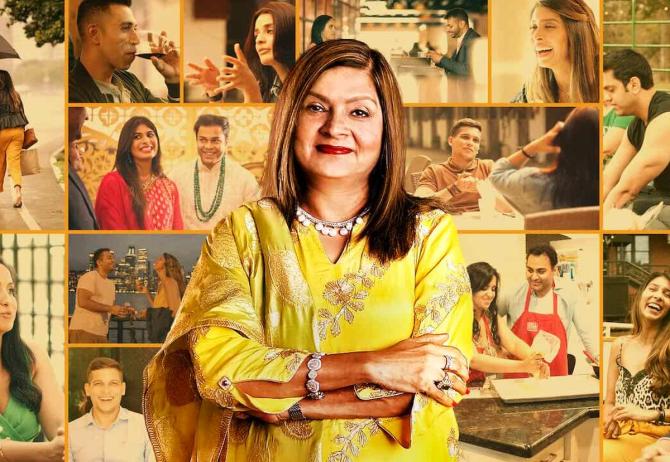 I have a sneaking suspicion that after 'cancel culture', 'appropriation' and other terms introduced by the social media generation, 'toxic positivity' will be the next big thing.
The handle (the_depression_chronicles11) on Instagram (which is ironic, as the platform is the flagbearer of aggressive optimism. Remember #goodvibesonly?) defines 'toxic positivity' thus: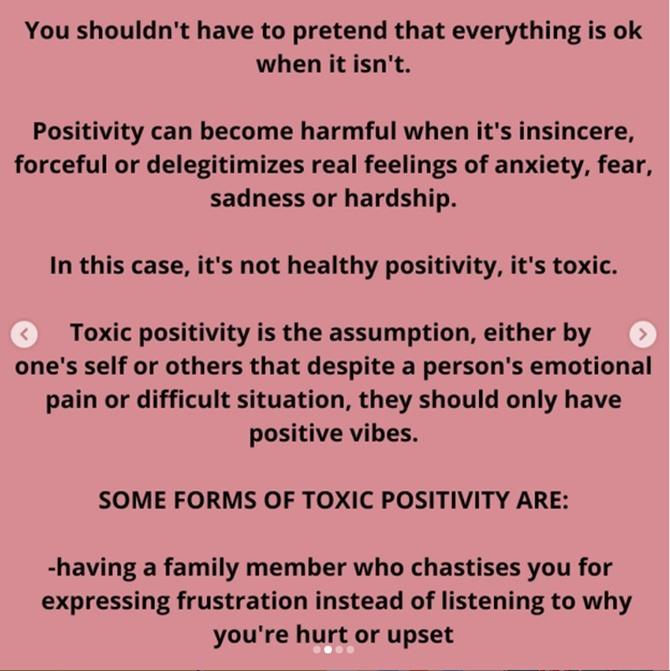 The demographic that will lap up this new term is also the one that watched Indian Matchmaking (the Netflix docuseries) with much glee, calling it a guilty pleasure, cringing at every frame but failing to look away, as if it was a car crash unfolding on their screens.
Among many other things that they condescendingly discussed and memed online, was the show's host, narrator and protagonist, Sima Taparia from Mumbai, who has self-admittedly utilised her propensity for forging new connections to establish her business of matchmaking.
I gathered from the show that Sima really does enjoy meeting new people and getting to know them, even if strictly within the purview of her social and intellectual bandwidth. She is always well-turned out and is often soft-spoken.
Her Instagram feed -- she has 30,000 followers -- is an extension of her Netflix persona; only here, you will learn that she loves to travel and that she is an unsuspecting peddler of #goodvibesonly.
Her feed is replete with happy throwbacks from European vacations, trivia on annual rituals, coffee art, motivational Good Morning-y posts; inconveniences, mishaps, misgivings that are usually a big part of life carefully wrapped up in the 'all's well that ends well' school of thought, or the one that tells us to always look at the bright side.
After the show, her clients (Aparna, Nadia, Akshay, Pradhyumn, Vyasar and Ankita) appeared for an interview hosted on Netflix's YouTube channel.
A few weeks later, Sima would make an appearance at a mall in the western Mumbai suburb of Andheri to 'host a virtual party' for her fans and to shop.
Here, she discusses the experience while answering some questions and side-stepping others with the ease of a seasoned #goodvibesonly proponent:
Tell us a little bit about your life.
I was born in the industrial and famous Lahoti family of Gulbarga. Since childhood, I had a passion for maintaining and nurturing relationships.
At the young age of 19, I was married into Taparia family, an industrial group from Mumbai.
Both the Lahoti and Taparia families are large, so keeping up with new relationships was exciting as well as interesting for me.
In the early '90s, I started importing artificial flowers as a hobby and worked as the charted president of a ladies club with a membership of 130 elite ladies of south Mumbai.
I was also the president of the famous Ruchika Club and have held many positions in the Rotary Club.
Since 2005, I have been providing matchmaking services.
What did you like and dislike about shooting for Indian Matchmaking? What did you like and dislike when you watched it?
I thoroughly enjoyed the journey and meeting new clients.
They gave me a lot of love and respect.
The crew was very nice and cooperative.
I was very thrilled and happy to see myself on the big screen.
Post the show going live, I received a crazy number of phone calls and thousands of new enquiries.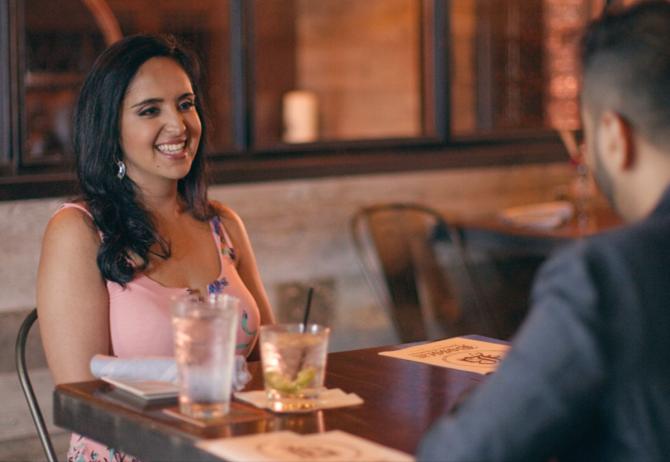 Many viewers felt that you were kinder to your male clients than your female clients...
Well, I am unbiased and believe that for two people to succeed in any relationship, there needs to be a fair amount of flexibility and adjustments.
In the show, I have been vocal with even my male clients that they must be accommodating to some extent.
Have you ever felt discriminated against because of your gender?
Today, girls have equal opportunities.
They are well-educated, well-travelled and have the freedom to express their choice and opinions.
They are working and are financially independent.
However, on many parameters, there is discrimination in society, which one can't change.
You are always so well put together on the show and otherwise, as I can tell from your Instagram feed. Where do you get your style sense from?
I love to dress well and looking good always helps me feel positive about myself.
I usually style and design my own clothes and this creativity is God's gift to me.
Before the coronavirus happened, how often did you travel to the US for work? In which city/country is your biggest client base?
The show's shooting wrapped up in five months and during this time, I travelled to the US; the rest was shot in my hometown, Mumbai.
Have you organised a virtual party before, like the one that was held at Inorbit Mall, before?
This was my first visit to a mall since the lockdown and I enjoyed the experience of interacting live with my fans.
Today, practically everything has become virtual; even weddings are happening on Zoom calls and birthday celebrations are on video calls.
This virtual party was different, and I am glad I was the guest as well as the host on this show.
Feature Presentation: Rajesh Alva/Rediff.com