Tell us what summer means to you. Share your interesting #Summer Pics and stories with us.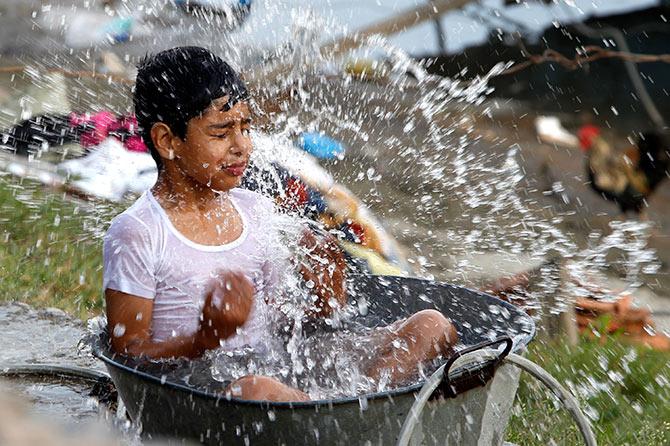 Photograph: Danish Ismail/Reuters
Summer brings along a cartload of memories.
As children, most of us looked forward to the summer holidays to travel to our ancestral homes to meet our grandparents and bond with distant cousins.
For some of you, it may bring back bitter sweet memories of you falling from a tree while stealing mangoes or being chased away by unsuspecting neigbours for breaking their window or causing trouble.
You may have taken swimming and cycling lessons with your school buddies or camped together.
Summer is also the perfect time to crave for juicy mangoes, colourful popsicles, a chilled glass of fresh sugarcane juice and coconut water.
On weekends, you'll already see many families spending time at the beach, building sand castles and playing with the kids.
Did your parents also take you to the beach or the pool when you were a kid?
Dear readers, what does summer mean to you?
Do you have pictures from your childhood that make you nostalgic? Share them with us.
Share your best summer memories and pictures with us. Tell us your fascinating summer stories.
Simply write to getahead@rediff.co.in (subject: Summer pix) along with your NAME, AGE, LOCATION and a short description of the photograph -- how and where it was clicked. We'll feature the best responses right here on Rediff.com
You may also share them here #Summer Pics!