Special treats to celebrate your bond.
Mango Walnut Sheera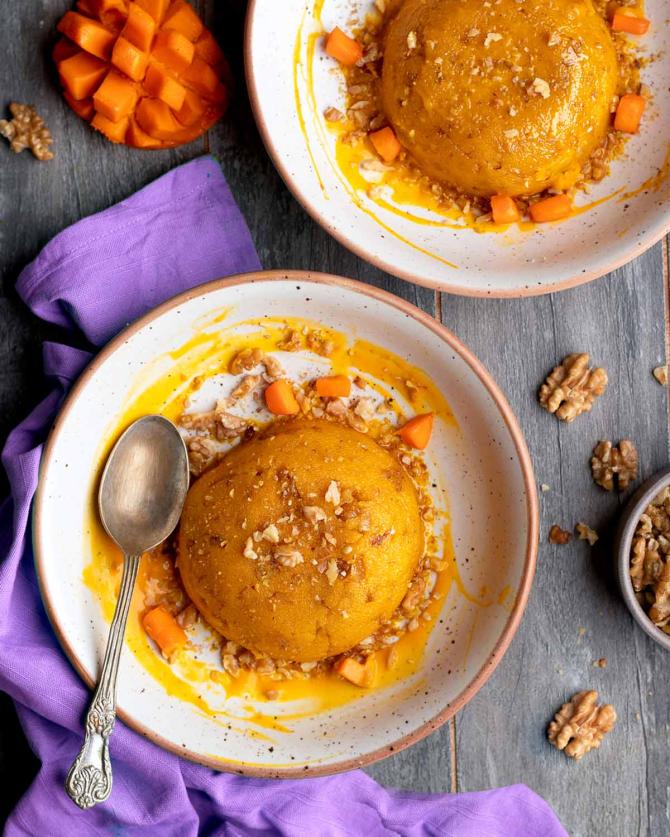 Recipe by chef Sanjyot Keer
Ingredients
3/4 cup ghee
3/4 cup semolina
1/4 cup wheat flour
3/4 cup sugar
1/2 cup Mango puree
2 cups water (you can add more if the sheera is too dry)
1/2 cup walnuts
Method
Chop walnuts and toast them into a pan, do not over do it.
Puree the mangoes to get mango pulp if using fresh mangoes.
Add ghee, semolina and wheat flour in a pan and start roasting on medium flame.
Keep roasting and stirring until the colour starts to change and you get a nice aroma.
Add sugar and mango pulp and stir quickly. While mixing continuously add the water too.
Keep stirring to avoid lumps and add the toasted walnuts.
Cool until the ghee separates.
Serve immediately.
Walnut and Gur Ki Roti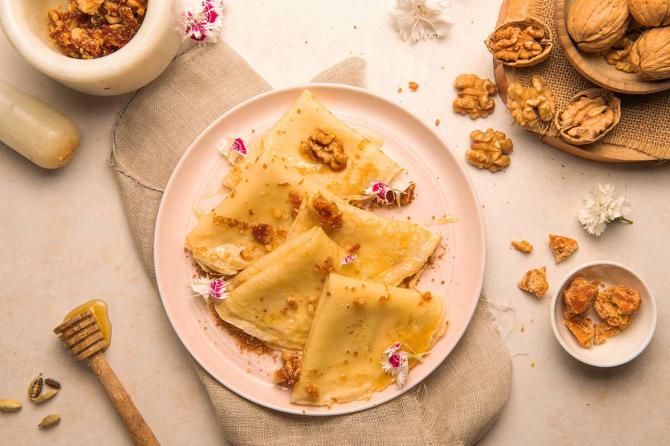 Recipe by chef Anahita Dhondy
Ingredients
1 cup plain flour
¼ tsp salt
2 eggs, beaten
1 tbsp melted butter
Oil or butter for greasing
For the sauce
1 ¼ cup milk
½ cup jaggery
1 cup milk
½ cup walnut halves
For garnish
Honey to drizzle
Edible flowers
Method
In a bowl, add all the ingredients and mix well.
Heat a non stick pan and add a few drops of oil or butter.
Take a ladle and pour out into the pan to make a pancake.
Cook on both sides. Take out and cool.
In a separate pan, melt jaggery and milk to make the sauce.
Pour the sauce onto the pancakes in a pan and mix in the walnuts.
Garnish with more walnut halves, honey, edible flowers and serve.
Walnut Paneer Dum Biryani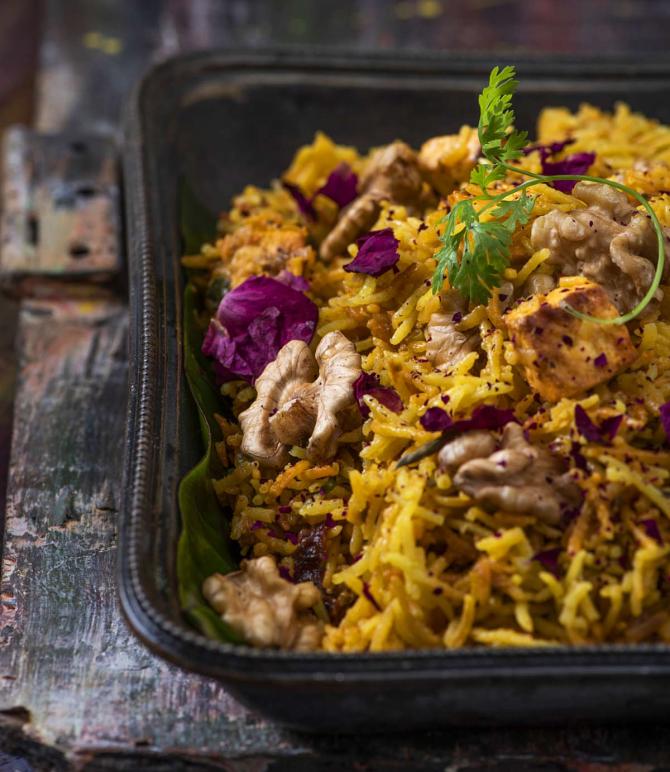 Recipe by Chef Varun Inamdar
Ingredients
2 cups basmati rice, parboiled
1/2 walnut halves
2 tbsps oil
1 cup paneer, cut into cubes
1/2 cup fried onions
1 tbsp ginger- garlic paste
1/2 cup curd
1/2 cup walnut milk
1/2 cup tomato, sliced
Salt as required
Dry spice mix
1/2 stick cinnamon
1 tbsp red chili powder
1/2 gram saffron
1 tsp turmeric powder
1 tsp green cardamom seeds
1/2 tsp cloves
1 tbsp coriander seeds
1 tsp pepper corns
1/2 tsp cumin seeds
1/2 cumin seeds
1/2 tsp fennel seeds
For garnish
Dried rose petals
Coriander leaves
Method
Grind the dry spices to a fine powder. Keep aside.
In a pot, take curd and walnut milk. Whisk till lump-free.
Add the spice mix, fried onions, tomatoes, ginger- garlic paste, tomato slices and salt.
Mix well. Add paneer cubes and walnut halves. Add one cup water and place the pot on medium flame.
Top with parboiled rice.
Top with dried rose petals and coriander leaves.
Cover with a lid and cook on medium-low flame for 20 minutes.
Fluff with a fork and serve with cucumber or raita.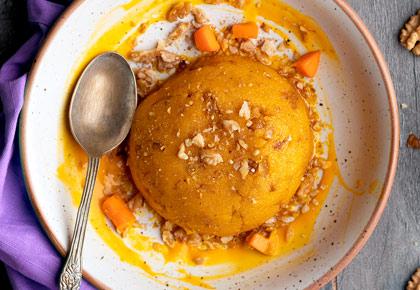 ---
Would you like to share an interesting recipe or cooking video?
Please do send your recipe/video to us at getahead@rediff.co.in (Subject: My Recipe) along with your name, location and, of course, the recipe.