Do not re-use a medical mask.
Wash your hands before and after touching your mask.
According to the World Health OrganiSation, to prevent the spread of the virus, it is important to choose the right mask and also wear it correctly.
A medical or surgical mask is worn by health workers and people over the age of 60 and anyone with pre-existing medical conditions.
Watch this video to see how to wear a medical mask:
All photographs and videos: Kind courtesy World Health Organisation/Instagram
Tips to keep in mind while wearing a surgical mask: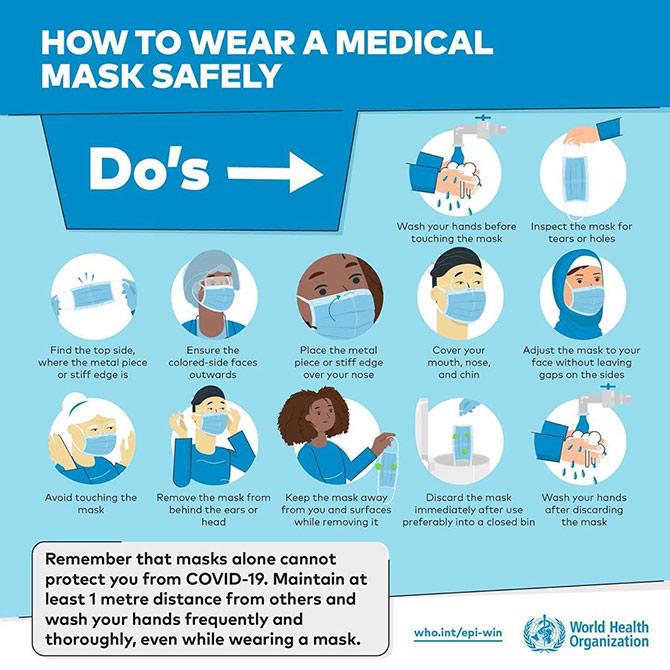 How to wear a fabric mask:
The video below explains the correct way to wear a non-medical fabric mask: