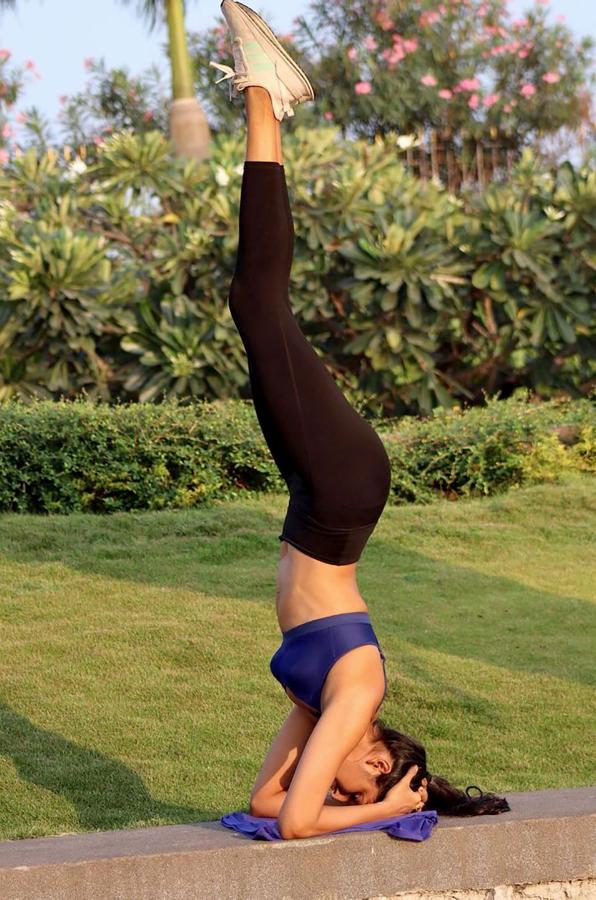 Aishwarya Sushmita took to Instagram to post a picture in which she is seen doing a perfect sirsasana.
Alongside is her father who taught her how to master the asana.
The model has been doing yoga every day, and with the lockdown, she has taken her fitness levels notches higher.
The sirsasana is a part of advanced yoga and if performed incorrectly, it can cause damage to your body.
That's one of the major reasons why Aishwarya Sushmita never attempted a sirsasana before.
The lockdown turned to be a boon for the model who learnt the asana from her dad.
'Since my childhood days I loved and enjoyed watching dad doing sirsasana so perfectly.
'I wanted to do it too, but only in my thoughts. Never had courage to even take that risk of falling and breaking my neck by chance.(But) I didn't know it could be so much fun learning this.
'Thanks to lockdown that turned out to be a boon and papa for teaching me the king of asanas sirsasana, and for always being there as a great teacher.'