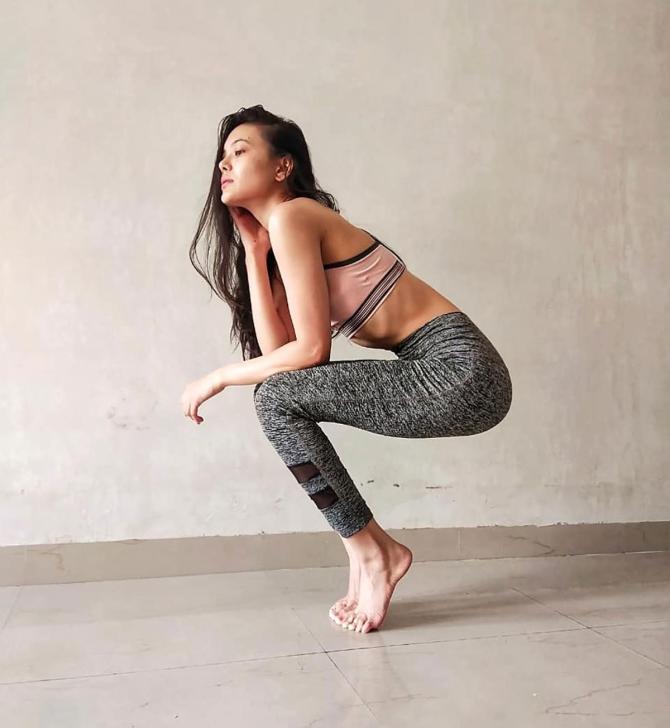 Rewati Chetri keeps her mind and body in shape with yoga.
The proud yoga-holic stays fit and active by getting on the mat daily and stretching it out.
During the lockdown, in the midst of chaos, Rewati found an opportunity to master her yoga skills.
Calling herself an 'aspiring yogi since the pandemic', Rewati has been showing off her amazing flexibility with some great yoga poses on Instagram.