Is the latest mobile or car or a house the goal? If so, the savings and investments should be aimed at catering to it.
The amount needed has to be worked out, and money needs to be saved, accordingly, suggests Sarbajeet K Sen.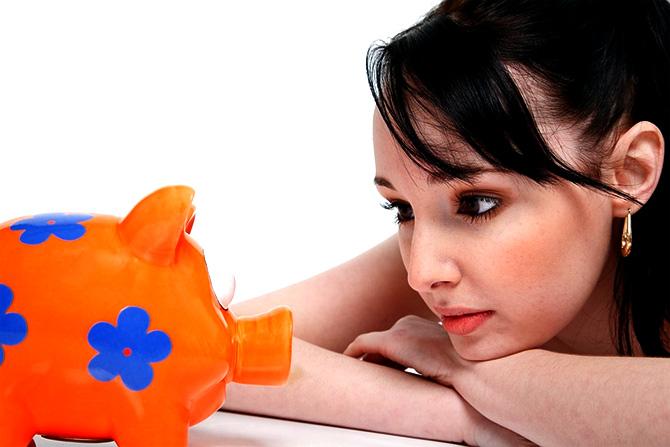 Joining your first job means jubilation for many reasons, but one of the main would be financial independence.
And whether it is a new wardrobe or the latest gadget, the freedom to spend can often lead to impulse spending, and sometimes overspending.
For parents, it is always a good time to start giving money advice as soon as the child has received the employment letter.
Is the latest mobile or car or a house the goal? If so, the savings and investments should be aimed at catering to it.
The amount needed has to be worked out, and money needs to be saved, accordingly.
"A proper asset allocation plan that takes into account liquidity for multiple expenses and short-term and long-term goals that are expected to be there for a young person should be put in place," says Suresh Sagagopan, Founder, Ladder7 Financial Advisors.
Start with saving, then invest
"Make sure you save a portion of your income, regardless of how much you earn," Tarun Birani, Founder and CEO, TBNG Capital Advisors advises.
Once you get into the habit of savings, gradually start investing in small saving and other financial instruments.
"Invest 20-30 per cent of the income received as soon as it gets credited, and spend only post that," Vishal Dhawan, CEO, Plan Ahead Wealth Advisors, says.
Given the myriad of investment avenues, choosing where to invest can be a daunting task for a youngster.
A mutual fund systematic investment plan or SIP in an equity fund can be a good starting point as it inculcates regular investing habit with the possibility of wealth-creating.
"This regular SIP will inculcate the habit of financial discipline in you, which is the most important pillar in your long-term financial planning," says Birani.
Prepare a budget
"Without a budget, tracking finances becomes very difficult, especially with a busy schedule," says Birani.
Once you have prepared the budget for a few months, you get an idea of the pattern of expenses against earning.
By analysing such a pattern, you can clearly identify your discretionary expenses along with other expenses.
"Separate the fixed expenses from the discretionary expenses. Discretionary expenses need to be controlled at this stage, as they can easily convert from wants to needs" says Dhawan.
Use credit cards sparingly
Credit cards are also an easy way to get into a debt trap and needs to be used only when required.
"A person should buy everything by first saving and then buying, rather than buying on credit. If cards are used, it should only be for convenience. Debit cards will fit the bill here. There are many wallets like Paytm, Phone pe and others, which are very convenient and do not create liability," Sadagopan said.
Have an emergency fund
Not everything goes according to plan, no matter how thoroughly you plan it.
There will always be unexpected expenses and emergencies which you could not have planned for.
"It is wise to have a corpus to deal with such cases. This makes us more prepared with unforeseen scenarios financially and gives us a peace of mind to deal with emergency situations," says Birani.
Have health insurance
While in the initial years, life insurance may not be so important if you do not have dependent parents, a health cover is important.
Add life cover over the years.
"One of the first things after getting the first job is to have a health insurance cover for an amount of about Rs 5 lakh," says Sadagopan.
This will ensure that sudden out-of-pocket expenses on hospitalisation do not derail the youngster's financial plan.
You should have your own separate health cover even if your office provides you with a group cover which could come in handy in case of job loss.