This rainy season, don't just prepare for storms but also make your finances rain-proof, says Amar Pandit.
Illustration by Uttam Ghosh/Rediff.com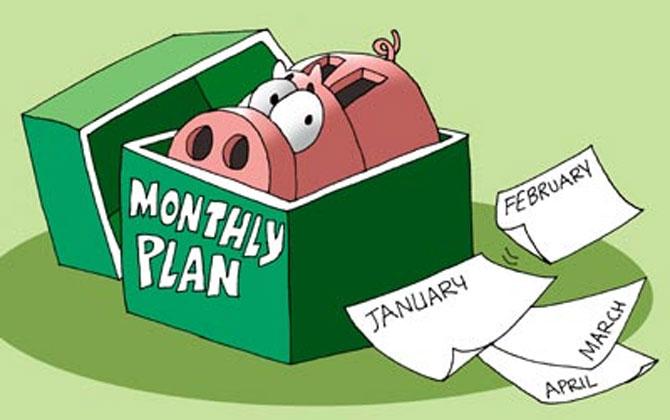 Most of us go shopping before the rains arrive.
You are buying things like umbrellas, raincoats, rainy shoes... everything that will save us from getting wet in the rain.
But almost all of us never prepare for rainy days when it comes to financial matters.
So this rainy season, don't just prepare for storms but also make your finances rain-proof.
What can you count under rainy day events?
This can be anything from unforeseen medical expenses to the loss of a loved one because of whom you might take days off from work.
In today's day and age, inflation is a common phenomenon.
Lifestyle expenses are always on the rise and not being prepared for a time of crisis could lead to significant damages.
To avoid any disruptions in your lifestyle and your family's, you need to plan for such occurrences by creating an emergency fund.
So how does one build an emergency fund?
Here are some tips to create an emergency fund and understand how to invest for the same
Calculate your expenses
Start by making a detailed cash flow statement by listing all the expenses that incur monthly.
It is essential to consider all necessary expenses like food, groceries, utilities, rent, EMIs and any other fixed costs that are incurred regularly while planning for a rainy day.
This is known as your expense budget.
Calculate your emergency fund amount
After you prepare an expense budget, add up 5-6 months of your expense budget and then come up with the emergency fund amount.
Once you have come up with the number, it is essential to understand how are you going to save up for this, either you take it out of your surplus funds or build a fund from scratch.
Start saving monthly
In situations where you don't have funds, you will have to start creating this corpus from scratch. But remember not to add all your liquid funds to this corpus as it will tremendously affect your current cash flow.
Additionally, it might affect your other goals.
So, start by investing a small portion of your monthly surplus funds in liquid avenues towards building your emergency funds.
Know where to invest
After getting the numbers and saving a fund, the vital question to ask is where to park these funds?
The two critical aspects to consider while answering this question should be low risk and liquidity.
In any case of emergency, your funds need to be kept safe and easily accessible.
The two best options for investing your emergency funds are savings account and liquid mutual funds.
Since liquid and ultra-short term mutual funds are more tax efficient, it is advised to invest a major portion of your emergency fund in it.
In an ever-changing world, one of the crucial things to keep in mind is always to keep reviewing your emergency fund.
Some other essential factors to consider while planning an emergency corpus are financial stability, age, health and insurance cover, job security, and the number of earning members and dependents in the family.
When saving up for this, it may seem to be a luxury fund, but it isn't supposed to be treated that way.
Don't consider it a pool of money that you can always take out some and then refill it back again.
Accumulating an emergency fund in today's age is exceptionally essential.
It helps you in protecting yourself and your family from unforeseen situations.
Additionally, if you ever decide to quit or job or change cities abruptly, these funds will be a boon.
It will also prevent taking out large portions of money from your other long term investments during emergencies.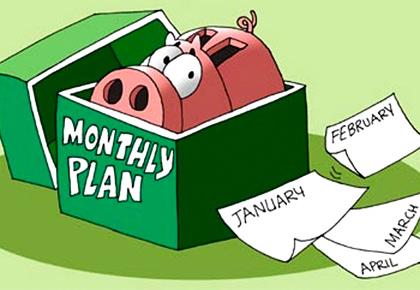 Amar Pandit, CFA, is the founder of HappynessFactory, a fintech company.