We asked you to share cute and funny childhood pics.
This is what our readers shared.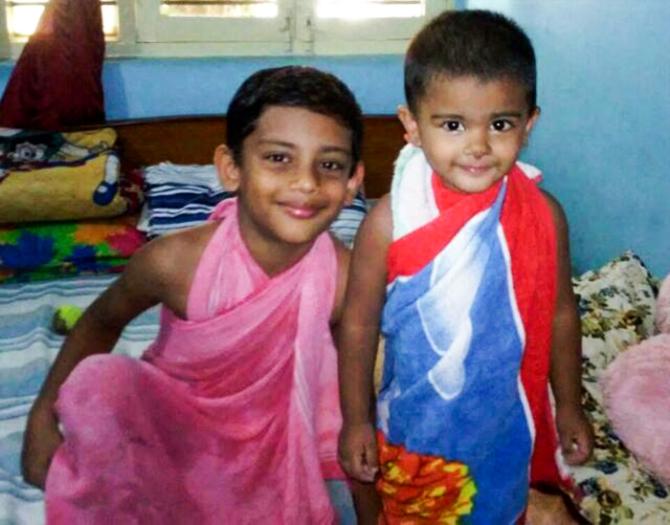 Rajkumar shared this pic of two adorable kids wrapped in towels.
Palanki Narayana captioned this pic: "

My children Rajeev (6) and Smitha (4). Photo taken on Raksha Bandhan in 1985."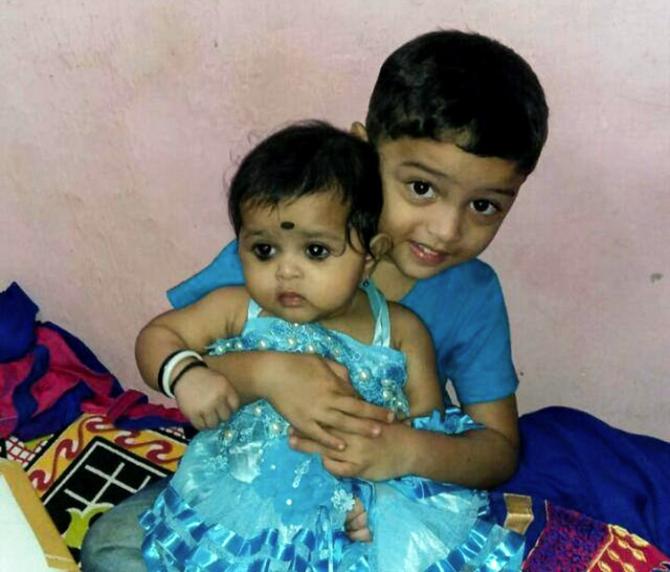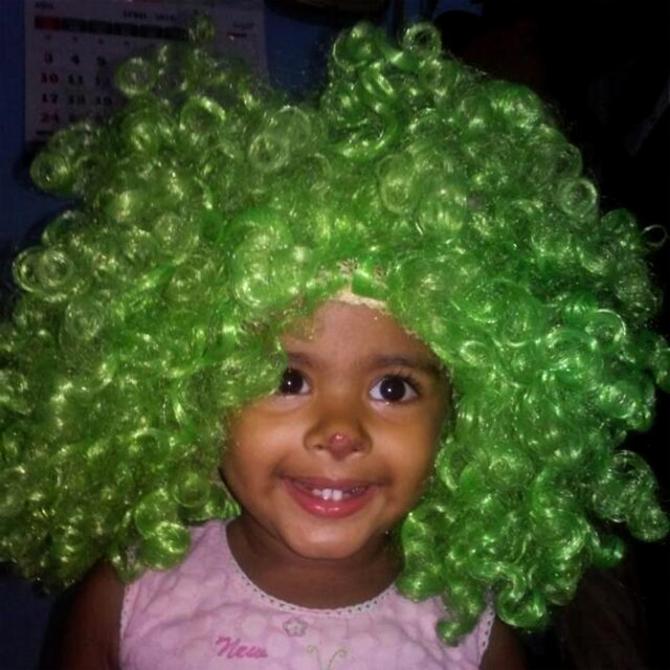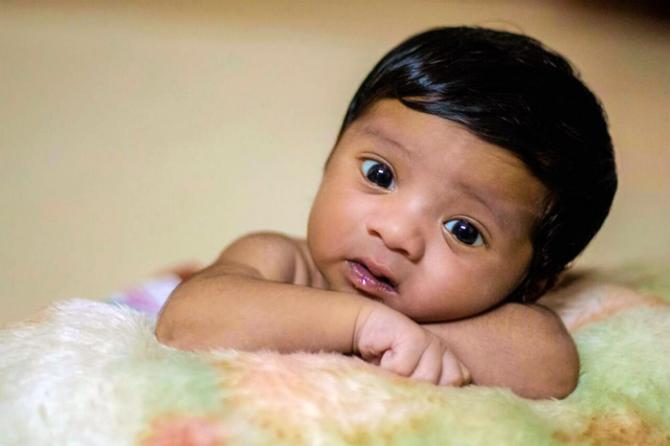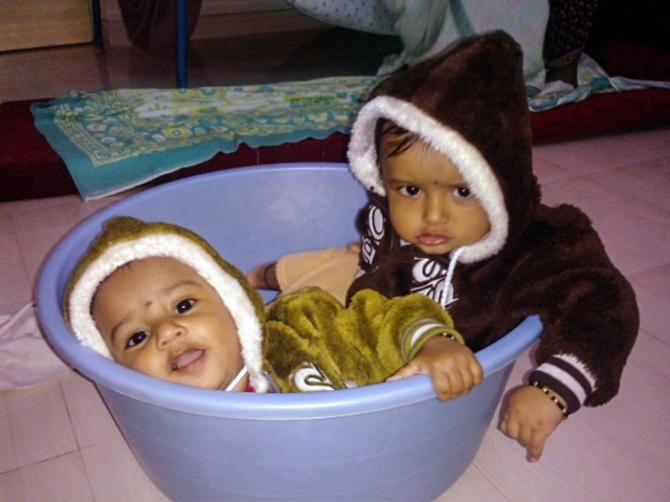 Two tiny tots in a tub! "My sweeties Aditya and Aryan," Deepak Pathare captioned this pic.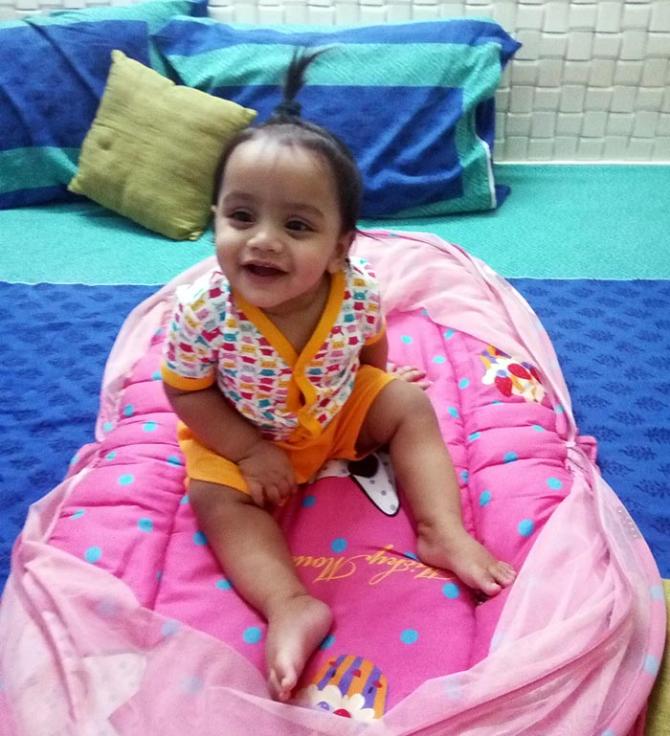 Jithesh shared this pic of a delightful kid seated on a pink mattress.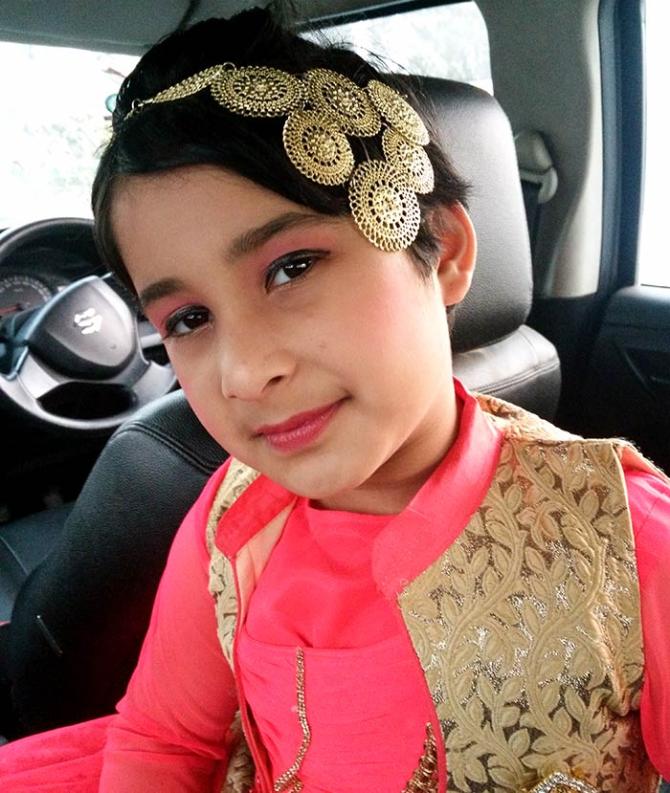 Say hello to 11-year-old Kunjal Chib from Faridabad.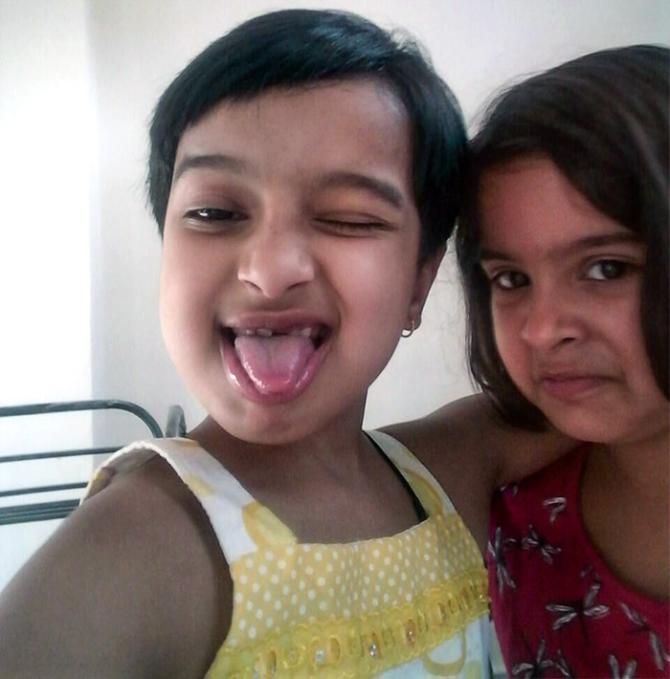 Nayan Karki, 9, from New Delhi goofs around with a friend.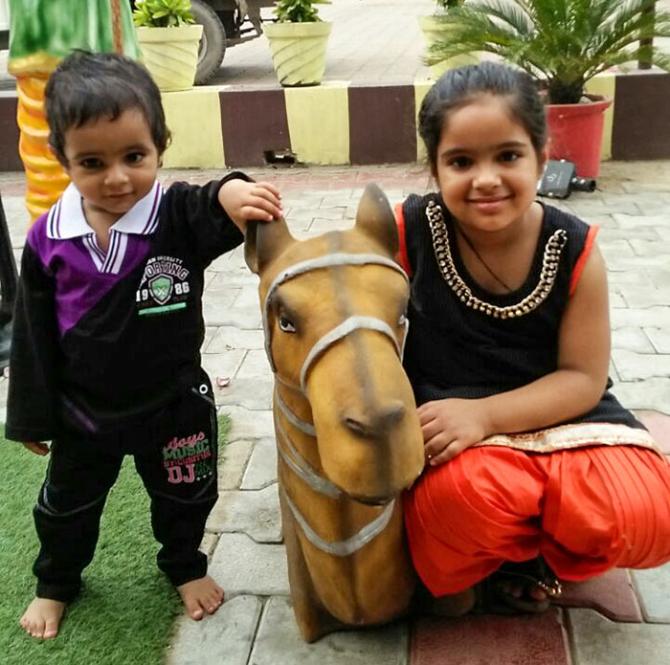 And finally we have a pic of Lavanaya Kathpal.