Shikha Verma explains how child insurance plans can help you achieve your child's financial dreams.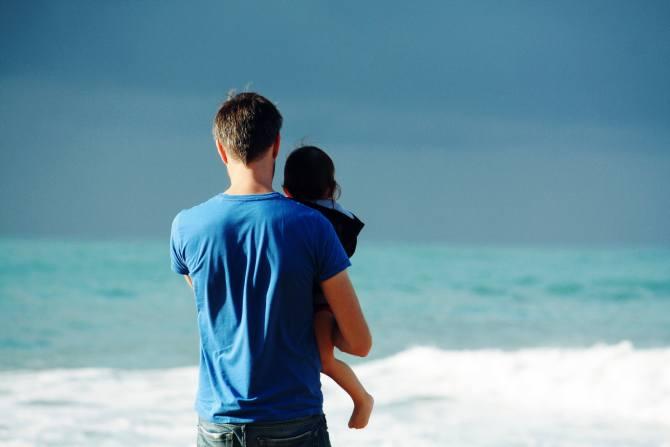 Every child is an apple of eyes for his/her parents. We all work hard to give the best of everything to our children.
To ensure that you accomplish all the knitted dreams of your child, an adequate financial plan towards their secured future is vital.
Buying a child insurance plan is one of the steps to ensure that you have a safe future for your child. The child insurance plan offers financial security for your child's future. These plans keep the financial planning intact by creating an adequate corpus, which can take care of financial requirements when needed the most.
Let us understand more about child insurance plans.
Child insurance plan
It is basically a life insurance plan which offers you death and/or maturity benefits under the policy contract. The life insurance policy can be bought on your life as a parent (where the parent is the life insured) by nominating your child under the plan or you can buy a life insurance cover on the life of your child (where the child is the life insured and you are the policyholder).
Need for buying a child insurance plan
To secure the future of your child against any financial exigencies
To ensure that in the event of any unfortunate incident, the studies, future and passion of your child is not hampered
With a disciplined and systematic savings in the form of a premium, a fund is created to cater to the future financial needs of your child
It will help you enjoy the growing phase of your child with a peace of mind that you have made proper arrangements for her/his future
With some child plans offering periodic payouts during the milestone stages of childhood, it reduces the burden of regular financial payout and allows you to meet various education related expenses and other needs of the child.
Benefits under child insurance plan
Death benefit: The sum assured is payable in the event of death of the life insured (on whose life the policy has been taken) during the policy term of the contract to indemnify the financial loss to the child.
Waiver of premium (WOP) benefit: Most child insurance plans come with an inbuilt waiver of premium benefit which becomes active in the event of death/disability of the parent and all the future premiums are waived off by keeping the plan benefits intact.
Periodic payouts: These plans come with periodic money backs at regular intervals during the policy term to ensure the financial requirements at various life stages of his childhood are met with.
Bonus/Guaranteed benefits: Guaranteed additional benefits like 20 per cent or 30 per cent additional sum assured on maturity are given under the child plans (which vary from plan to plan). Bonus is also declared on such policies which boost the total accumulation under the plan.
For unit linked child plans (ULIPs), additional fund units are added in the fund value which accelerates the total corpus.
Partial withdrawals: To offer liquidity, child insurance plans do offer partial withdrawals in times of emergency.
Maturity benefit: In traditional plans, maturity benefit is an aggregation of sum assured plus guaranteed benefits plus accumulated bonus. Under unit linked child plans, the total of fund value is paid at the maturity (where fund value = No. of units allocated in different funds (multiplied by) Net Asset Value of the fund/funds).
Loan benefit: You may avail loans under child insurance plan depending upon policy conditions. The benefit is not applicable to unit linked child plans.
Rider benefit: Riders are add-on benefits which you may add to your base life insurance policy by paying additional nominal rider premium to enhance policy coverage. Example: Accidental death benefit rider provides you additional sum assured in case you die an accidental death.
Tax benefit: Last but not the least, you are eligible to avail tax benefits under Sec 80 C and 10(10 D) of the Income Tax Act, 1961.
Types of child insurance plans
Traditional child insurance plans: The traditional child insurance plans are conventional life insurance plans and are not market linked insurance plans. Such plans offer a safe and guaranteed return on death and/or maturity of the policy with some inbuilt additional features specific to child plans.
Unit linked child insurance plans: Unit linked child plans are market linked life insurance plans which offer a dual benefit of investment with insurance to build a corpus for your child's educational needs as per your invested fund/funds. It works like any other unit linked insurance plan with some inbuilt features to make it a child centric insurance product.
Tips for smart buyers:
Following points will enable you to buy a right child insurance plan for your child.
Start early: Everything comes at a cost, so does your child insurance plan.
Premiums of your plan are directly proportional to your age and sum assured.
Starting early will give you ample time to create a corpus and will also offer you lower rates of premium.
Don't forget inflation: Before you choose a sum assured under a child insurance plan to meet the financial future needs of your child, ensure you keep the inflation element in mind.
Inadequate corpus will not be of any use as we all are aware that the education costs and other allied costs are skyrocketing in India and abroad too.
Opt for an ideal policy term: Choosing the right tenure of the policy is important. The right tenure can be apprehended by deciding the milestone age of your child (when the funds are required like on attaining the age 16, 18 or 21) minus the current age of your child.
Example: Raman's son is 2 years of age, and he wants the funds to be available when his son turns 18. So the ideal tenure is 16 years (18 years minus 2 years).
Buy plans as per your risk capacity: As we discussed, there are two types of child plans. If you want a secure and safe return on your invested money, then opt for a traditional child insurance plan where as if you are market savvy and like to control your investments on your own, you may go for a unit linked child plan.
Compare and buy online: There are many child insurance plans available in the market. Being a layperson, confusion is inevitable. So, it is important to compare the plans regarding key features, benefits, premium cost, claim settlement ratio, etc., to make a right choice. Also, buying online is hassle free and is cost efficient as compared to buying offline (due to dilution of agent/broker commission).
Conclusion:
Giving water, sunlight, manure to a seed timely will turn it into a plant and then a big tree. Same way, it is important to plan for your child's future and start allocating the funds through systematic and disciplined saving habits to create a corpus which can fulfill the dreams of your child without any hindrance.
The bottom line is to make a financial arrangement for your child, which could be done either through buying a child insurance plan or a regular saving insurance plan or by other saving options.
Start planning early as per your current budget and later you can add more, with elevated income and budget. It is important to keep reviewing the portfolio for a bright tomorrow for your child.
Photograph: Courtesy, Steven Van Loy/Unsplash.com
Shikha Verma has authored four books on insurance and taxation for Pondicherry University, Puducherry and Narsee Monjee University, Mumbai. She is a seasoned insurance professional with an experience of more than nine years in insurance underwriting, training and content development. She holds a management degree in insurance and is currently working as lead content developer with Comparepolicy.com, an IRDAI approved insurance web aggregator