We'd asked you, dear readers, to share your crazy, fun Veere stories.
Rediff reader Anisha Sarkar shares her favourite girl gang memories.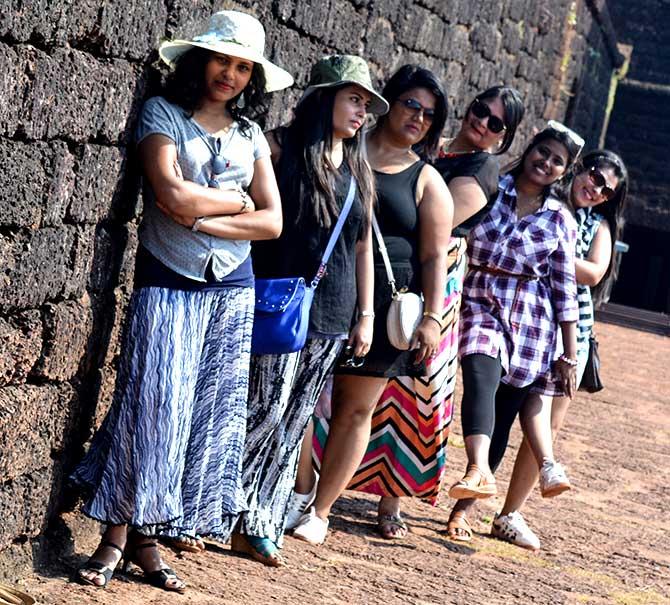 All photographs: Kind courtesy Anisha Sarkar
We met each other at different phases of our lives.
Trisha is my sister, Puja is my college mate, Suparna and Anjalee are my colleagues and Sadiya is my social media (Facebook) friend.
Suparna, Anjalee and I live in Jamshedpur whereas Trisha and Puja are working in Bangalore. Sadiya is from Mumbai.
We started planning our trip to Goa in 2012. But since we lived in different cities, the plan would get postponed due to some or the other unavoidable reason.
We knew one thing for sure. That some day we will definitely be there.
We did not allow our beliefs to fade away by the circumstances.
Finally we succeeded.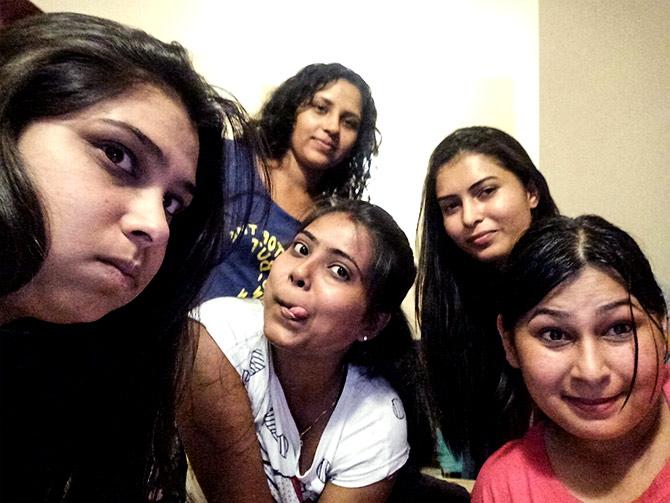 The six of us, travelled from different cities and met at Goa airport in November 2017.
Before we met, at some point during our individual journeys, we all thought that this plan would also end up being an inefficacious one similar to the other ones we had chalked out earlier.
But when our flight left the runway, peeping out from that tiny window is when it got us believing that our trip was finally ON.
Our parents time and again insisted that we take a few male friends along, fearing any ups and down that might occur.
But we went there without any male companion.
We spent some quality time with no restriction, no hesitation.
We enjoyed our holidays roaming, swimming, dancing, drinking, eating and shopping.
---
READER INVITE
What's the craziest thing/s you've done with your girl gang?
It could a truth-or-dare game that went all wrong or a surprise birthday bash you had the most fun at.
Did you binge watch your favourite TV show in pajamas all day? Or shopped till you fainted at an exciting garage sale?
Or...erm...it could be something you've never told anyone about...yet...;)
We want you to tell us all about it.
E-mail your stories to getahead@rediff.co.in (subject: My Veere Story) along with your NAME, AGE, LOCATION and photographs of your girl gang.