Should you stick to a company for as long as you can?
Is it a bad idea to quit your job to study?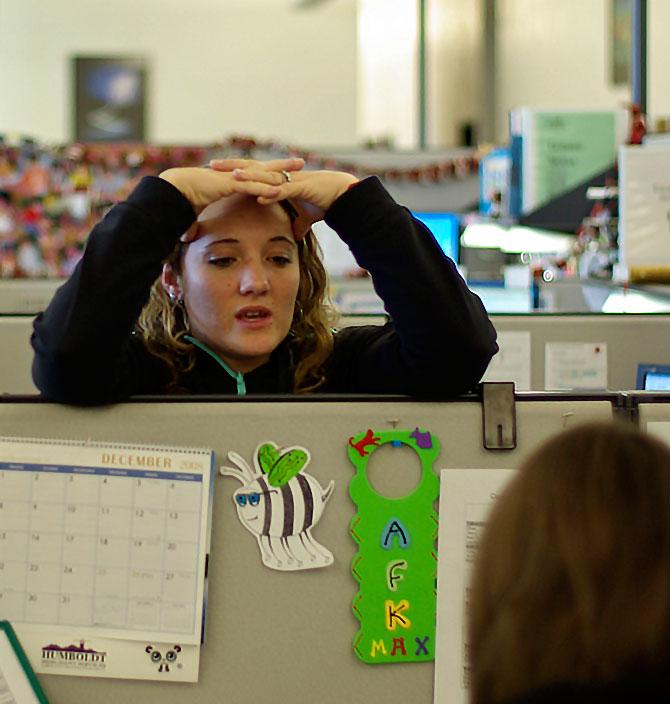 Following rules is very much like walking with horse blinds -- which is fine considering those rules have been made by you. If not, then it's as good as walking blind.
When you're at crossroads in your career, it is only natural to fall back on the advice of those who are more experienced. But it is also necessary to remember that your situation is unique to you, and therefore, you're at liberty to not follow the advice.
Here is a list of some of the most restricting of those rules that, although with an intention to guide, can be harming your career.
Rule 1. You should stick to one company for as long as possible
We know. You're worried about your resume.
No one wants to branded as a quitter, and jumping jobs can communicate that reputation from your resume. But after having worked at a company (for more or even less than a year), you may have realised that there's nothing else it has to offer you, that there is nothing left to learn from it.
If you love your job and are committed to it, then it's a different matter altogether. Otherwise, it may be time to breathe some life into that resume.
Experience doesn't always count in number of years; it also amounts to the variety of jobs you've handled.
This always makes a handsome resume.
If you hate your job, you can ignore this rule of 'sticking it out' if the alternative can promise something better.
Rule 2. Don't leave a job before having one ready
Yes, we all like to have a safety net ready, it's only natural. This rule exists because people are afraid that if finding a new job takes time (which it can), the gap can scar the resume.
Most times, money is also an intimidating factor as many might not be in a position to afford the loss of a regular income. There are times when staying at a job you hate can become unbearable.
You might have to quit out of necessities as well. At times like this, it's really okay to not have that safety line.
You'll actually be better motivated to look for a job when you're out of one.
On the plus side, this alternative comes with an added benefit of time, which you can utilise to chase after better prospects.
Finances can always be managed and resumes always worked on. So don't hesitate to follow your impulses as they can take you to something better.
Rule 3. If you have to change paths, you have to start at the bottom
This is an understandable notion since a learning curve always needs a starting point, and considering that you're attempting something new, that may have to be at the bottom.
But here's why you can toss out this rule -- the years of experience that you've gained at the previous company will have something valuable to offer to the new one.
Using these skills -- be it your tact with handling clients, product management, or networking -- you can negotiate your way up a few steps of the ladder.
Don't give all the power to your resume because there's only so much it can communicate.
When you take the initiative to talk to people in the business, set up meetings, and showcase the skills you have to offer, opportunities will materialise before you.
Rule 4. Only apply for positions you're qualified for
While applying for a new job, you may come across many companies whose job requirements you don't meet.
While they seem like stringent rules that convince you to back away, job requirements are really just guidelines that a company is required to present to applicants.
Employers understand that every job has a learning curve. So even someone with all those qualifications ticked off will still need to learn the ways of the company.
This means that in reality, all job applicants are pretty much in the same boat, with or without necessary qualifications.
Employers look out for appropriate attitude and a willingness to learn while hiring, so you might just get a job over someone better qualified or experienced but with a bad attitude.
So write up an awesome cover letter and start applying generously.
Rule 5. Going back to college is a bad move
This is something that many still hesitate to do. Whether you're changing career paths or are simply looking to pick up new skills, leaving the comfort of a job and heading back to college is a bold move.
It's usually frowned upon because it implies that you're willingly foregoing your responsibility as a working adult. But if education is something you really want or something that you think you need, then simply go for it.
The urge to educate oneself can be quite strong and usually comes with a good reason.
Once you have the practicalities of savings and loans figured out, there really is no valid reason for why you should not get back to studying.
There are a lot of dos and don'ts when it comes to career decisions, but they may not all be in your best interest.
It doesn't hurt to tweak them a little bit and personalise them according to your needs. Some of these may seem like risks, but can one expect any growth at all without them?
Lead image published for representational purposes only. Image: Jackal of all trades/Creative Commons