If you are planning to follow the Pradhan Sevak, we have 10 tips for you.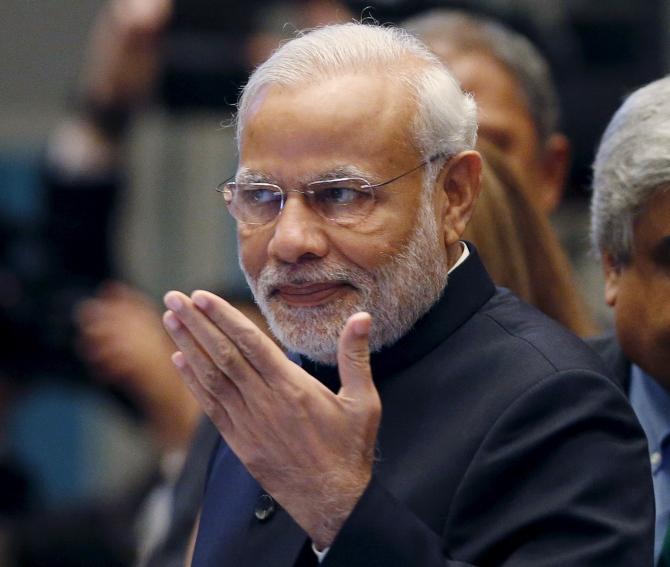 Prime Minister Narendra Damodardas Modi stunned the Internet with his announcement that he would quit social media.
'This Sunday, (I'm) thinking of giving up my social media accounts on Facebook, Twitter, Instagram and YouTube. Will keep you posted,' Modi had disclosed on Twitter.
His post immediately set off speculation as to what was in the office, but Modi soon broke the suspense that he would be handing over his social media to 'inspiring women' on March 8, International Women's Day.
Like Modi, if you too plan to quit social media even for a day, we suggest 10 things that you can do.
1. Enjoy some 'me time'
If you are busy chatting on WhatsApp or sharing photos on Instagram all the time, then it's best to give up everything and enjoy some 'me time'.
You can do yoga, meditate or play the guitar. Take time out to do what you like.
2. Play outdoor games
Social media has restricted outdoor time. Kids and adults are hooked on to their mobile phones.
For example, take the case of chess, an indoor game.
Earlier people would step out and play chess at a friend's home or in their building compound.
Now, thanks to the Internet, we play the game online.
If chess is too intellectual, you can play cricket, football or any other outdoor sport you love.
Or simply go to meet friends rather than chat with them on WhatsApp.
3. Put on a chef's hat and attempt some cooking
Give your wife/partner a break and take charge of the kitchen.
Pasta, Chinese or just a bowl of Maggi... you can cook something interesting for your family this weekend.
4. Read the newspaper for a change
Stop reading fake news! WhatsApp and Facebook are known to spread fake news so convincingly that you will never know what the truth is.
Make the best of your sabbatical from social media and read a newspaper or magazine to find out what is actually happening in the real world.
5. Make that long pending phone call
Social media has restricted our communication with our loved ones to a simple 'hi' and 'hello'.
Some people religiously post 'good morning' messages, and even that is a forward most times.
So, pick up your phone and call your mother, father, brother, sister, cousin or a friend.
Speak, for a change, rather than just forwarding random messages.
6. Visit a bookstore
E-commerce has almost shut down bookstores as people prefer buying online rather than visiting a bookstore.
Go to a bookstore or library, interact with authors and people who might draw you in with their love for books.
7. Help your children with their homework
When you get back from work, the first thing you do is unlock your phone and check for messages.
Since that is not an option on Sunday, you can spend some quality time with your children.
Word of caution: Teaching children is not an easy task, so prep yourself mentally.
8. Indulge in some gardening
Get close to nature. You can read books on gardening and experiment by planting samplings and seeds.
This will go a long way in reducing the carbon dioxide levels in your city.
9. Social service time
This is the last thing people do. They would rather sit post on social media about burning issues rather than stepping out and doing something about it.
If you don't want to donate money, then donate some of your time. Go out and teach poor kids in slums.
10. Keep your Sunday plans a secret from social media
Whatever you do on Sunday, make sure you don't post the pics on social media when you decide to get back. Do we need to say more?
Photograph: Olivia Harris/Reuters