PES 2018 does add some value to the genre, says Kakoli Chakraborty.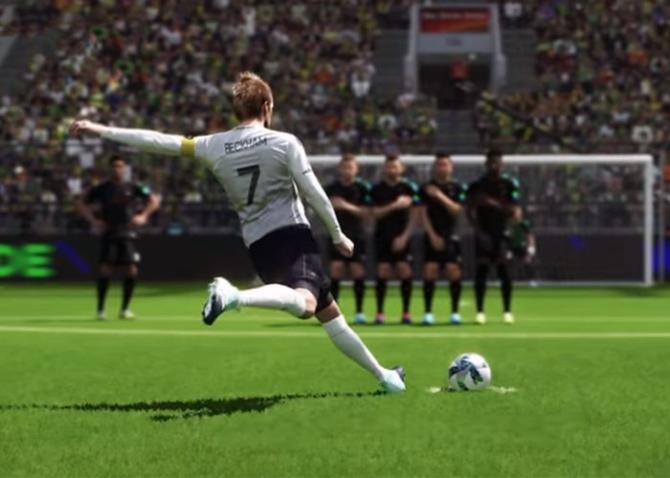 Photographs: Courtesy konami.com
Whenever someone discusses sports video games, the FIFA series is always counted among the best.
However, Konami's Pro Evolution Soccer series is a workhorse that has been trying to climb the ladder to overthrow the former.
With the seventeenth instalment of the series, PES 2018 hopes its fans will be not only satisfied but also ecstatic.
PES 2018 does add some value to the genre.
There are some moments, such as Neymar stopping the ball with his chest or Zlatan Ibrahimovic's celebration, which make the game feel real.
The animation is much better FIFA's, where most result in hilarious glitches.
This time around, the video game has acquired the licences for FC Barcelona, Atletico Madrid, Borussia Dortmund and Liverpool FC.
So you don't encounter made-up names with familiar faces.
Though the game looks great, it does have its share of shortcomings.
PES 2018 has easy-to-master controls and that makes some moves very easy.
You don't really feel a challenge going past defenders and scoring, an area where the FIFA series excels.
And, in contrast, the jostling feels way too hard.
Another thing the video game falters in is the lack of modes. After a point, you feel as if you're doing the same thing over and over again.
PES 2018 has come a long way but it still has many miles to cover in order to truly conquer the genre.
Series fans will adore the newest instalment but the game will still find it a challenge to get FIFA fans to convert.
The game is available on PS3, PS4, Xbox 360, Xbox One and Microsoft Windows.