Apeksha Bhattacharya has dedicated her life to popularising ballet.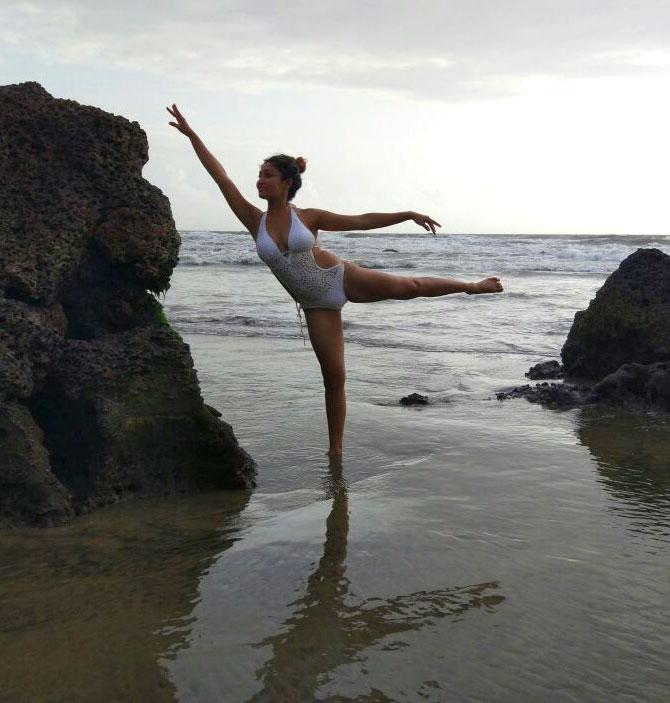 Apeksha Bhattacharya twirls with passion and stands on her toes with such grace that she convinces you it is the natural way to be.
The 28 year old fell in love with ballet eight years ago.
Five years ago, she founded the Indian Academy of Russian Ballet.
Two years ago, her students presented their first public show, Goldilocks And The Three Bears.
In the same year, her student, Priyanshi Parikh, became the first ballet dancer trained in India to participate in the Asian Grand Prix in Hong Kong.
In the midst of doing all this, Apeksha has found the time to launch India's first branded ballet products store.
And start an NGO, OASIS, for the welfare of stray animals.
Rajesh Karkera/Rediff.com and Hitesh Harisinghani/Rediff.com caught up with Apeksha for a quick chat:
How big is ballet in India? And how has the perception towards this dance form changed in the last five years, since you launched your academy?
If you had asked me this question five years ago, I would have said negligible. Very few people knew what ballet was at the time.
In fact, we would get enquiries about belly dancing at our academy because people thought belly dancing and ballet were the same dance form.
Luckily, we don't get such enquiries any more.
We recently found out that there are other ballet schools in India; in Delhi, Pune, Ahmedabad, Bengaluru, Chennai...
Clearly, India has not just opened itself to the idea, and culture, of ballet; we are actually trying to trying to do the right thing.
It is like going to a Kathak or Bharata Natyam class to learn the right movement.
In December, when we organised our first ballet competition in Mumbai, we learnt that there are so many teachers and so many interested students all over the country.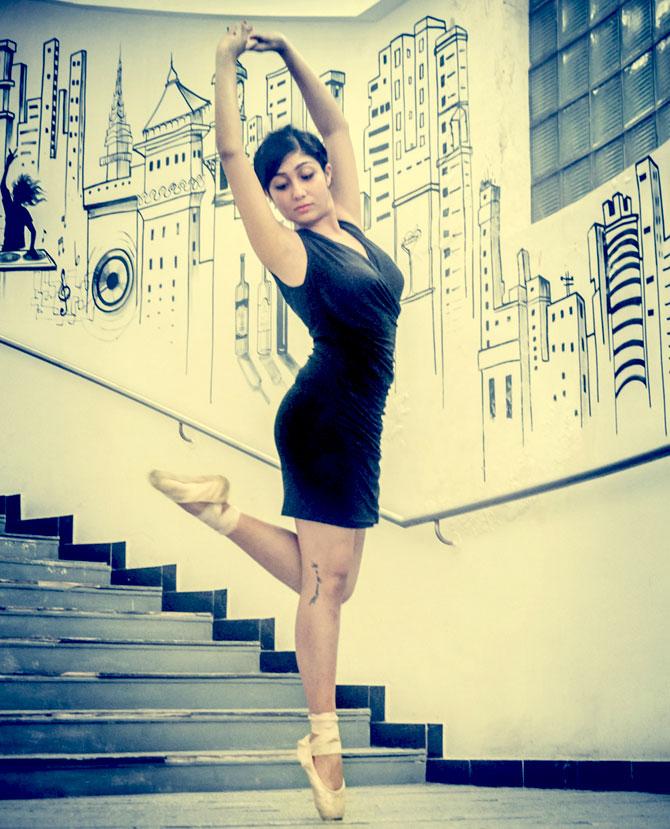 What are the difficulties that Indian students face when they learn ballet?
The most common problem is culture; people feel this is not our culture.
When a child is sent a Kathak or Bharata Natyam class, they adapt to it. But, however much we teach them, it is very difficult for us to get students to adapt to classical ballet.
When they have to go on stage and perform like a ballerina, we have put in extra effort to show them videos on how to behave and perform on stage. Little nuances like how to hold your arms, your expressions...
The thing is, they are not used to seeing ballet. For example, there is a Winter Nutcracker ballet event everywhere in the world except in India. Parents take their kids to the Nutcracker event and they watch the performances.
In India, people don't take their children to the ballet.
What is the motivation for girls to join ballet? Is it their parents who push them?
Most of our students themselves want to learn ballet.
The minute I see a parent pushing their child to come to us, I stop that admission. I do not like that at all.
Learning ballet is a painful process. It's not something which magically comes to you in a frilly-frilly way. You need to have a certain amount of passion, fire, motivation for ballet.
How long can a parent keep pushing you? The child needs to want to do it.
My students are here because they want to learn.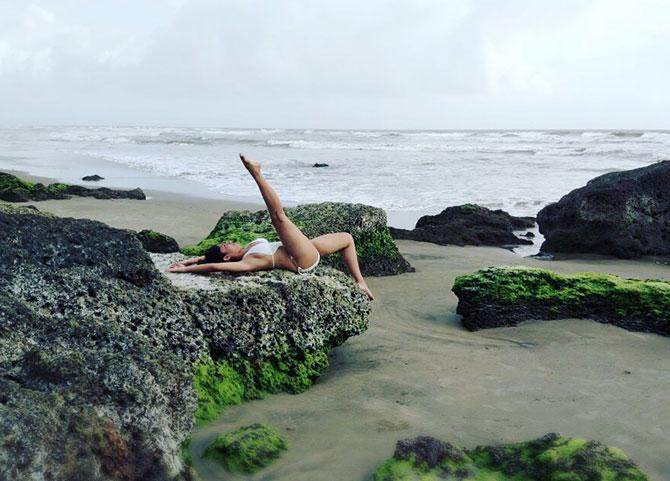 What has the process been like for you?
I enjoy running a ballet academy, and not just from the perspective of being a ballet teacher.
It feels amazing to be doing something so niche that you are just one of the few in the country to do so.
Economically, commercially, it keeps you going. Plus you have shows and events to look forward to.
Most importantly, we get to popularise ballet.
Our mission is to spread the popularity of this dance form across the country.
That keeps us on our toes, literally!!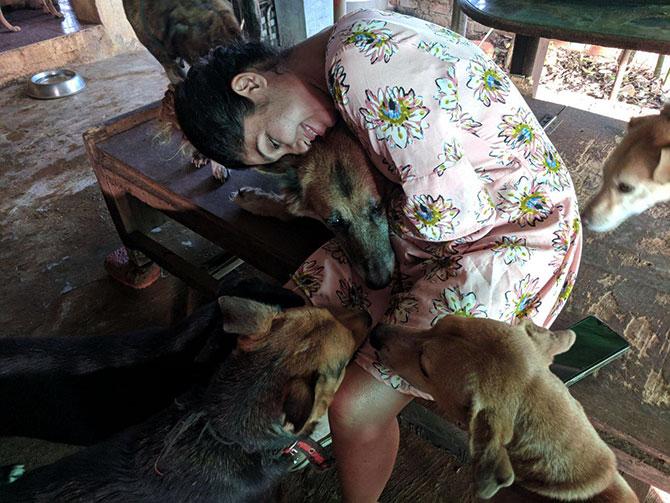 Do you have a second love, something else you are passionate about?
Yes, my NGO.
My mother, who is from Assam, is a huge animal lover, but we never had pets at home when I was a child.
I have inherited my mother's love for animals; I believe I have a natural tendency to handle them, no matter how aggressive they are.
I am not bragging, but I have personally rescued at least 500 animals over the last eight years. Some of them were in such a terrible condition -- cases of rabies and all -- that even the doctors refused to touch them.
But, till date, there is not one scratch on my body.
My mother, who is a full-time animal activist now, takes care of the shelter which is located in Karjat (near Mumbai). And I spend every free moment I have there.
Our NGO is called OASIS -- Open Arms For Strays In Stress.
We don't have any outside funding; all the money is contributed by my family members. All my profit too goes to OASIS.