When rejected for a role in the school play, she took to costume designing by chance.
See how the self starter carved her niche and built a successful career journey.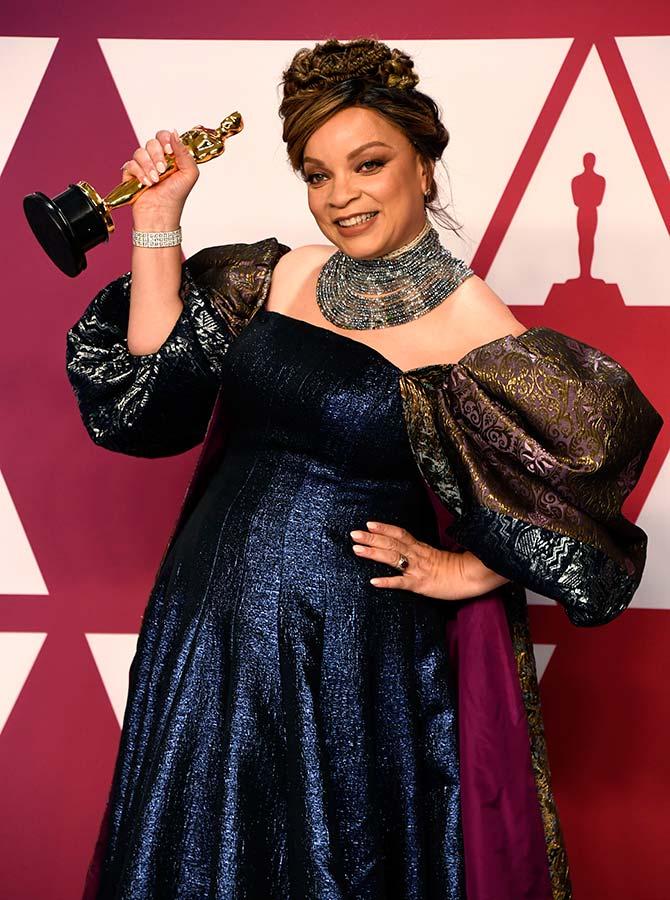 On Sunday, Ruth Carter became the first African American to win an Oscar for best costume design.
The 58 year old won the award for designing the costumes for the fictional superhero drama Black Panther produced by Marvel Studios.
'Marvel may have created the first black superhero, but through costume design, we turned him into an African king,' Carter said in her acceptance speech.
Ahead of her Oscar nomination, Carter was honoured at the 21st annual Costumer Designers Guild Awards in Beverly Hills.
She was acknowledged for her work in restoring African culture and history through design and art.
As we celebrate her achievement, here are some lessons from her illustrious career journey so far.
When rejected, she found a new career
Ruth Carter took to costume design when she was rejected a role in the school play during her course of study at Hampton University in Virginia.
She was studying theatre arts major and when she couldn't get the role in 'The Middle Class Gentleman' she offered to be the costume designer.
'It stuck like a glue' she told Fashonista magazine in 2017 about her early days.
College wasn't helpful either.
For most of her academic term, Carter was travelling and designing costumes for plays while her master professor was 'mostly missing.'
In a way, the experiences helped her become more independent and confident of her work.
The devil is in the details
Unlike dialogues and paintings, designing requires a different level of creativity and research.
It's a powerful medium of communication where the clothes and details flesh out a character's depth and thinking.
From Selma to Malcolm X, Carter was handpicked to design for roles that have had strong ties with history and social cultural conflict, each of which the designer brought out brilliantly through her details.
Before Black Panther, she was nominated for the biographical Malcolm X directed by Spike Lee and Steven Spielberg's Amistad.
No opportunity is small
When Carter was suggested by a friend that she design for films, she thought she had large shoes to fill in.
The common friend introduced her to Spike Lee which led them to work together in 'School Daze' in 1998.
The duo has since worked for more than two decades on a range of successful films including Malcolm X and BlacKkKlansman.
You're never too old to learn
After almost three decades working with some of the best in the business including Spike Lee and Steven Spielberg, Carter was assigned to create the costumes for Marvel's Black Panther.
It was an opportunity Carter has enjoyed and celebrated for the most.
There were times when Carter's designs were rejected by the Marvel team and she was humble enough to understand that it was necessary and part of the process.
That you are working as a team, that no matter how experienced you are, you cannot be perfect all the time. that learning and unlearning is the key to success.
'Films like Black Panther are based on many ideas that come together to perfect something. They take an idea from one level and bring it to the next level. Then it's scrutinised by a group of creatives and it is not necessarily scrunitised for what is wrong with it, it is sometimes scrutinised for where it could be better' she revealed in a lecture to students at Stephens Auditorium, Iowa State University.