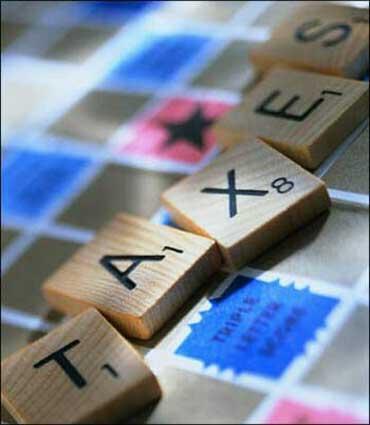 Though the process is not tedious, it still saves time if one has all the proofs of these documents ready for submission, says Anil Rego.
The hustle and bustle of the New Year has not yet completely engulfed us. We are still settling in the New Year. We may still be dreamy eyed and viewing this year with rose tinted glasses!
Sorry to break into your La La Land, but we want to talk about income tax and the related documents to be submitted!
Immaterial of if you are salaried employee working for an organisation or you run your own business, it is now the time to complete making all your tax saving investments and getting the papers ready for filing.
This article of ours gives a brief gist of all the documents which you need to keep handy.
Section 80 C Investments
Section80C investments constitute an important chunk of tax planning that people do and hence contributes towards the lessening of Income Tax.
Keep the following documents ready or arrange to get the originals within the next few days:
Life insurance premiums paid
ELSS (Mutual Fund) investments made
Contributions to Provident Fund
Premiums paid for retirement plans
School fees paid for children: the receipts
Payment of receipt for the principal of any home loan taken
Any NSC bonds bought
Any tax-saving bank FD or similar deposits made
Contribution to pension account and NPS
Investments under other sections
The following documents should be included to avail tax exemption under sections other than 80C:
House rent paid in excess of the HRA received provided the payer is not having an own house
Loans taken for higher education
Medical insurance policy premiums paid for self, family, and parents
Interest received from the savings bank account up to a limit of Rs 10,000
Receipts of interest paid on home loan
Medical expenses undertaken for self, family, and parents
Receipts of donation to causes under Section 80G such as the Prime Minister's Relief Fund
Receipts of contribution to political parties
Receipts of income received from patents and royalties
Education loan interest documents
Stock trading and mutual fund statements for capital gains
The list provided here is not exhaustive but is sufficient and covers a majority of the investments and expenses which are eligible for tax exemption. Having the originals handy and converting them into the format required by your office before the end of January will hold you in good stead.
Otherwise excess TDS may be deducted from you and you may have to claim it later on.
Though the process is not tedious, it still saves time if one has all the proofs of these documents ready for submission.
You will both save time and energy later. Furthermore, it will give you the satisfaction of having completed an important activity on time, in style!
So, start making the list of documents which will have to be submitted and get all their receipts and originals in place before this month ends!
Let streamlined finances be a feature from this year, and may it never lose its sheen the way New Year resolutions do after a month!
Anil Rego is the founder and CEO of Right Horizons, an investment advisory and wealth management firm that focuses on providing financial solutions that are specific to customer needs.