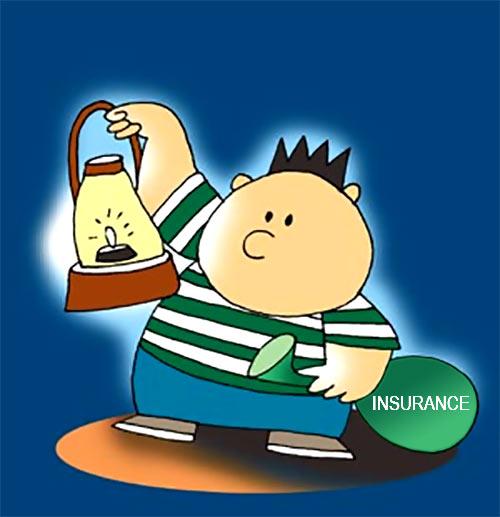 Here is what you must not think before buying life insurance, says V Viswanand, Senior Director and Chief Operations Officer, Max Life Insurance
Are we a nation of financially secure families? Or are we moving towards that in right earnest? At this point of time the answer to both these questions is not in the affirmative. Last year, the Government of India launched Pradhan Mantri Jeevan Jyoti Bima Yojana, Pradhan Mantri Suraksha Bima Yojana and Atal Pension Yojana. While the first two are pure protection plans, the third one is for the much ignored long-term need, i.e retirement planning. These Government initiatives clearly indicate the need to promote protection and long-term savings. Life insurance serves both these needs very well. However, there are certain myths about life insurance which come as a roadblock in this financial instrument being used as a long-term savings and protection tool.
Myth #1: I'm single with no dependents then why life insurance
Most unmarried people, in the age group of 22-30 years, believe that they do not have any dependents because in majority of cases their parents are still active and earning. What they don't realise is that these parents would probably rely on them for financial support in their retirement years.
In case something untoward happens to them, how will his/her parents meet their financial needs during their post work life. This makes a pure protection cover almost a necessity.
Life insurance is also a very good tool to build the habit of disciplined savings for life and reap the benefit of compounding, the so called 'eighth wonder' of this world.
Myth #2: Life insurance is for older people
Another related myth is that 'I can wait and I am not old enough to start thinking of life insurance.'
In fact, it is to the contrary. Younger you are, greater are your unfulfilled responsibilities and hence, greater the need for life cover and disciplined savings. You won't like your family to struggle to maintain the lifestyle they are used to or not being able to send your children to the education institute you always aspired for them.
Further, if you start young, you can lock the premium at a lower rate. So don't remain exposed to risk till the time you get old because uncertainties of life can hit anyone, anytime.
Myth #3: You get a better deal purchasing life insurance online
Buying a life insurance policy online maybe a feasible option if you are confident of your own ability to research online, make the right choice and most importantly be able to manage the process of premium payment and claim management without any support.
The premium of such life insurance policy purchased online maybe marginally lower but if you require service and support at every step during the pre and post sales process, then it is best to ensure peace of mind by paying a little extra in the form of service through agent advisors.
Myth #4: Life insurance is best bought as a pure tax savings instrument
It is advisable to separate the reasons to invest when looking to invest in different financial assets. Life insurance should be bought for its core purpose of long-term savings and protection rather than looking at market returns.
However, the income tax exemption that one gets should be seen purely as a bonus which you certainly should not ignore because money saved is money earned.
Myth# 5: Life cover received through employer or credit cards is enough
Group life covers received through employer or as part of additional benefit along with other products like credit cards are sub-optimal most of the time. There are few reasons why one cannot depend completely on it.
Ideally, the life cover should be minimum 10 times the annual income. The group covers in most cases will not add up to that number. Secondly, when you change jobs, you expose yourself to risk. And we all know untoward incidents come unannounced.
Thirdly, covers received with credit cards or other financial instruments generally are accidental life covers which do not provide protection against financial loss due to natural death.
Myth# 6: Buying life insurance in the name of my wife or child is a good idea
Many a time people fall in discount trap while buying life insurance. As the mortality charges are lower for younger lives and women as their life expectancy is higher, people name their wife or child as life insured.
While it reduces the premium slightly, it takes away a key benefit of offering protection for the breadwinner.
Life cover is needed for the earning member so that the family does not have to suffer financial vagaries in case of loss of breadwinner. A cover on the life of wife or child who may not be earning members hardly serve the purpose of income protection. Hence, focus on the benefit you want, rather than the minor reduction in premium which ends up making life insurance a pure savings plan.
It is time you break these myths about life insurance, gain greater insights on how life insurance works to you and your family's benefit and then take an informed decision.
Illustration: Uttam Ghosh/Rediff.com