In an online chat with readers, Investment Advisor Harsh Roongta answered their queries on the ban on Rs 500 and Rs 1000 notes.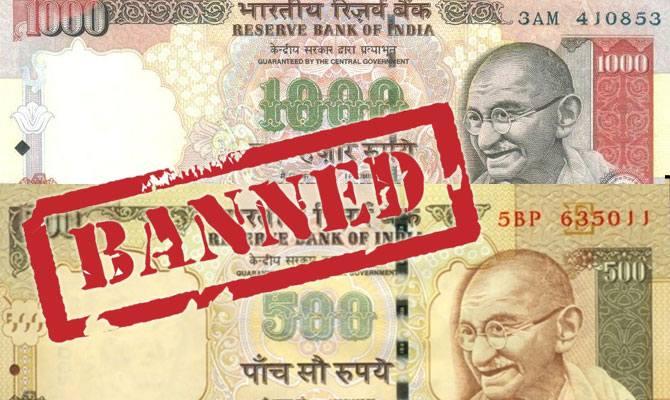 For those who missed the chat, here is the transcript.
Harsh Roongta: Hello and welcome to this chat at a extremely happening day with the demonetisation of 500 and 1000 rupee notes and the US presidential elections swinging the Trump way. As usual the disclaimers: This is my personal opinion and does not constitute professional advice. Please seek appropriate professional advice before taking any action.
sreehari nair: A very infantile question this. But now that withdrawal limits have been reduced, which would essentially mean reduction in everyday spending; will that rein in inflation levels as well?
Harsh Roongta: Withdrawal limits are temporary and apply only to cash withdrawals. No restrictions at all on other transfers such as cheques, NEFT, IMPS, RTGS etc. So I am not so sure why there will be drop in expenses at all except in the first few weeks till people get used to the new currency notes and withdrawal limits restrictions are removed. It will of course provide a huge fillip to online transaction.
Vaihayasi Daniel: Is not the largest amount of black money siphoned out of the country or in gold and real estate?
Harsh Roongta: High denomination currency notes are one of the ways in which black money is stored with gold, real estate and hawala transactions being some of the prominent other ways. To the extent that the demonetisation impacts the high denomination currency it will have a significant impact on existing black money.
KETAN BHAVSAR: Experts say that this could affect on common man than rich man BUT I don't thing it affects on Common Man. Because At home or safe place, Common man don't have much cash amount more 1 Lac BUT Rich man can have more then 1 Lac sure.
Harsh Roongta: I completely agree. Except for the initial teething problems over the next few weeks (especially in semi urban and rural areas) this is not going to affect anybody who does not have unaccounted black money and so these people should enjoy. These are Achche Din for those without black money. My first reaction to the announcement was - serves the petty politicians and petty bureaucrats right for keeping their money stored in currency notes. That will be worthless now.
Commander Sharavana Gowda: I have transferred 10 lakhs of my hard earned PPF money through cheque to my parents. They had withdrawn it from bank a year ago and kept the sum at home for risks and medical emergencies since they stay alone. I stay in distant city and only brother stays abroad. How should they deposit this white money cash in bank???
Harsh Roongta: Excellent question. There are no limits at all (I repeat no limits at all) on how much you cash you can deposit into your full KYC done bank account. You will get full credit for the money. Of course you will need to explain the source of the deposit to the tax authorities which you should have no problems at all since the trail of money is so clear in your case. Accounted cash - no problems!!
Nitin G: I received around 54,000 cash as my daughter birthday gifts last week in 500 and 1000 denominations, can I deposit it in her accounts, she is 7 years old and has a bank account.
Harsh Roongta: Yes you can provide the account is full KYC (including the guardian). Taxability of the amount will be in either parent's hands depending on whose income is higher. Tax on cash gifts is payable by the receiver (or her parents in this case) received from any source exceeding Rs 50,000.
satkar engg: Few people will surely take the advantage of the situation and will use it to earn money. By changing huge cash for other on percentage basis. it will be new business of people. What steps are taken to stop such things from happening?
Harsh Roongta: small opportunities such as this cannot be prevented but it cant be very large as any unusual cash deposits will attract the attention of the tax authorities immediately

anita aikara: Where do I go to exchange the notes? Also what do I do if I have more than Rs 4000 to exchange?
Harsh Roongta: Why do you want to exchange? Why don't you just deposit it in your bank account and use the deposit to make payments electronically (no restrictions at all) or withdraw cash as per the limits for the next few days
Raj Gupta: Big value currency always attracts black deals. It is banned in some countries. Plastic money must be encouraged. Big value notes now not should be launched.
Harsh Roongta: In the long run I think the idea is to encourage as much digitalisation of money as possible. That has huge spin-off benefits including non-counterfeiting and keeping track of money flows to prevent money laundering. However acceptance of plastic though growing rapidly is still at a relatively lower rate and hence cash will also play a role though it will decrease over period of time.
kishore traders: we are traders we have current account holder we have 25000.00 in cash last day cash tax; how to deposit in our account?
Harsh Roongta: as is said there are no restrictions on the deposit of cash in your own account. If it is unusual as compared to your normal amounts are be prepared to answer questions from tax authorities later though it is unlikely for transaction size of Rs 25, 000
rahul singhal: where to deposit my notes if I have not any account in bank and post office?
Harsh Roongta: Open an account now and deposit there
sandeep mishra: why there is charge on credit card transaction at some places and also attract service tax when such card help curbing black money?
Harsh Roongta: There is already a concept note put out by government on how to encourage use of plastic money by eliminating charges for usage. Government departments are already doing away with surcharges for plastic payments. More steps are expected from the government to encourage removal of charges for use of plastic money.
DINESH GARG: How about business withdrawal, need more cash daily, how to overcome this situation?
Harsh Roongta: Right now there are cash withdrawal restrictions but these will ease pretty quickly. Meanwhile it might not be a bad idea to start looking to electronic transfers rather than cash payments as there are no restrictions on electronic transfers.