Harnaaz Sandhu's confidence, grace and brilliant reply at the finale won her the Miss Universe title.
Also take special note of the fabulous outfits Harnaaz wore to the pageant.
Revealing details about the gown she wore at the finale, Designer Saisha Shinde had earlier said, 'There is a certain expectation from Miss India at an international pageant.
'She (Harnaaz) has to look elegant, exquisite and the gown needs to look delicate and dainty but at the same time powerful and strong.'
Please click on the images for a look at the many creations Miss Universe 2021 Harnaaz Sandhu sported at the pageant.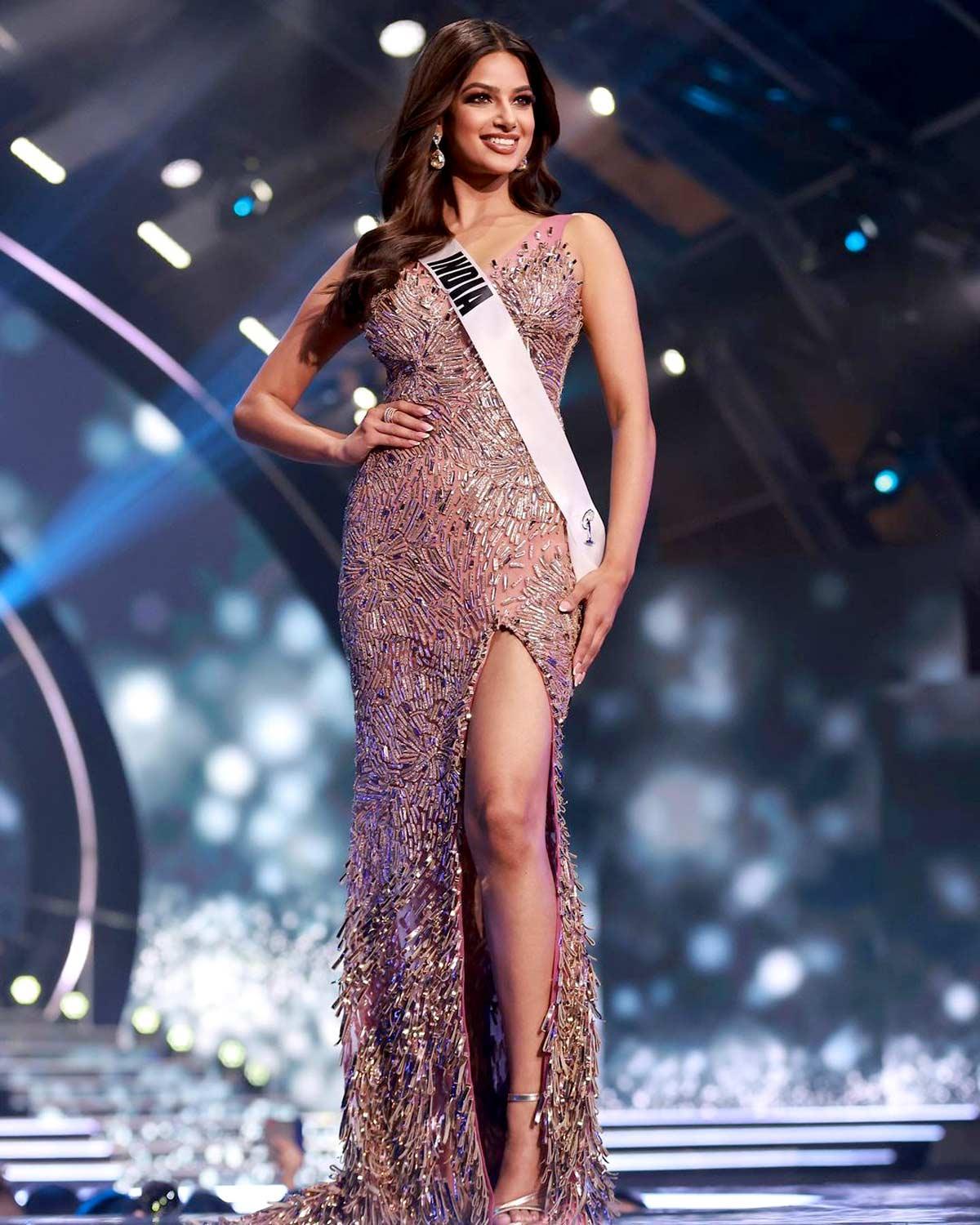 IMAGE: Harnaaz dressed in a Rosenthum Orchid gown from designers Pankaj and Nidhi's collection Afterglow.
Crafted in sheer orchid tulle, the gown was embellished with molten applique detailing.
Photograph: Kind courtesy Harnaaz Sandhu/Instagram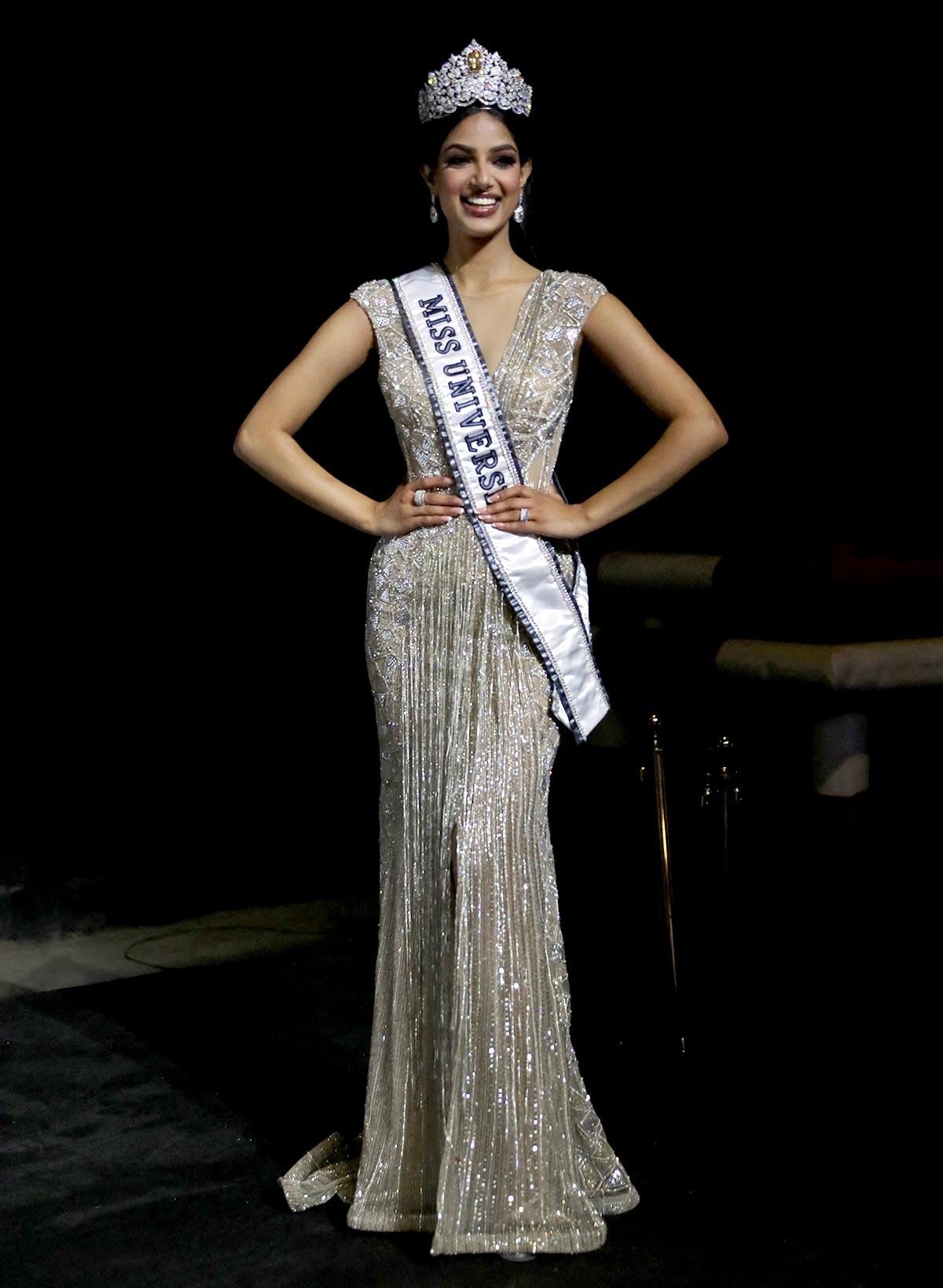 IMAGE: For the finale, Harnaaz wore a shimmering creation by Designer Saisha Shinde.
The embellished gown featured a deep neck and a thigh slit.
Sticking to Harnaaz's roots, geometric patterns synonymous with Punjab's phulkari work were used in the design.
Photograph: Ronen Zvulun/Reuters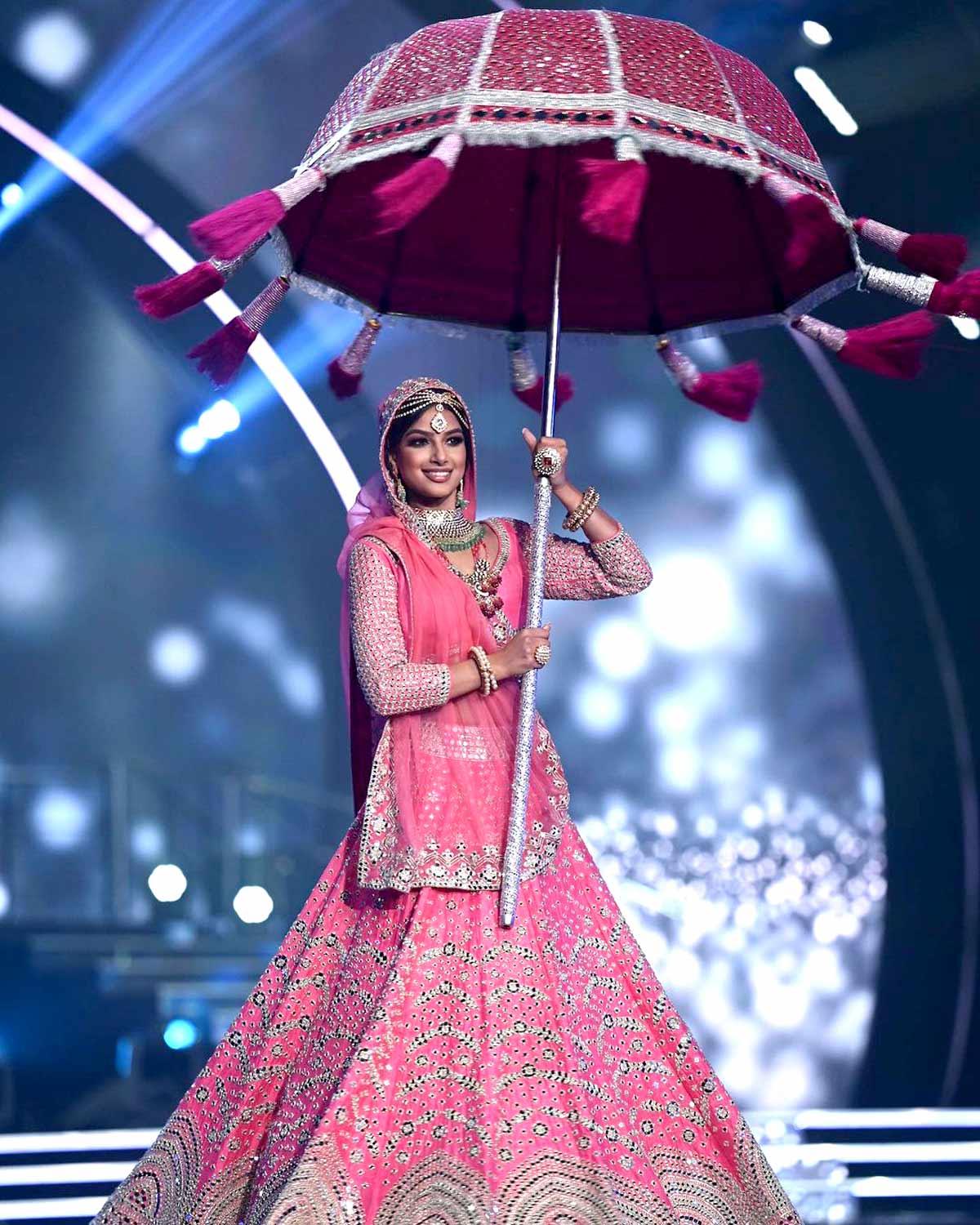 IMAGE: The idea behind this look by Designer Abhinav Mishra was to create 'a royal visual representation of a woman that showcases the Indian Queen, graceful and strong, nurturing and loving, fierce and bold.'
The rani pink lehenga strewn with mirrorwork and zari embroideries was showcased as the national costume representing India's rich heritage and crafts.
Photograph: Kind courtesy Harnaaz Sandhu/Instagram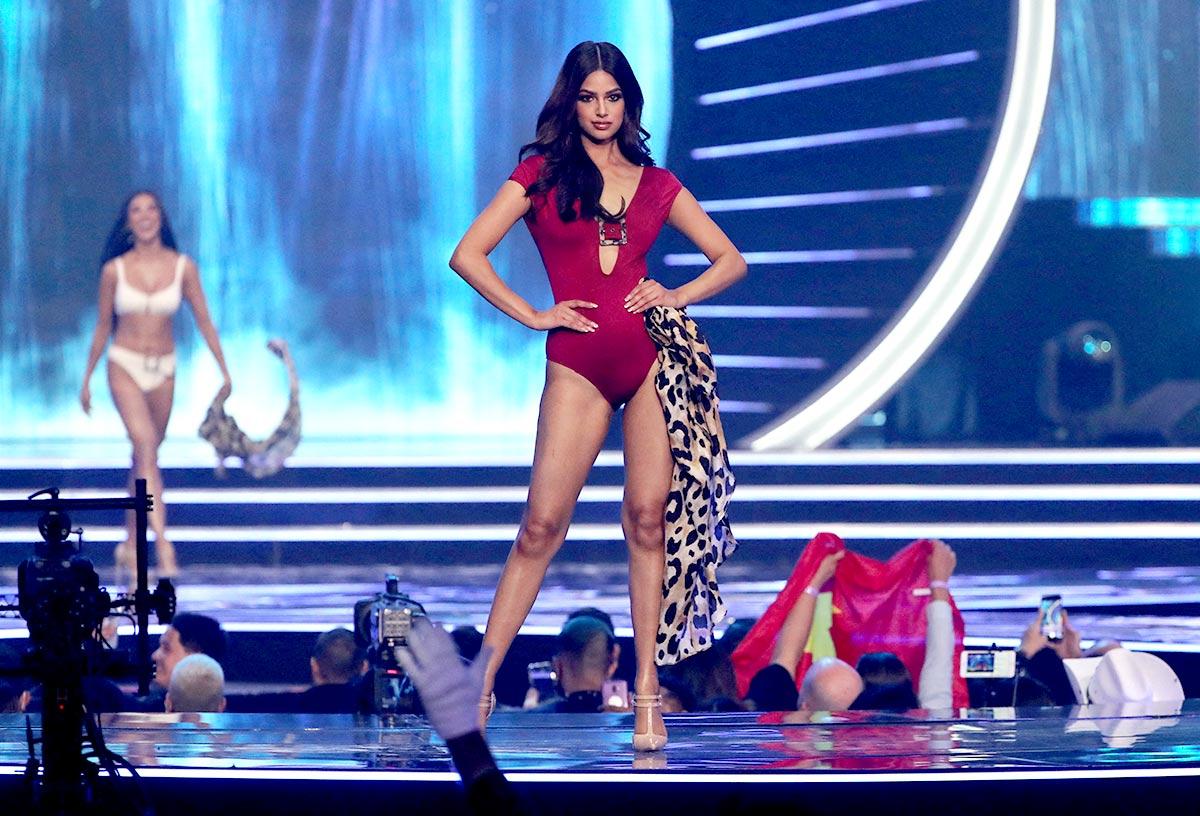 IMAGE: For the swimsuit round, Harnaaz put her picture perfect bod on display in a maroon cutout bikini.
She rounded off the look with an animal print shrug and beige heels.
Photograph: Ronen Zvulun/Reuters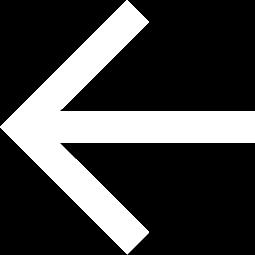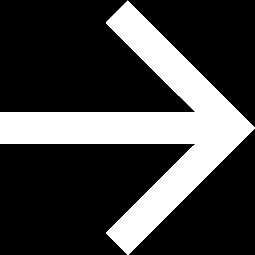 X