Bollywood's favourite designer Manish Malhotra gets candid about his craft.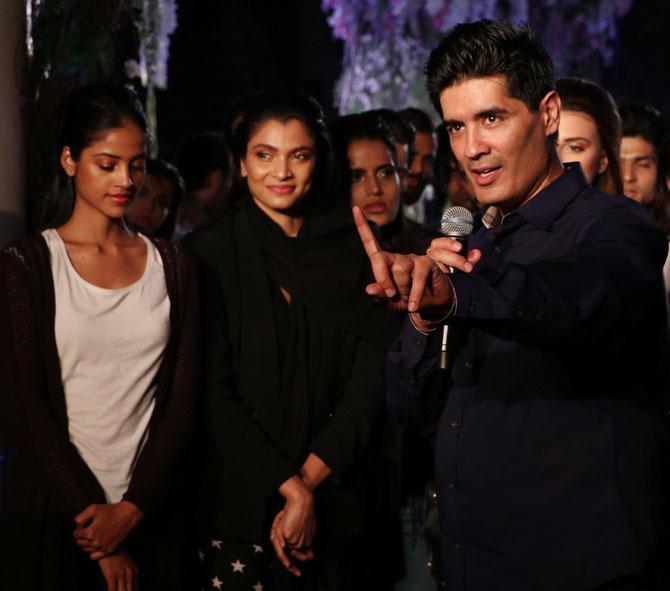 In the early 1990s, Manish Malhotra did not have design dreams; he wanted to be a model.
But when the Elphinstone College alum failed to make it in his chosen career, he took to designing like a fish took to water.
"I used to tell my mother which sarees did not suit her and which did. I also used to sketch a lot of clothes. Though designing was an inborn talent, I never thought I would pursue it as a career since my family always opposed it," he says.
"During my college days, I used to model for pocket money, but never thought I would become a designer. After finishing my graduation, I changed my mind and joined a boutique. After working for some months, I got my first break in Swarg since I was related to David Dhawan," he had told Rediff.com in 1997.
Five years later, in 1995, he took charge of Urmila Matondkar in Rangeela.
Urmila became a style icon and Manish Malhotra, a designer with no formal training or education in fashion, won his first Filmfare award for costume design.
But it was his transformation of Karisma Kapoor from the bushy-haired debutant in Prem Qaidi to the svelte Aarti in Raja Hindustani that grabbed everyone's attention.
Manish got his first international break when he created a customised outfit for Michael Jackson during his visit to India in 1996.
In 2005, he launched his label and went commercial. Since then, there's been no looking back.
In the last 28 years, Manish has dressed up the Who's Who of the film industry, done hundreds of shows in India and abroad and continues to set new benchmarks in design and style.
B-town's favourite designer was recently spotted at Cannes, one of the largest film festivals in the world.
After his arrival at the French Riviera, Manish spoke to Rediff.com's Divya Nair about what the opportunity meant for him as a designer and how he looks back at his success and survival in the industry.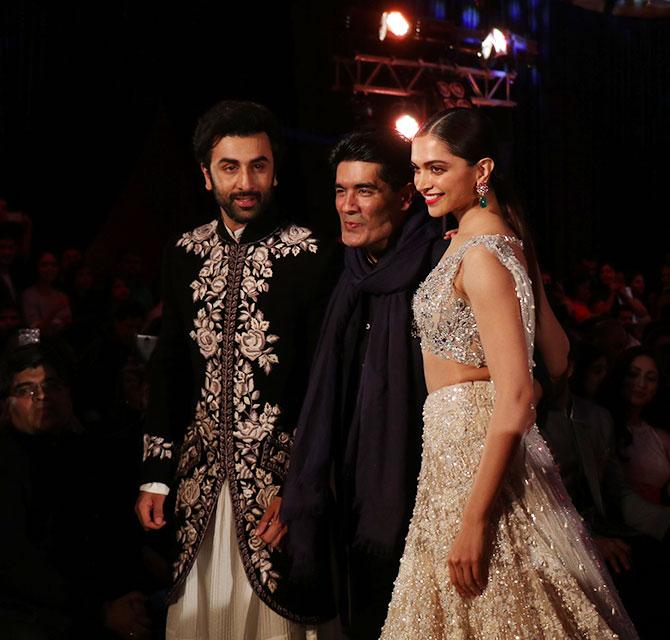 What does the Cannes debut mean to you? How did it happen?
Well, it's been a crazy year... four international shows, so much work coming in. And then, Magnum (the international ice cream brand) came to me.
I personally enjoy glamour and anything that celebrates fashion and presence of life.
It could be a good movie; it could be a brand like Magnum.
I find it interesting how we can celebrate passion, cinema and creativity.
Magnum is celebrating an Indian designer at Cannes as part of its campaign -- the art of socialising and indulgence.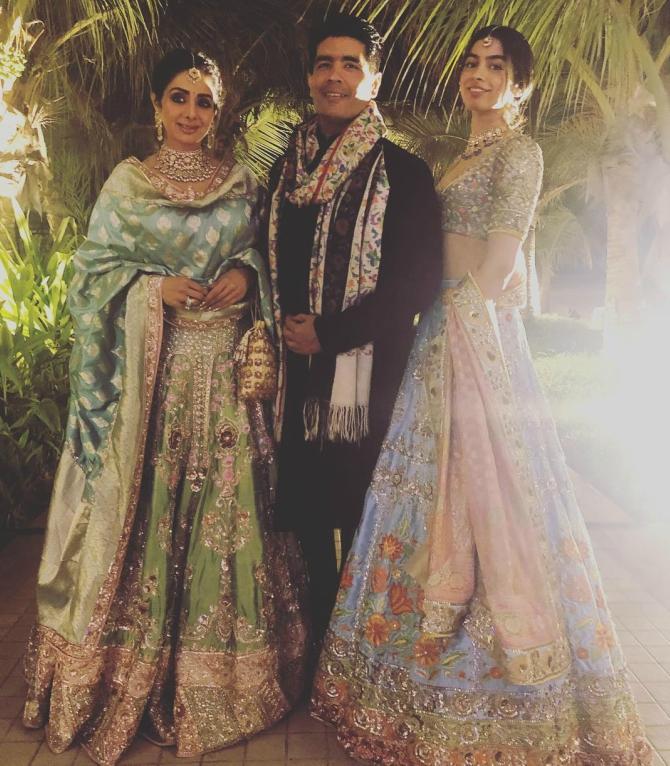 You've been in the industry for nearly three decades. How has the industry changed for you?
I have been working for 28 years now. I started with films, now I am doing shows and more. For me, my work is a celebration too.
My showstoppers have gotten younger -- there's Janhvi (Kapoor), Tiger Shroff. My work is getting bigger.
How do you stay relevant with changing times?
With fashion, it takes a lot of hard work to create something new. The sad part is, it is soon forgotten.
You have got to be consistent and out there, working hard, recreating your hard work.
You have to keep coming up with different things. Of course, sustainability is important too.
Besides, it is a responsibility. You have the whole organisation behind you.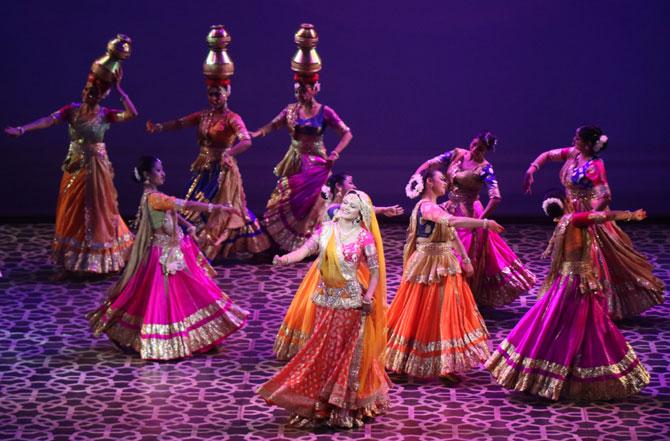 Who is your favourite Indian style icon?
Aishwarya Rai.
Is there a fashion icon or star you've dreamed of dressing?
Oh, there are lot of them; I can think of different people, different names.
I like Madonna. Also Meryl Streep... I love her as an actor.
Among Indian actors, who's your favourite?
All of them are fabulous. I have worked with most of them and they're all very good and talented. I love working with them.